Jonathan Yeatts was born in a country town in rural Virginia; a tiny dancer surrounded by a small town mentality. Everyone agreed that boys weren't supposed to dance, but dancing was all he wanted to do. His parents wouldn't allow it, so at 16, Jonathan snuck out and drove himself to a dance class in a nearby town.  As soon as he stepped into the dance studio, he was rejected. The teacher made it clear that she felt dance was not a good fit for him and told him to consider another hobby. Little did she know, nobody puts Jonathan in the corner.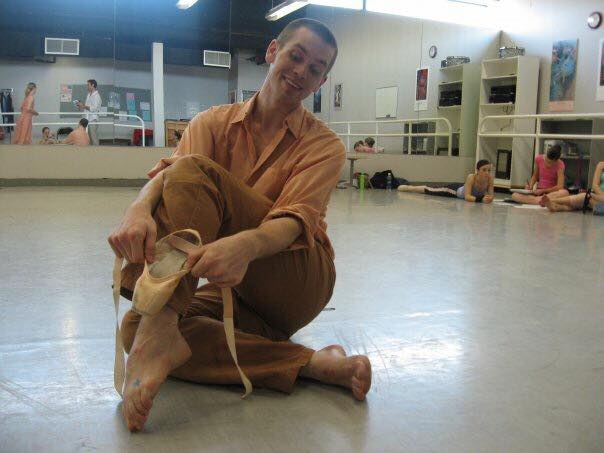 He decided to make dance his major in college. He spent as much time as he could rehearsing and performing contemporary dance, jazz and classical ballet. He danced professionally for 7 years. And now he spends his evenings at THE JAM: CLT, proving that small town teacher wrong, over and over and over again. Yas y'all.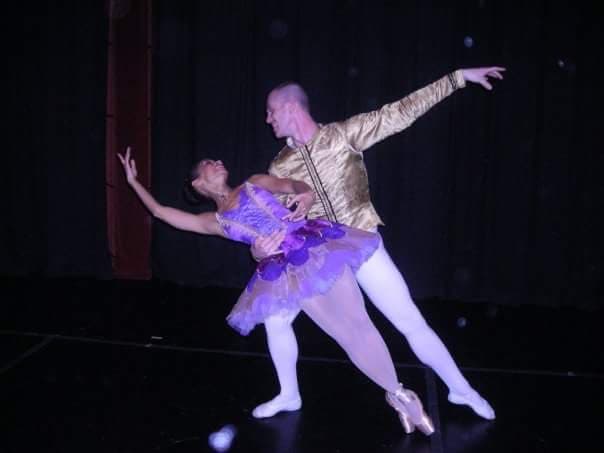 While Jonathan clearly has a strong background in dance, he still considers himself to be a "twerk-in-progress" as a fairly new addition to THE JAM: CLT's staff of instructors. He was first introduced to THE JAM: CLT last summer by a friend. As a realtor for Nestlewood Realty, Jonathan had put dancing on the back burner for a few years in order to start a life in Charlotte and focus on his career. While things were going great for him personally and professionally, he felt like something was missing, and his friend felt THE JAM: CLT might be exactly what he was looking for. The first class he attended was special class held the week of Charlotte Pride 2017 called "Divas Live" benefiting the Regional Aids Interfaith Network, also known as RAIN. The "Divas Live" class featured songs by all the greatest divas, including the two divas Jonathan admires the most, Whitney and Britney. As a dancer, he was enthralled by the energy of the crowd and the showmanship of the instructors. And as a gay man, he was blown away by the immediate sense of acceptance and community. As soon as the class was over, Jonathan bought as many class passes as he possibly could. Seriously, he bought a lot of classes. In fact, he bought so many that he probably still has some on file.
It took about 30 seconds of the first song of his first class for Instructor Erica Butler to take notice of the tall, fabulous fella plie-ing in the middle of the group; and in no time at all Jonathan went from being a first time attendee to Instructor and JAM Fam for life. "I love THE JAM: CLT because I can be myself, or whoever I chose to be that day, and no matter who that may be, I am always accepted and supported," Jonathan says. As an instructor, Jonathan does his best to make sure everyone that attends his class experiences the same feeling of community that he felt at his first class. "When I'm teaching, I get to see people light up as they let go of their day, and it makes me so happy to see them having the time of their life."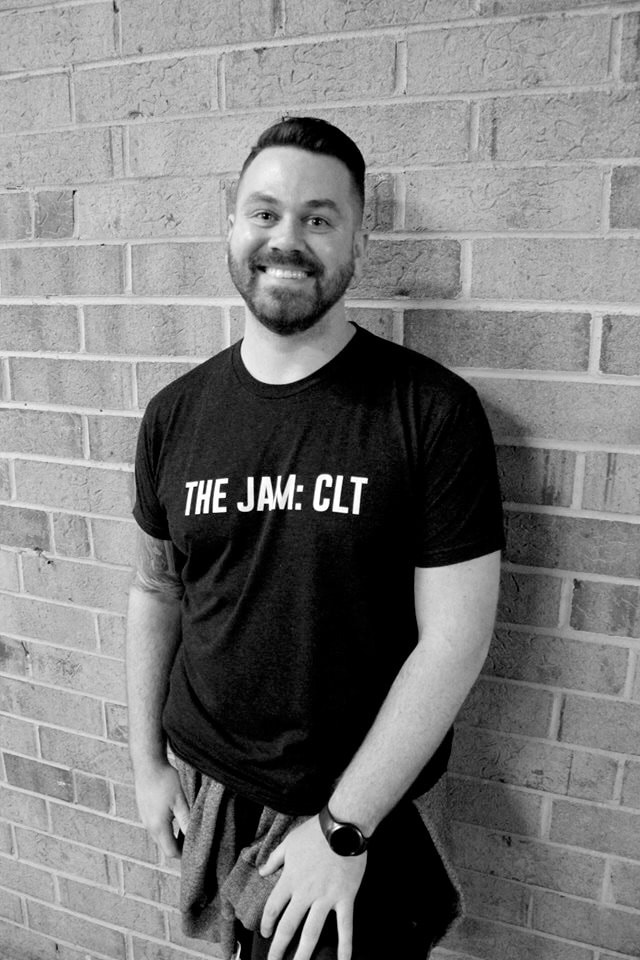 Jonathan leads the Wednesday night classes for THE JAM: CLT at Dilworth United Methodist Church during the summer and at Sedgefield Middle School in the fall. You can also find him dancing with the other instructors throughout the week. When you come to dance with him, make sure to stick around and say hi because he would love to know you. Topics of conversation that make his face light up: Britney Spears, Harry Potter, why you think your dog is the cutest in the world (bring pics), Whitney, Britney (because it bears repeating, trust us), your favorite Drag Race All-Star and why, and of course, sharing what you love about dancing. His long-term goals include moving to Pigeon Forge and dancing into the sunset part-time at Dollywood with Erica Butler. When we say he is JAM Fam for LIFE, clearly, we mean it. This twerk-in-progress is a force to be reckoned with, and we can't wait for you to come see for yourself.
The JAM: CLT will present their annual Pride Week class with proceeds benefiting RAIN, the Regional AIDS Interfaith Network, on August 16th, 6:30 pm at Sugar Creek Brewing Co.  This year's theme is GAYCHELLA. And it's exactly what it sounds like. Come get your life.