"Embrace the shake, embrace the shake, embrace the shake." At Coreology, you definitely have to remind yourself to embrace all the shakes.
Walking through the door can be the hardest part. If you've never been to Coreology before, use code 'SWEAT' to get your first 3 classes for $20. These sessions are a combination of intense, controlled movements of Yoga and Pilates that will challenge even the fittest individuals. While the movements might seem intimidating, the team at Coreology do a great job of walking you through every step before and during the workout. Seeing the Megaformer, a machine with straps, springs, and platforms, for the first time sparked my curiosity and nerves all at once! Kate Colston, the owner and instructor, put my mind at ease by walking me through the mechanics and how to use these incredible machines.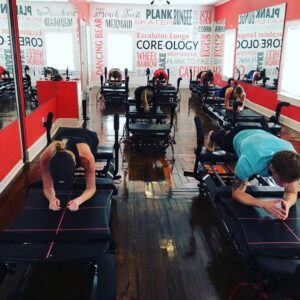 During the second session, I noticed the pull of underused muscles that I didn't know I had. The movements during class will make your body scream STOP, but the instructors do a great job motivating you not to quit.
With the reminder to "embrace the shake," you'll gain the mental and physical power get through the session. Anyone can make it to the finish line; you just have to leave your ego at the door. The only requirement they have is that you give it your best and have fun in the process.
This type of exercise can be easy one day and challenging the next, even for the strongest individual. With upbeat music, energetic coaches and inspiring teammates along for the shake make this an uplifting experience to help you become the strongest version of yourself.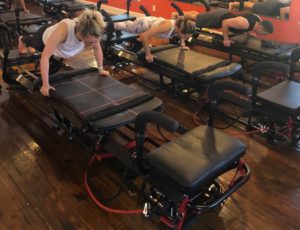 Already love Coreology? Join the SweatNET community for more deals and be part of our growing community!