Tucked away in the brick buildings of Atherton Mill and Market, this sweat spot, Iron Butterfly Pilates is truly a hidden gem (hidden to me at least). Slow and steady is the trick here and the small studio space ensures one on one attention making for an intimate setting. I signed up for the three day intro to Pilates. This course moved me through all the movements, familiarizing me with the Pilates machine and the core exercises, setting me up for Pilates success.
Although I am not a pro, I've done Pilates before, and was very skeptical of doing a 3 day beginner on-boarding course.  What am I going to learn? Well, I checked my ego at the door and after day three, I felt like a completely new student with a much stronger understanding of the practice of Pilates. Oh, and I love LOVE my instructor Kai Griffin. He was everything you could ask for in an instructor and more!
I could try to describe how beautiful the Iron Butterfly Pilates space was, but my words will not do it justice. Watch the video as we did our 45 minute session while the sun set on Charlotte.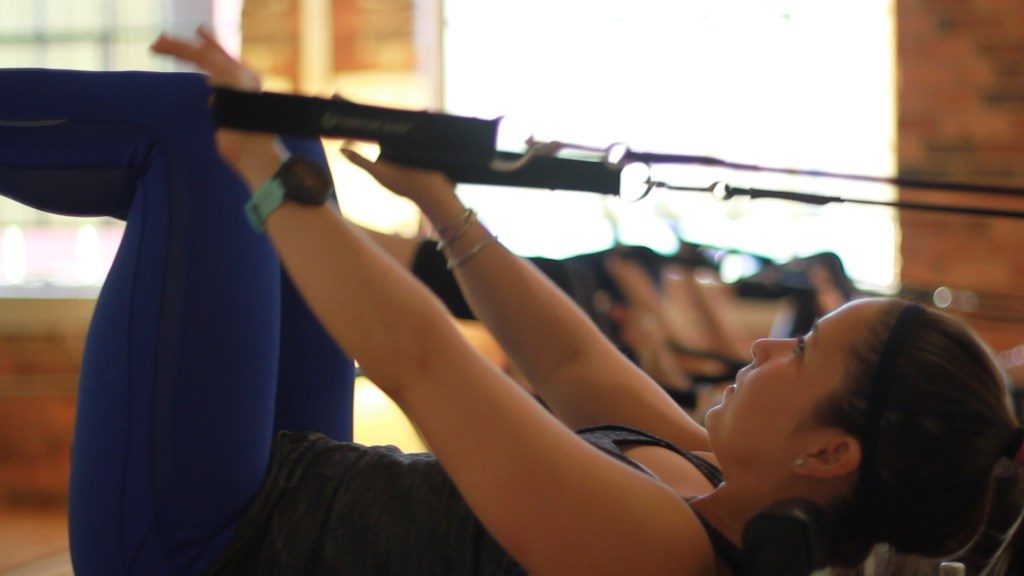 One of my favorite things about Pilates is that I forever feel like I am learning. I'll feel like I may have mastered one move and then there's one small adjustment and I'm back to feeling like it's my first time. The adjustments and variety in Pilates is what keeps me coming back for more and here at Iron Butterfly Pilates, I've found Pilates in it's purest form and instructors that challenge me to continue growing.
Pilates is for everyone – Especially at Iron Butterfly. As your primary workout, a supplement to your usual routine or somewhere in-between, it is designed to improve physical strength, flexibility and posture while maintaining and enhancing mental awareness of the breath and body. Pilates incorporates a little bit of everything while also serving as a low impact, high intensity workout to challenge all levels of fitness.
For all things Iron Butterfly Pilates, check them out here.