Physical activity is important right? We all know that by now. We are also learning more and more that a major part of creating a healthy and successful fitness routine requires adding workout diversity. As someone who works fifty hours a week and teaches yoga part time, I am very familiar with the struggle of finding time to fit a diverse amount of classes and workouts into a busy schedule. So when Stu Brauer, CEO and owner of Urban MVMNT reached out to me about his idea to create a FLEX class that blended several genres of fitness together into one, I was so ready to be a part of it.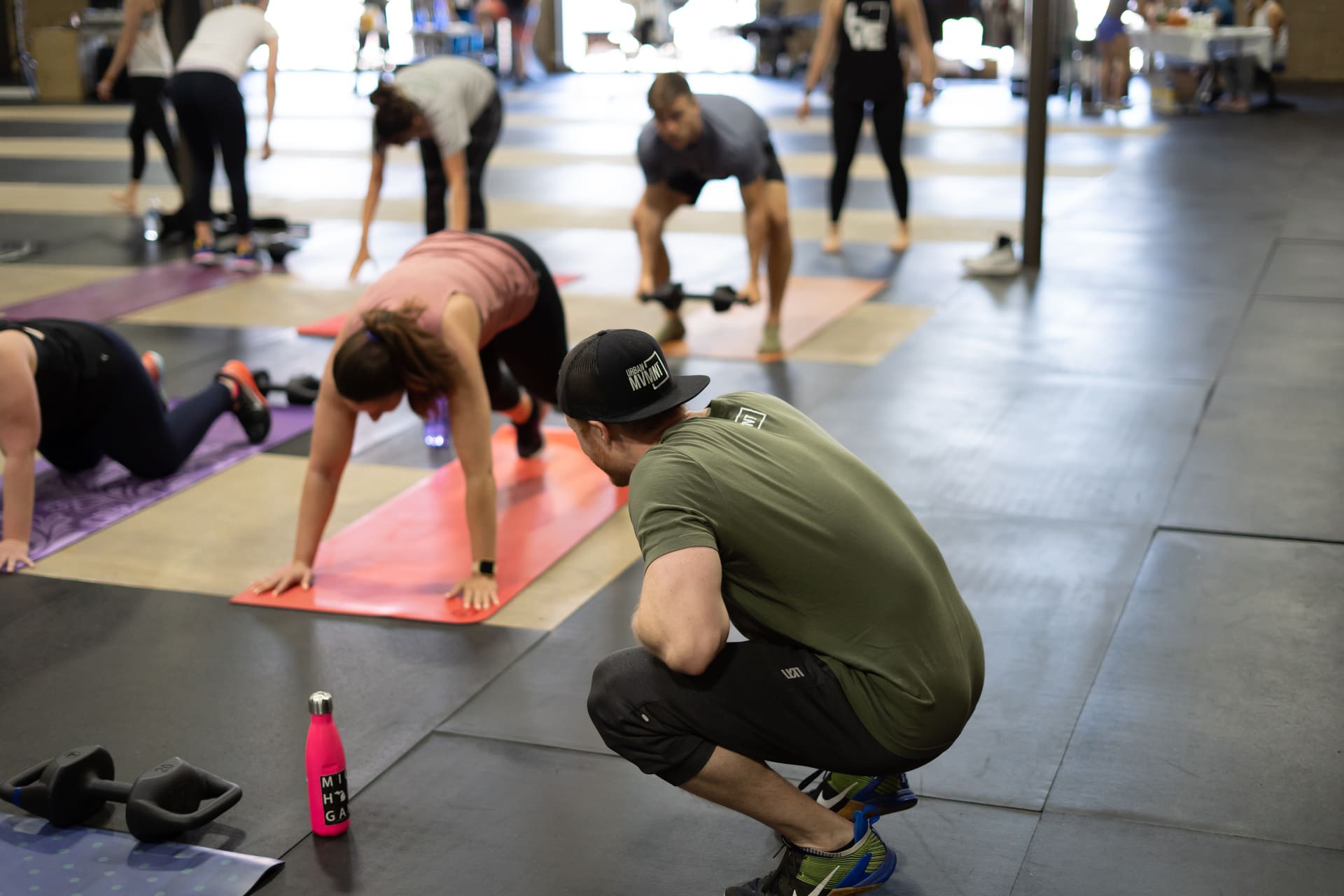 Helping with the creation of FLEX was a fun, challenging and inspiring experience. The biggest challenge in creating FLEX was finding ways to keep it unique and to make the class stand out. The class characteristics changed a lot from our original ideas and every time we came together to brainstorm, we found new ways to make FLEX one of a kind. After holding several experimental FLEX classes for Urban MVMNT coaches and SweatNET ambassadors and hearing their feedback, we were able to tailor FLEX into an even better version of itself. Our FLEX debut with SweatNET Charlotte and lululemon was a huge success and the class seemed to be a big hit.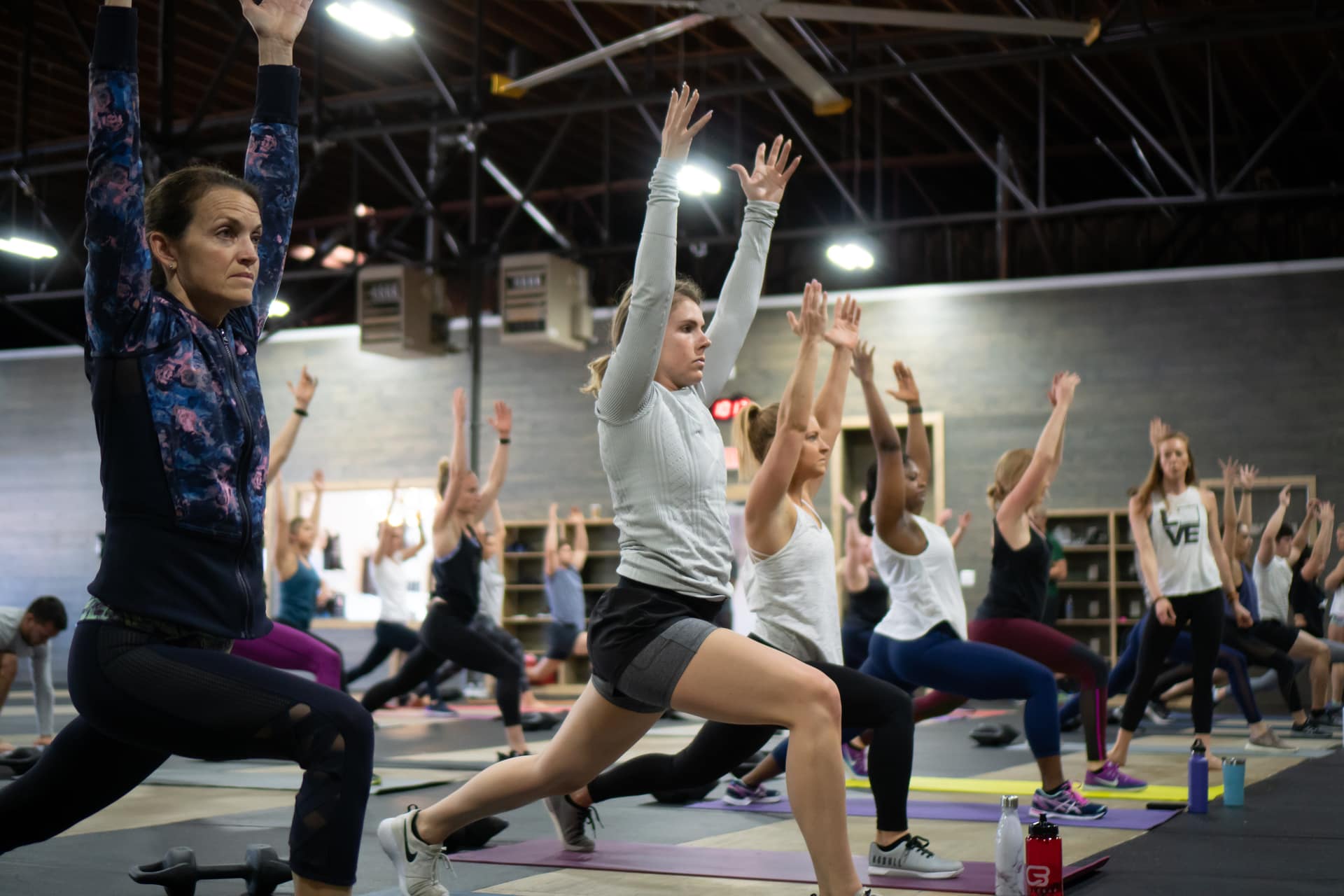 By now, I'm sure you're wondering, what is this mysterious FLEX class?! FLEX is a 60-minute class that combines yoga, strength and conditioning movements in an amazing way. The class begins with a mindful movement preparation flow. During this section, students will ground down, set an intention, breathe deeply and warm up their bodies.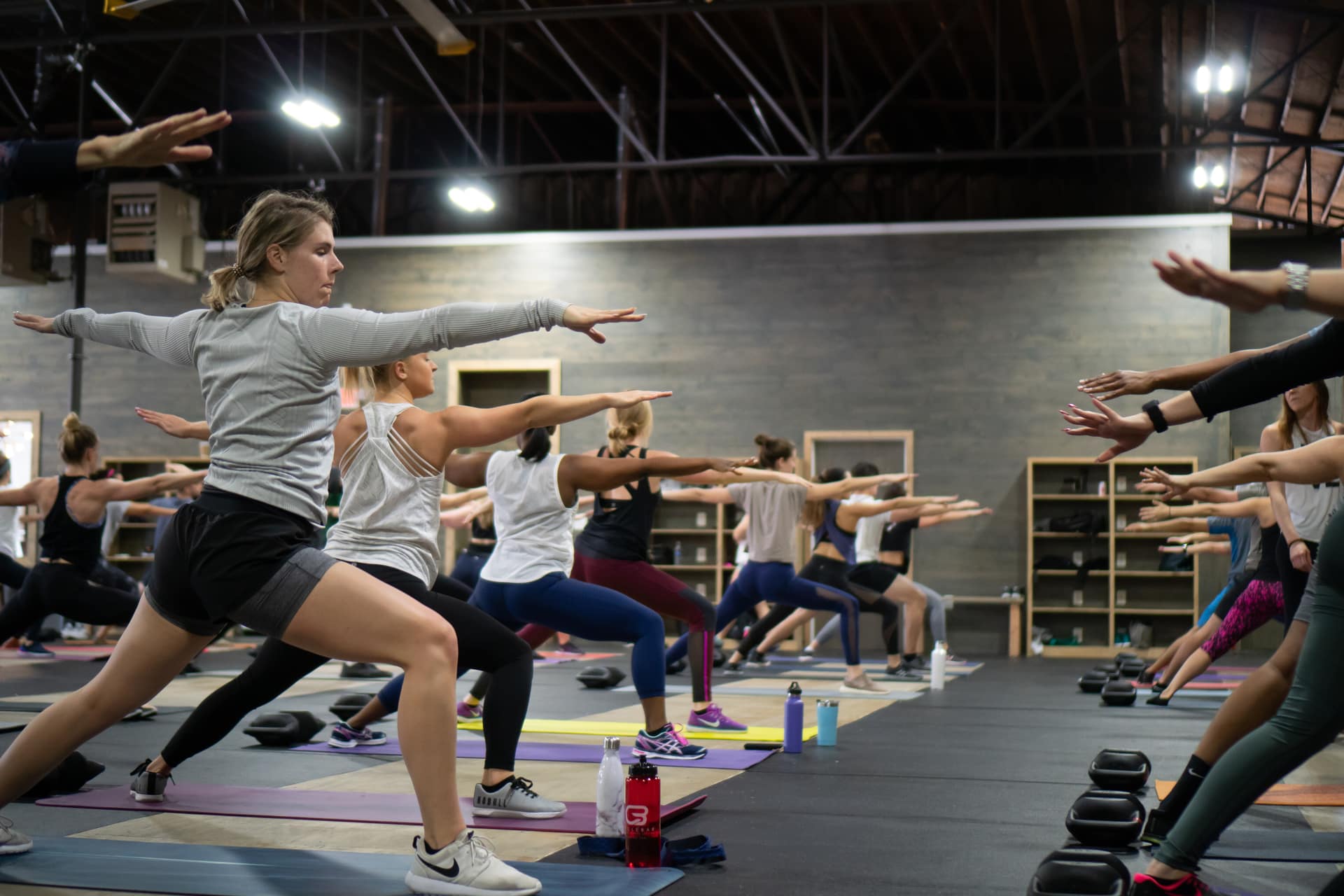 Once students have been warmed up and motivated to move, they will begin a 10-minute high-intensity workout section. This is their chance to sweat it out, push to their limits and just move. During the workout sections, FLEX-ers will use a piece of equipment called a "torpedo". A torpedo is a unique piece of workout equipment that is a kettlebell and dumbbell hybrid. The torpedo allows for lots of movement variation without taking up much space.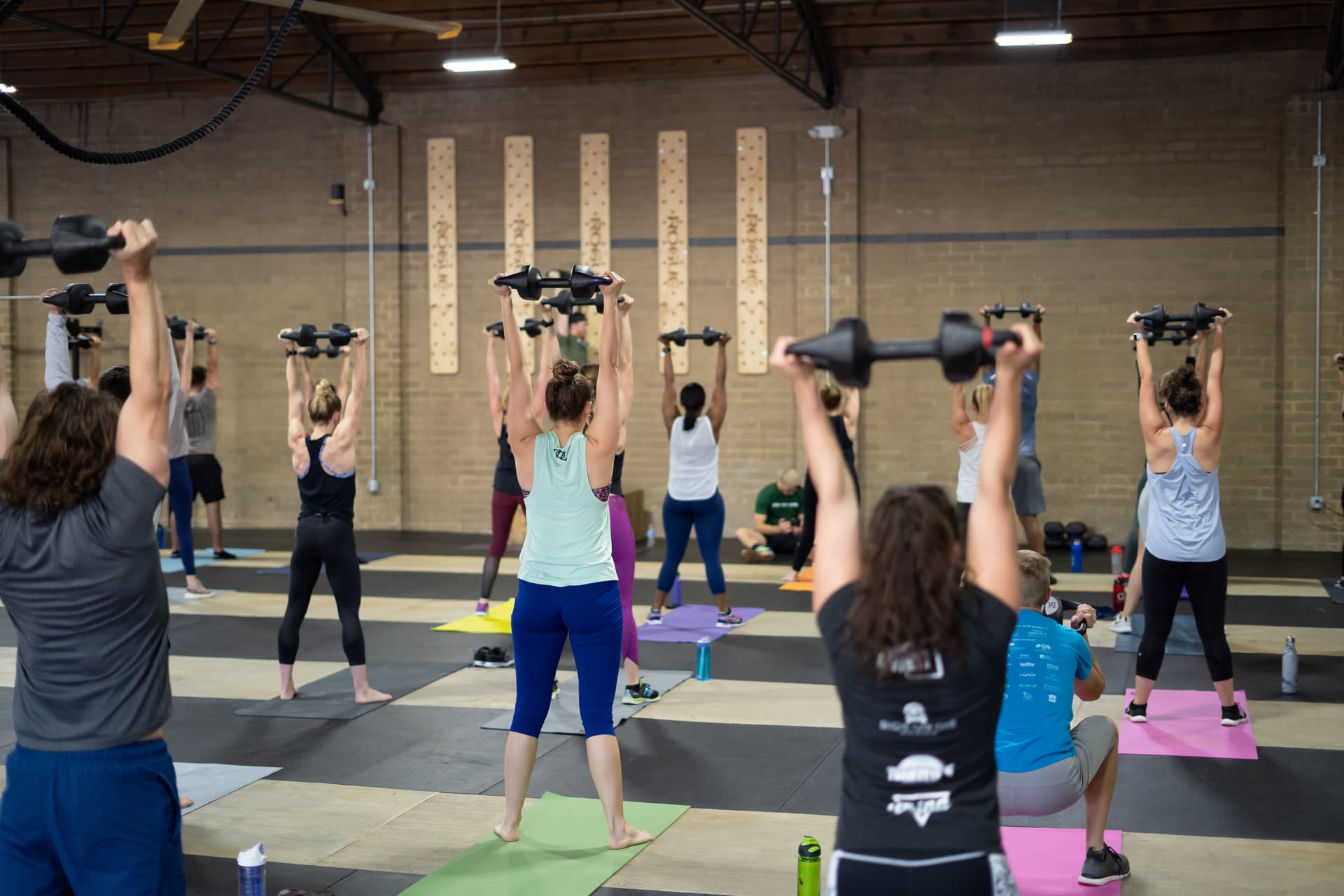 Following this 10-minute sweat sesh, students move into a core and stability flow. The purpose of this flow is to improve balance and strengthen the mid-section (abs, glutes, back etc.).The core and stability flow also allows students to slow down their heart rate and take a quick breather before they do the 10-minute workout over again. After the second 10-minute workout, we slow it way down and move into a deep-stretch flow. We finish it out with savasana and a cool, lavender soaked towel. Throughout the whole class, we jam out to some awesome playlists and students will be encouraged and supported as a group and one-on-one for the whole time.
During FLEX, you will feel grounded, confident and strong. When teaching FLEX, it is our goal to give you a unique workout experience that will end with you feeling revived and refreshed instead of beaten down and fatigued. If you struggle finding the time to fit both yoga and sweaty strength workouts into your fitness routine, then FLEX is the class for you. And if you are looking for a class that will make you stronger, build stamina and stretch you out, then FLEX is for you, too. Arrive feeling curious, leave feeling inspired.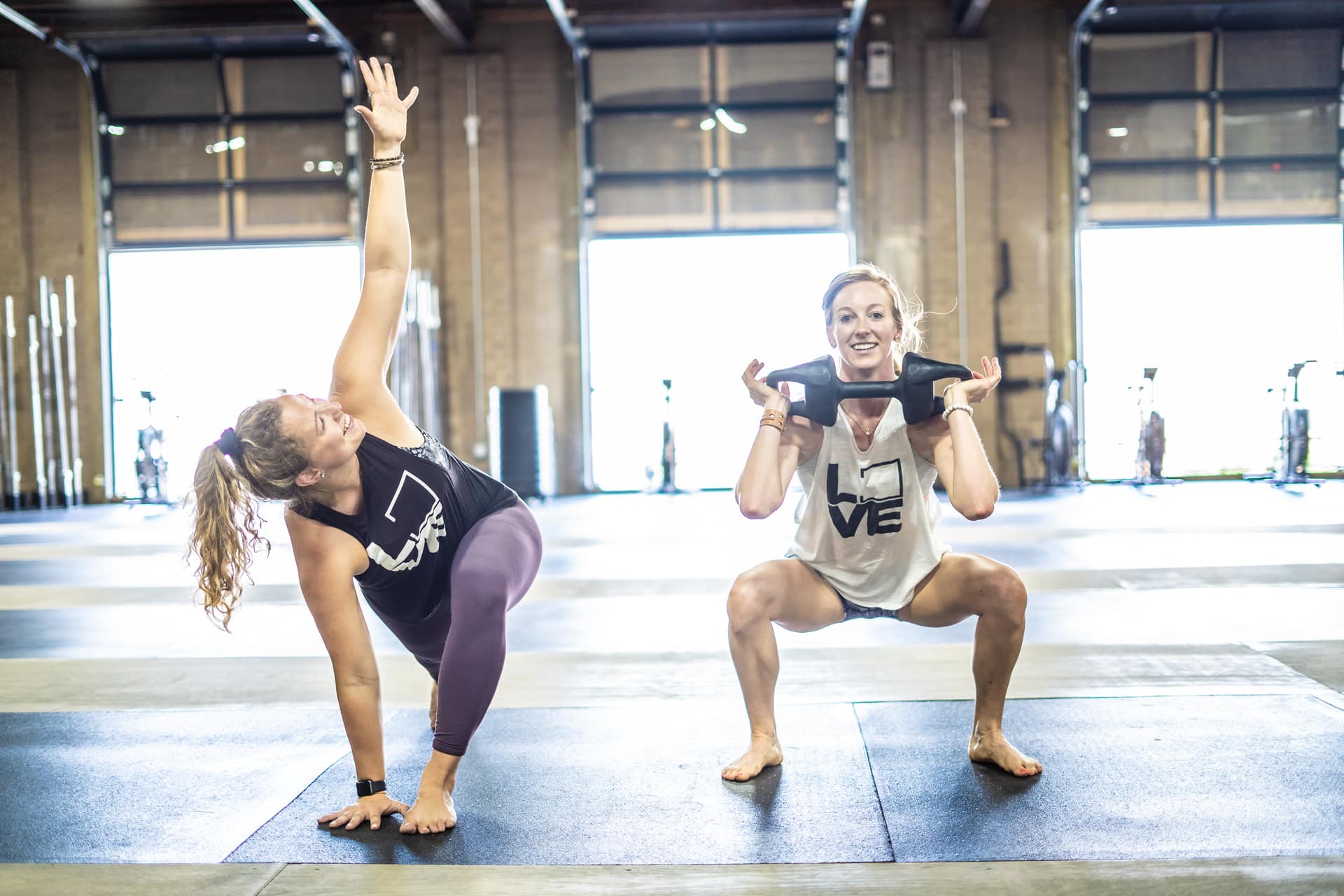 Interested in trying out a FLEX class? You can catch one either at Urban MVMNT or at Divine Barrel Brewing on 7/11, 7/25, 8/8 and 8/22 at 7pm! $8 gets you a workout AND a beer!
Urban MVMNT is a partner studio of SweatNET. SweatNET members receive exclusive discounts at Urban MVMNT. Not yet a member? Sign up here!