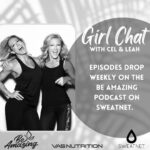 March marks Women's History Month – and SouthPark Mall celebrated the women of Charlotte through its first annual "Celebrating Women in the Queen City" event on March 23, 2023. Overall, the event aimed to further connect Charlotte-area businesswomen, celebrate their successes and achievements and stress the importance of women supporting women.The main event was a panel discussion moderated by Celia Smart & Leah Vasquez. The five dynamic Queen City females on the panel included:
o Susu Bear: Creator of lifestyle online Magazine Scoop Charlotte
website: https://www.scoopcharlotte.com/
IG: @scoopcharlotte
o Liz Hilliard: Author, motivational speaker, podcast co-host and owner & creator of Hilliard Studio Method
website:https://hilliardstudiomethod.com/
IG: @lizhillardhsm
o Sydney Cummings Houdyshell: Certified personal trainer and owner of Royal
Change, a digital media company
website: https://www.royalchange.fit/
IG: sydneycummings_
o Jacinda Jacobs: Business strategist and media coach with more than two
decades as an on-air personality, a #1 best-selling author and a professional
host for the NBA and the NFL
website: https://www.flytyandjacinda.com/
IG: @justjacinda
o Dr. Katie Kaney: Founder of The Whole Person Index, former Chief
Administration Officer for a large integrated delivery network and current strategic
advisor
website: https://wholepersonindex.com/
Leave us a review, like and share the podcast. We'd love to hear from you!
CONNECT WITH US:
Connect with Cel & Leah: @cpmethod @itscelsmart @leahelizabeth_v
WEBSITE: https://www.cpmethodfit.com/
Sponsors : @Sweatnet @Vasnutrition @beamazingweekend