Once every spottieottiedopaliscious summer, THE JAM: CLT hosts The Dirty South. This class is an hour of dance fitness set to a playlist of our favorite songs spit by the dirty mouths from the dirty south, and trust us, it is not to be missed. To show our love for all things dirty south, we've paired some of our favorite local food and drinks with the most southernplayalisticadillac muzik featured on our Dirty South playlist. Hope y'all hungry.
Pairing #1: Mr. K's Soft Serve and Mystikal's "Shake it Fast"
Looking to get served? We recommend pairing "Shake It Fast" by Mystikal with a soft serve milkshake from Mr. K's Soft Ice Cream. Their dark chocolate milkshake is LIFE. Also, if you try to say "Mr. K" with a mouthful of milkshake, it kind of sounds like Mystikal, so we also recommend giving that a try but watch yo'self…because you might get a brain freeze. Although, if you do end up with a brain freeze you can usually get your head right pretty quickly if you just shake it fast. #fullcircle
Pairing #2:  Krispy Kreme's Original Glazed Donut and Petey Pablo's "Raise Up"
All about alliteration? Petey Pablo and Krispy Kreme are a classic Carolina combo y'all.  Not only are these two straight stunting on syllables, they are also both known to "raise up". Get it…because dough rises…well if you donut get it than you must just be glazing over this part of the article. We digress. For this combo, we recommend Petey Pab's "Raise Up" paired with Krispy Kreme's original glazed donut. Pro-tip: If you happen to be inside of a Krispy Kreme location grabbing one hot off the line while trying this pair on for size, consider keeping your shirt on and spinning your donut in the air like a helicopter instead. Not only will it help cool down your dough, it will also prevent you from being shirtless in a donut shop.
Pairing #3: Bojangles' Buttermilk Biscuit and "Knuck If You Buck" by Crime Mob
NFL off-season got you suffering from a case of cat scratch fever? In the Dirty South, there's only one cure for that. We prescribe a full dose of "Knuck If You Buck" by Crime Mob, paired with a Bojangles' made from scratch Buttermilk Biscuit. This scrappy combination should help take the edge off that fever until Luuuuuke is back in action.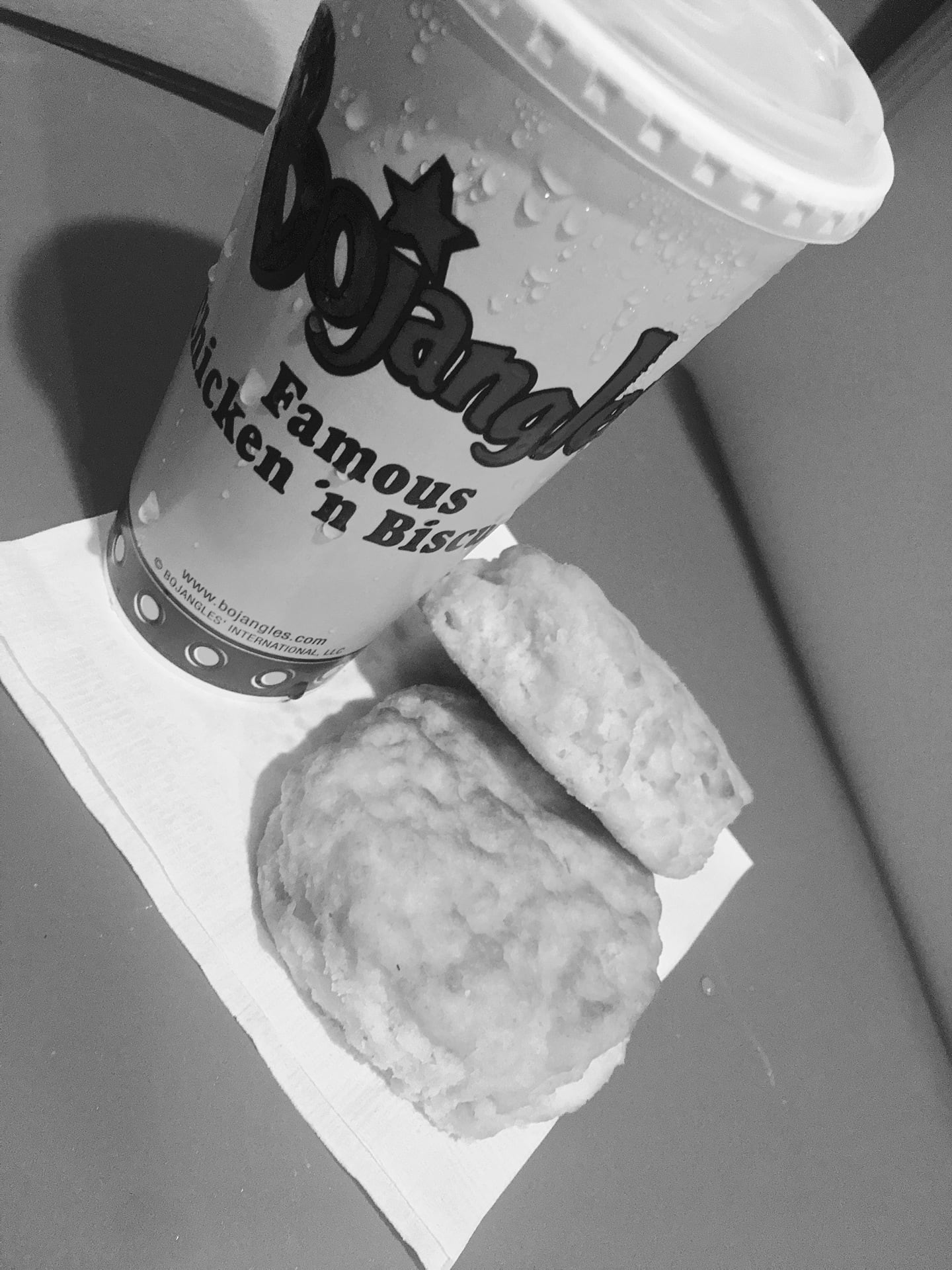 Pairing #4: Bojangles' Iced Tea and  "Southern Hospitality" by Ludacris
Looking for something to wash down that buttermilk biscuit with? Add a Bojangles' Legendary Iced Tea to your order, paired with "Southern Hospitality" by Ludacris. Bonus points if you also add a side of dirty rice. You know. Because dirty south. Triple bonus points for following all that up by devouring a Bo-Berry biscuit and shouting "the original bread winner of DTP" at the top of your lungs as you exit.
Pairing #5: R.O.'s Barbecue Slaw and Outkast's "Skew It On the Bar-B"
Do you or a loved one suffer from being from Gaston County? Hey hey hey first of all…..same. Actually, quite a few of our instructors and staff are also old school playas that grew up there. So while it may get a bad rap from time to time, we have much respect for the Gas House.  And no matter what part of town you might hail from, if you're from Gaston County, then you already know what's coming next. R.O.'s Barbecue Slaw. Yas ya'll. This stuff is basically its very own food group. It's a slaw, a sauce, a meat substitute, a comforting companion on a lonely night; seriously it's whatever you want it to be. And while it literally goes on everything, it pairs best with "Skew It on the Bar-B" by Outkast. Word of warning though, this pairing is bound to make you spill some slaw on your shirt because it's impossible to sit still when 'Kast keep you jumpin like kangaroos, but trust us, it's worth it. And if you're wondering what defines someone as an "old school playa" in Gaston County, it's pretty simple. If at any point in the 90's or early 2000's, your pager went off with a 911 message from yo' daddy because he just caught you cruising Franklin Blvd. when you were supposed to be at Kate's skating rink…you qualify.
Pairing #6: JJ's Build-Your-Own Dog and "What's Your Fantasy" by Ludacris
Love local joints with lots of options that are so good you don't wanna leave? Then you need JJ's Red Hots in your life, paired with "What's Your Fantasy" by Ludacris.  At JJ's, you can build your own hot dog however you like it. They offer a drool-worthy variety of toppings and just like Luda, they are dedicated to making sure you get what you want…all they gotta' know is what-what's your fanta-ta-sy.  Seriously y'all – so many toppings. We even tried to do the math on how many different combinations there could be and basically, the limit does not exist. So if the ample amount of possibilities pushes you into full blown FOMO, or you're like us and are unable to decide on toppings because you want all the foods, we recommend starting with an all-beef dog topped with bacon, tomatoes and pimento cheese. As soon as you lay eyes on it you'll be like give it to me now, give it to me now, give it to me now…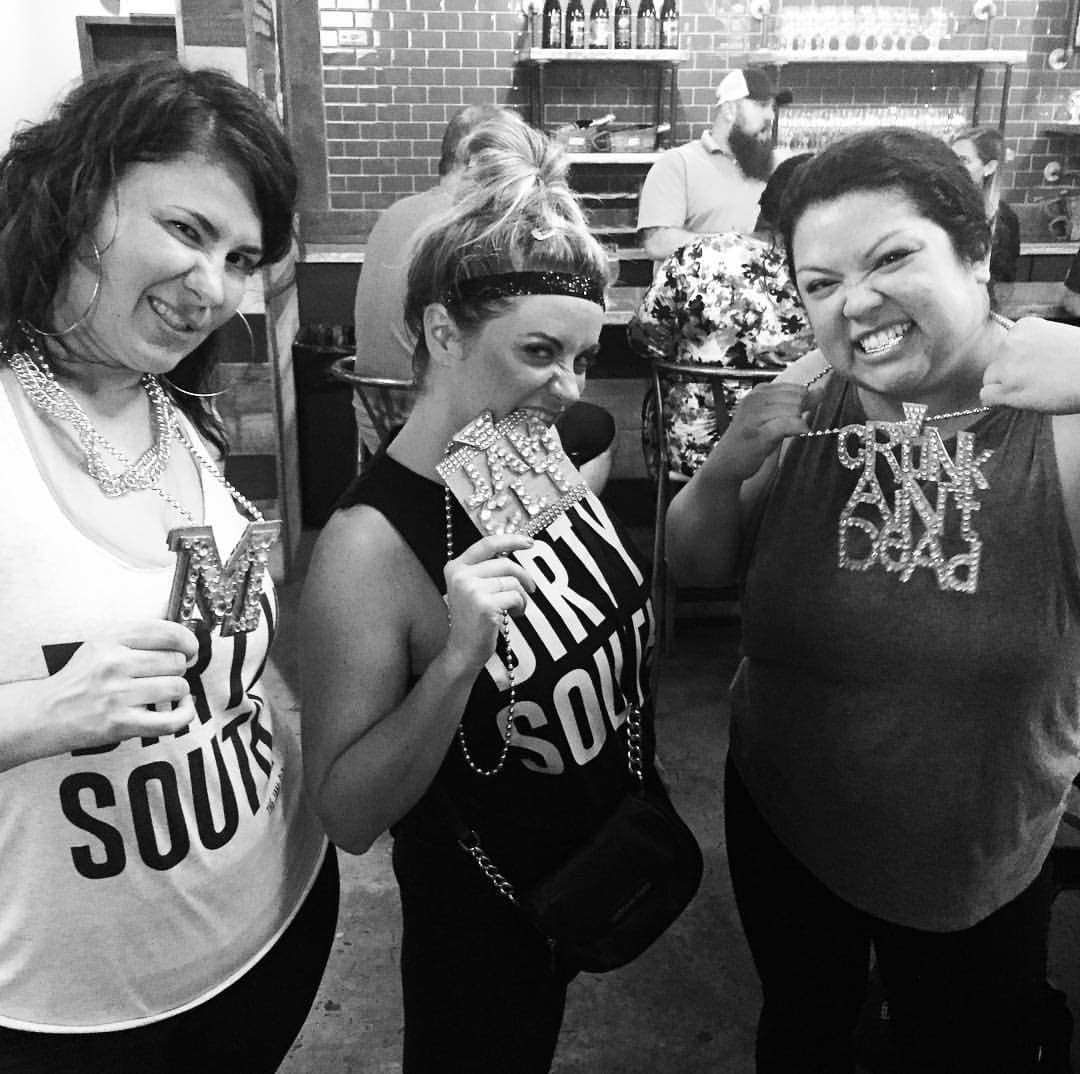 Pairing #7: A Sugar Creek Raspberry White Ale and Ying Yang Twins' "Salt Shaker"
Craving sweet and salty? We recommend pairing Ying Yang Twins' "Salt Shaker" with a Sugar Creek Raspberry White Ale. This combo is the perfect balance of sass and class and can be easily achieved when you attend the Dirty South (or basically any class held BY THE JAM:CLT at Sugar Creek Brewery TBH). Just swing by taproom and grab a pint before heading over to shake your salt shaker with us in the warehouse.  Or if you're the kind of shawty that's already crunk upon arrival and are nervous that you might accidentally shake your raspberry white ale on the floor wide open, don't worry!  The taproom is still open after class and six packs can be purchased to take home.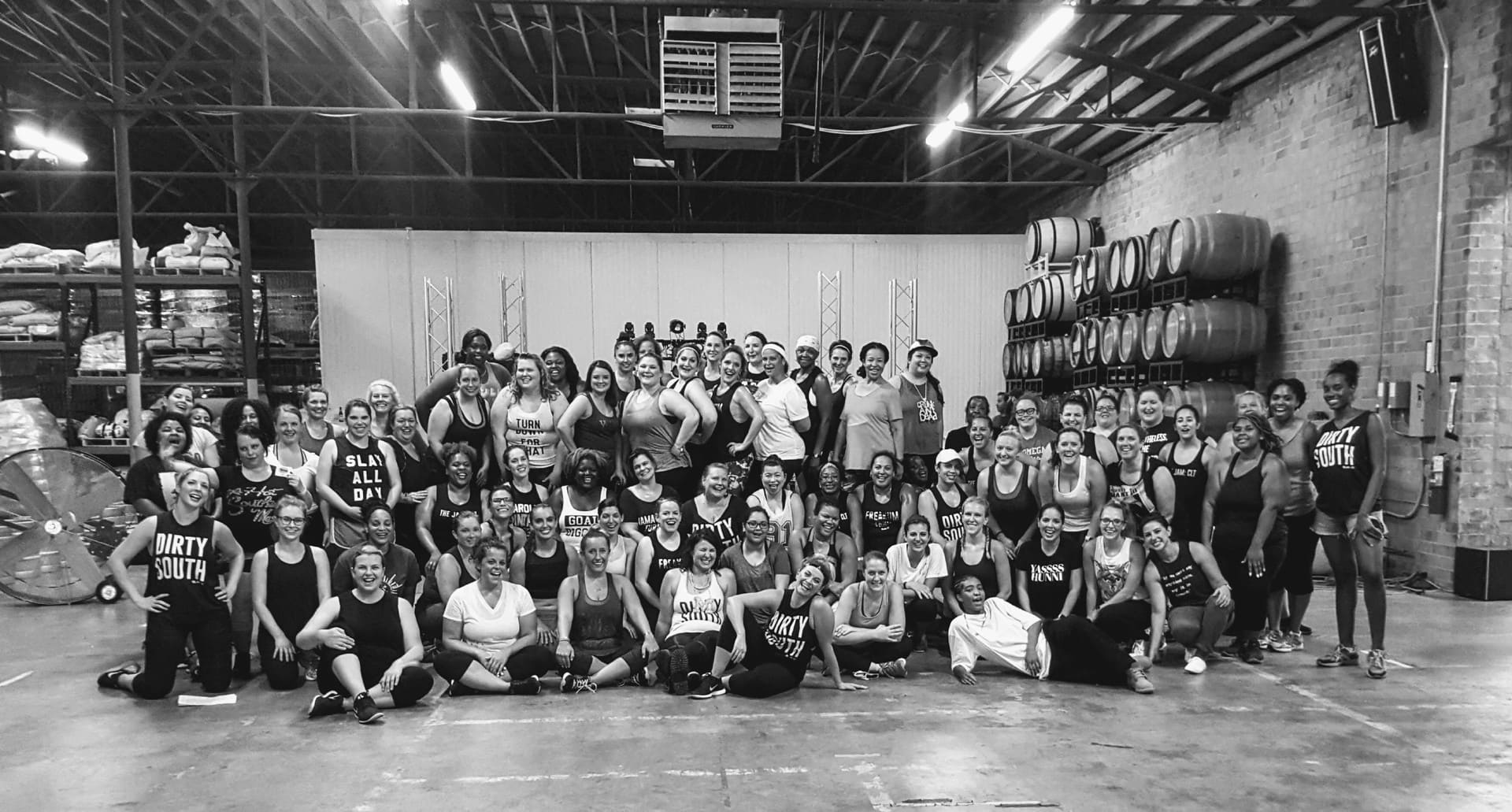 THE JAM: CLT is in no way endorsed by any of the above artists or places of business.  We just really love food. And rap music. Join us in the warehouse at Sugar Creek Brewery on Thursday, August 2  at 6:30 p.m. for the Dirty South and we'll prove it to you. We're also putting our money where our mouth is, literally, and will be drawing names and giving away Bojangles gift cards to a few lucky participants. Because twerking pairs best with carbs.
THE JAM: CLT is a partner of SweatNET. SweatNET members receive exclusive discounts at this business. Not yet a member? Sign up here.