We popped into a class at Kinetic Heights with Sarah Pay. Here's what we learned!
Classes Offered
Family + Youth classes
2. Youth Parkour/Ninja Classes
3. Flow
4. ADVENTURE
– Childcare Options: $20/month unlimited package, $5 child/session Drop-in
Skill Level
Beginner to advanced; All Levels
Class Size
Up to 50 People
Duration
45-60 Minutes
Equipment Needed / Attire
A water bottle and comfortable workout clothes you can sweat in.
Introduction
Kinetic Heights is a family-oriented studio. They are unique because there are many activities and classes kids can be involved in while you're working out or camps while you're at work. Making it the best experience for you and your family.
On First Glance
Located in the middle of the Crest on Providence apartments, Kinetic Heights in the Providence Square Shopping Center. It's placed in between Gleiberman's Kosher Mart & Restaurant and The Charlotte Squash Club. An abundance of parking surrounds it, so parking is no problem. Checking in is sweet and simple at the entrance, the staff at the front desk checks you in and you then walk straight into the lobby area. There are tables available, restrooms, and refrigerators with snack and drinks for sale. The layout in the studio is one of a kind, there are rope courses, rock walls, parkour obstacles, and workout equipment.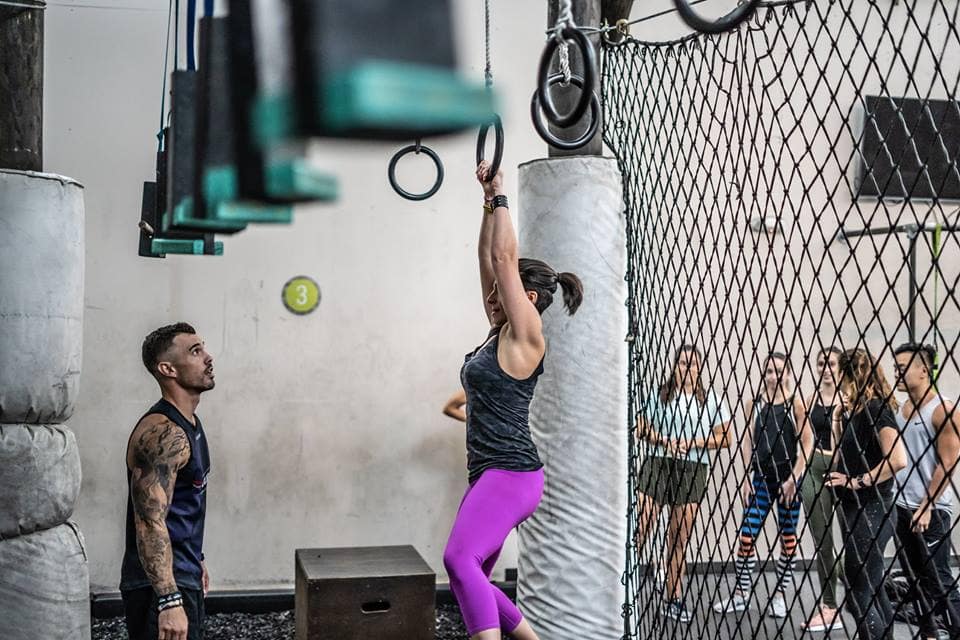 The Workout
The workout is a boot camp style/circuit training group exercise. The exercises included dumbbell squats, Kettlebell swings, wall balls, and push-ups.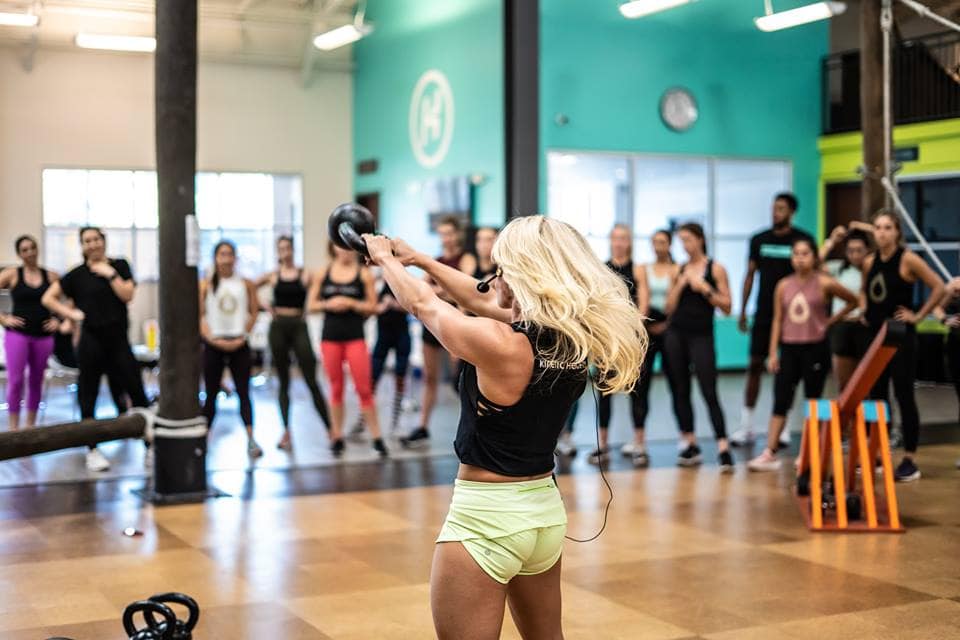 The workout was fifteen minutes long and we did as many rounds of those moves as possible. After the workout, we finished with a deep stretch. The workout was intense and challenging yet effective. You sure do feel the soreness the next day.
With up to fifty people attending the class, you never feel like you're working out alone. With hip-hop music playing I felt energized. Even though it's never a competition, I always felt the need to push myself a little more working out next to someone and listening to great music.
The Community / Instructors
Sarah Pay and the instructors at Kinetic Heights are kind and supportive. I saw many instructors working with the kids at the camps and classes throughout the studio the whole time. Many high fives and supportive love to the children and adults.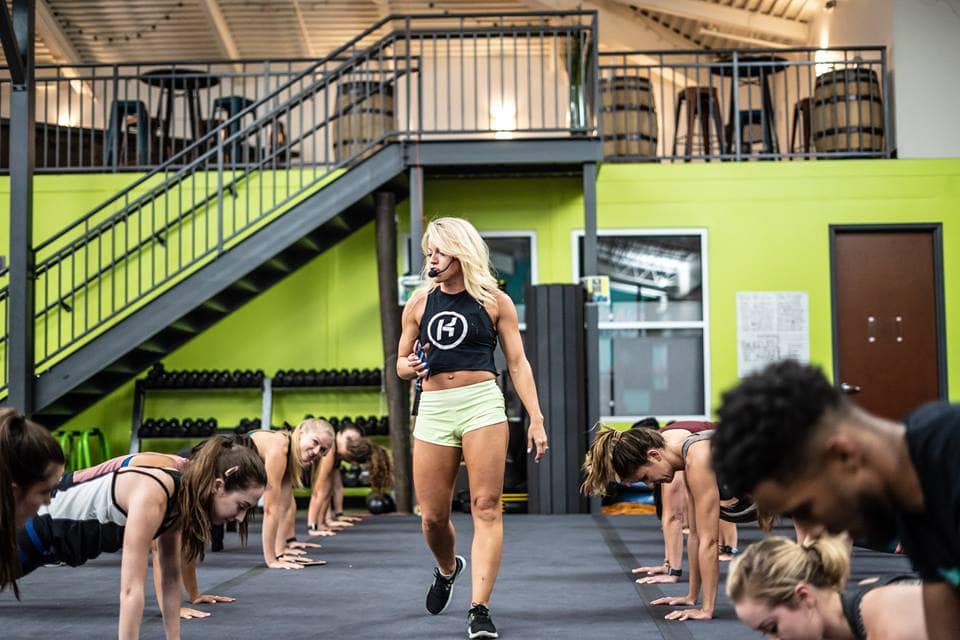 They have classes for kids in order to give them a safe and fun environment to exercise in. As well as with the adult classes, being able to watch your child in the other room provides a piece of mind. With great coaches for you and your child, fun equipment, and bumping music, there no other place than Kinetic Heights Charlotte.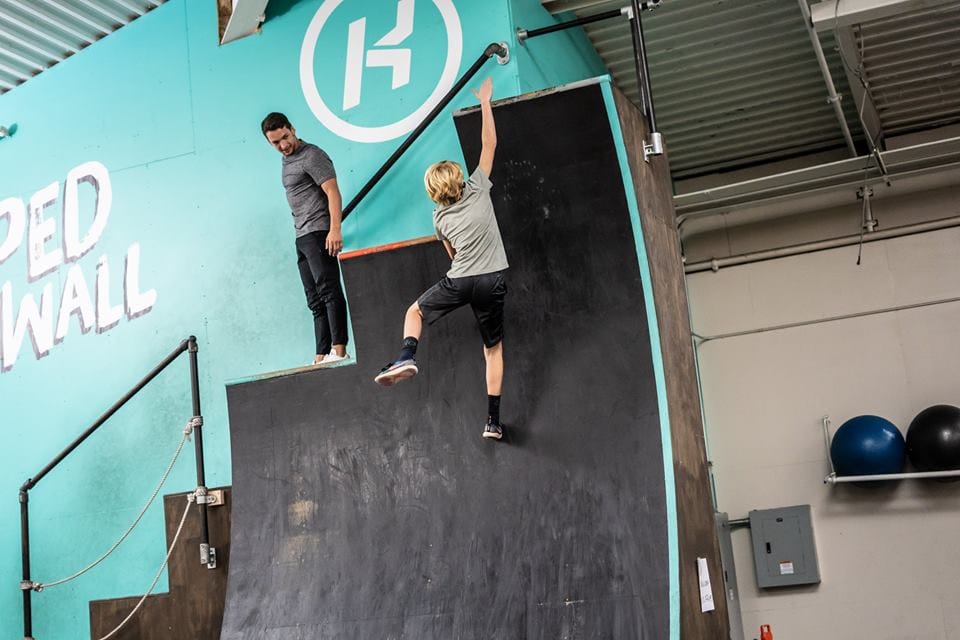 Be sure to check out Kinetic Heights and don't forget to use your SweatNET membership for a discount!