For many people who struggle with a chronic disease, it can be difficult to cope with the fact that sometimes it is a challenge to participate in many activities they want to do with ease.  Lizzy Mills is an experienced and energetic dance fitness teacher now but things haven't always been that way.
In 2010, Lizzy was diagnosed with mixed connective tissue disease, a form of Lupus. She was in pain, depressed and began to feel isolated. Knowing that her mood could influence her overall well-being, she made the cognitive decision to feel better. She made an attempt to step out of her comfort zone to attend her first ever dance fitness class.
"At that first class, I was told by the instructor that it didn't matter if I could or couldn't do everything the instructors did, that it was my class and that as long as I was having fun and moving, I was doing it right," Lizzy says.
Even though she could barely make it through two songs without feeling short of breath, from that day on she knew she was hooked. She continued to attend dance fitness classes even though she would often have to stop to take a break, sometimes feeling the need to sit in a chair and just move her arms as the class continued.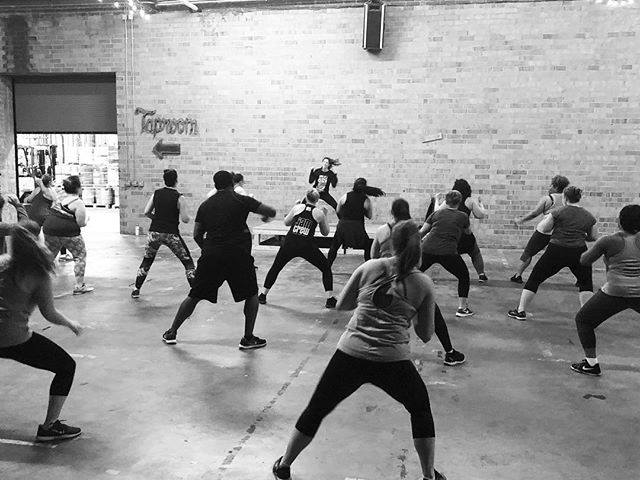 "I was having too much fun to give up … and the more classes I came to, the easier it became and the better I felt," she says. "And as someone who never liked to exercise before, it constantly amazes me of what my body is capable of now. There was a time when I thought I could never have a job that required standing, because my flare ups were so bad. Now look at me! I can stand, jump, plank, pop it, lock it, and drop it!"
Over time, Lizzy pop and locked her way through the ranks to become a seasoned instructor with THE JAM: CLT. She credits her ability to manage her health condition, while also juggling her job as a middle school special education teacher and her responsibilities as a new mommy, to the time she dedicates to dance fitness.
"THE JAM: CLT is my happy place. The powerful thing about our classes is that I literally always feel better afterwards. Even when I feel like total crap, if I can manage to drag myself to class, an hour of booty shaking with all that fabulous female energy is better medicine than any prescription in a bottle. And being a parent requires giving so much of yourself to another person.  If you don't take time to restore your energy and your spirit, there's nothing left to give."
As an instructor for THE JAM: CLT, Lizzy teaches a class called "The Remix" which is an hour of upbeat dance fitness followed by 15 minutes of toning. Since Lizzy is the resident Pop Princess of THE JAM: CLT, there's always a solid chance her playlist will contain one of your throwback faves from the height of the boy band era. Also, singing while dancing burns more calories (that's probably true), so you can literally say "Bye Bye Bye" to your insecurities while you shake it fast with her.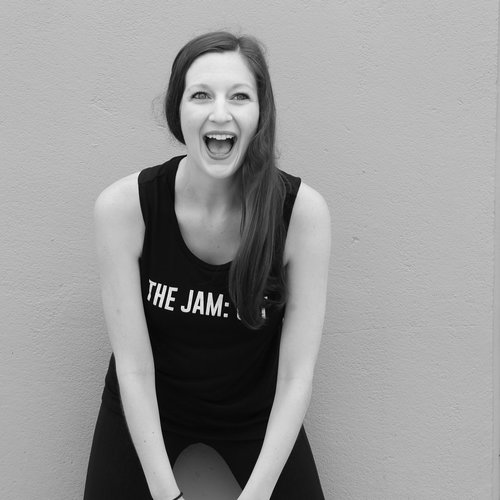 "The most powerful thing about our class is that for an hour, everyone is feeling themselves," she says. "I never imagined gaining this confidence, health in such an amazing community, and I am so genuinely happy you're there!"
Join Lizzy for a special Hip Hop vs Pop class benefitting the Lupus Foundation on May 22 at 6:30 p.m. Sugar Creek Brewing, or you can dance with Lizzy at Sugar Creek every Tuesday evening, from 6:30 – 8:15 p.m. Full disclosure – both Team Britney and Team Justin are welcome at THE JAM: CLT.
And if you're too young for that reference, just ask Lizzy to explain it.
Remember to always consult your physician before starting an exercise routine to determine what the best type of exercise will be for you.
For more information or questions, please visit www.thejamclt.com.
The Jam, is a member of SweatNET! SweatNET members will receive exclusive discounts on class packs to The Jam. Not yet a member? Sign up here.