I probably don't look or act like your typical fitness instructor. I don't have abs, I don't have a super athletic background, and I'm not a healthy eater by nature. I'm working on my overall body composition and trying to lose body fat but that soft middle of mine has always been a problem area. I loved cheering, dancing, and swimming, but scored my first points in basketball at my senior "all-star" game — the last game of my basketball career. I grew up on Taco Bell and have a standard order every time I go but am currently counting macros to keep a more balanced diet.
What I want to get across to anyone who takes the first step into fitness is you are welcome. Anytime. Anywhere. You are the only thing stopping you.
At my heaviest, I thought I didn't belong. Friends and co-workers would have to nag me and make me SWEAR I wouldn't bail for the morning workout. The morning would come and I would suddenly not feel well. Not feeling well wasn't untrue. I didn't feel like I was well enough to participate. I didn't FEEL good. I didn't feel good because of the way I looked working out next to them. I didn't feel good lifting less weight. I didn't feel good running so slow. I didn't feel good in my size 12 Lululemon pants. I didn't physically feel well because I hadn't slept well and I ate terribly the night before.
Somewhere between then and now, I've learned to enjoy workouts. It's become second nature. I don't forget where I came from, though. I remember how hard it was for me to commit to my first half marathon. I also won't ever forget what it was like to look up and see everyone cheering me on at the finish line. I wasn't at my smallest or my largest, but my body allowed me to run 13.1 just like everyone else. Maybe that's when it clicked? I beat the time in my head I wanted to beat and just like that my "Can I?" turned into "I DID!".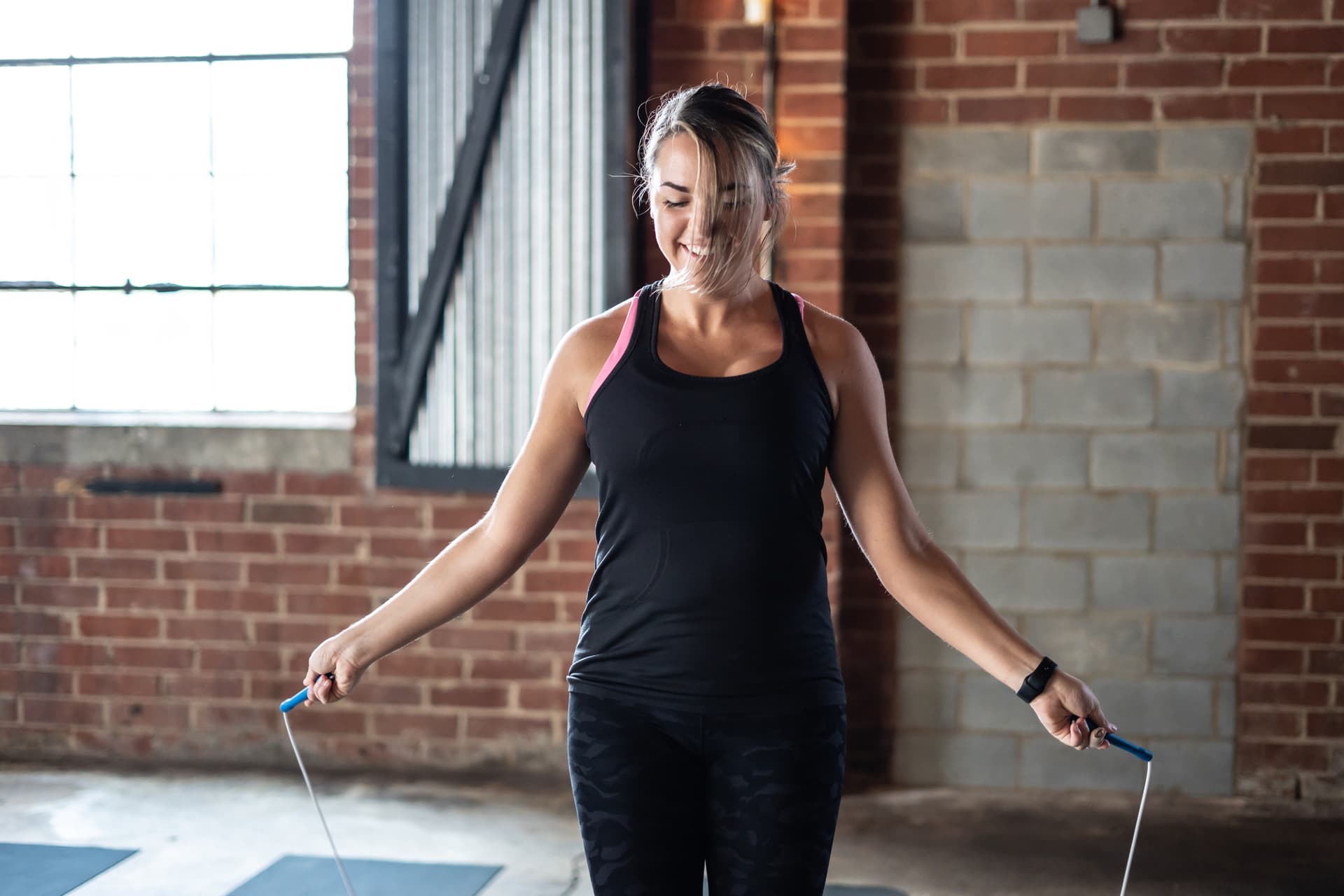 I knew that Charlotte was a super fit city from the beginning but I wasn't sure where I belonged. When I took my first Flywheel class, I was welcomed by Shane Lucas & one of his devoted riders that always sat on the same bike, 46. I was beyond nervous about going to my first "boutique fitness" class. The lady on bike 46 talked my ear off and made me feel so much better. She said, "Oh don't worry, nobody knows it's your first time. These lights go off and you get in the zone." Man, she was right. It wouldn't matter if I walked in for the first or four hundredth time. Everyone was there for one reason: themselves. They're ready to wash away the stress of the day, hear some new music, hit a power score, or just sweat it out. They're not looking around to judge. Bike 46 was right. You can't see if someone is a size 0 or a size 28 in that room — All you know is you all go in dry and 45 minutes later everyone is soaking wet with a grin on their face dying to know what song the instructor played second-to-last.
As I embark on my journey as Charlotte's newest Megaformer instructor at Coreology, I want you to know, I don't care where you are in your journey — you are welcome, anytime. You are welcome in my class, to workout next to me anywhere I go, and of course to have lunch with me at Taco Bell OR Chopt, anytime!