Commit to yourself this year. Join us November 1-8 in the small town of Popoyo at the beautiful Magnific Rock hotel for 7 days of adventure + rejuvenation. Discover yourself!

Deadline is approaching! Just a few spots left, deposits are due April 1st.
Third annual Nicaragua Aerial Wellness Retreat with AIR Charlotte owner Kerri Flanigan and The GoodRoots Mvmt. Not just another wellness retreat.
Nov.1-8
**Optional 25 hr Aerial Yoga Certification with Nicole Anastes Galuski
Contact Kerri for more information: info@thegoodrootsmvmt.com
Nicaragua (Magnific Rock, Popoyo)
What's included?
-7 nights, 8 days stay at Magnific Rock
-3 healthy meals per day
-daily meditation, sweat class and relaxation class (no aerial experience necessary)
– additional workshops throughout the week
-1 massage
-1 surf lesson + week board rental
-1 daily smoothie
-unlimited coffee/tea/water
-group Hot Springs Trip
-farewell BBQ and bonfire
-access to hotel facilities (pool, studio, deck, etc)
-airport shuttle to/from
-*Note pricing does not include airfare. Additional activities are available at extra cost.
– Cost: $1850 for shared room (double occupancy available)
– Deposits of $700 due Sept.1, remaining balance due October 1st
– Early Birds! Save $200 pay in full by March 1st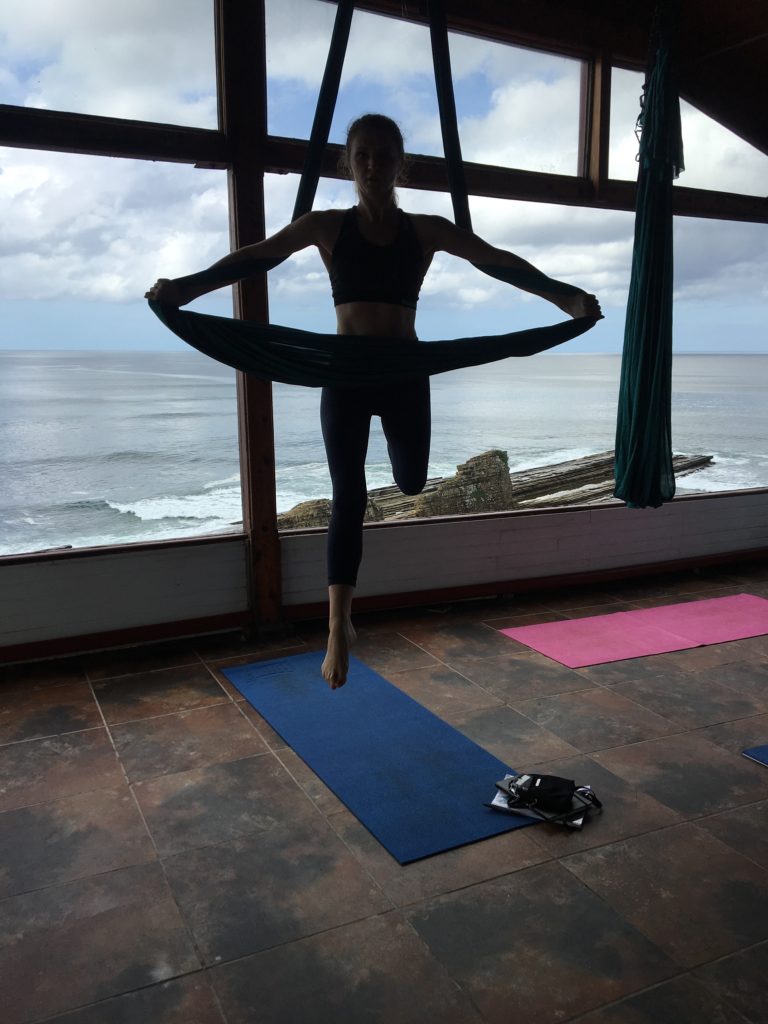 About Nicaragua in November:
Nicaragua enjoys an average temperature of 80 degrees year round. Humidity averages 65%. There are two seasons, green and dry. The green season is from mid-May to mid-November. Rain during the green season is normally limited to short and powerful bursts, with longer showers at night. The coolest time of the year is from October to January.
About Magnific Rock:
Magnific Rock, perched on a 30-metre cliff face, offers guests an unparralled experience, with a variety of accommodation options, beautiful restaurant and bar, yoga, surf activities and the best views. A short distance from San Juan del Sur, Magnific Rock offers guests the best possible service and amenities that you need while maintaining a personal, fun vibe.
How to get there:
Fly into Managua, we will arrange airport transfers to the retreat center. The drive is 2.5 hours.
Book a flight that arrives by noon on Day 1 and a flight that leaves late afternoon on day 8.
Let me know if you'd like to schedule a time to chat!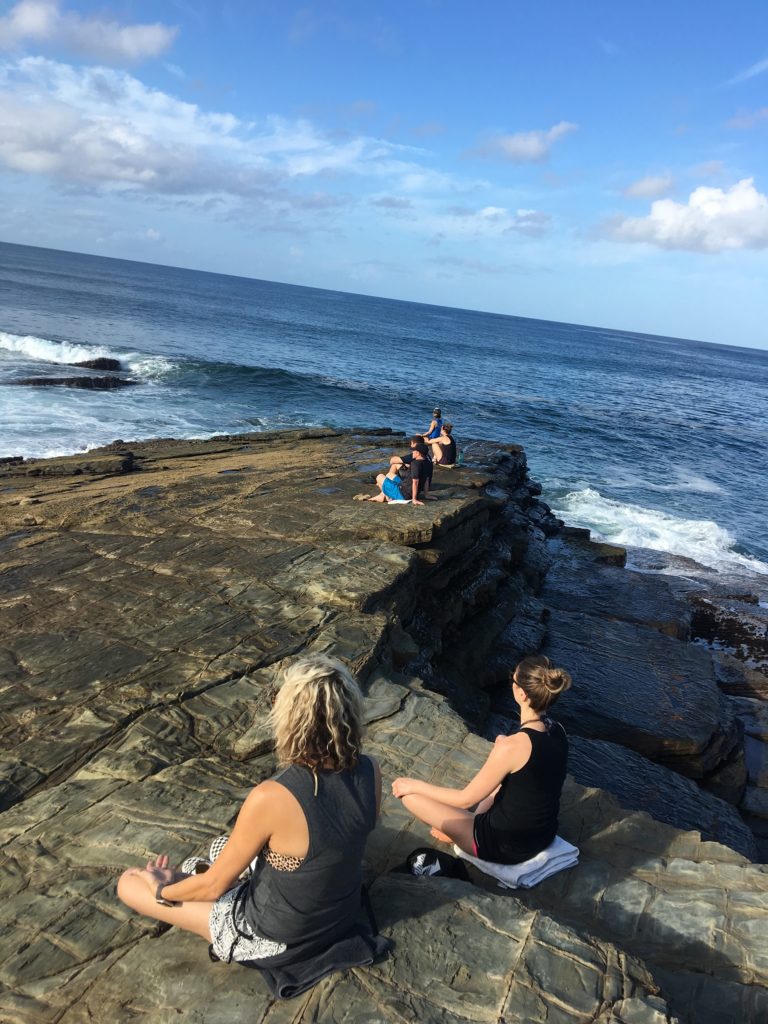 Check out these testimonials from years past:
"This was my first retreat. I chose this retreat to bond with members of my current studio as well as meet like minded folk from the other studios. I wanted to step out of my comfort zone as I don't usually plan to room with a stranger or travel solo to a foreign country. My flight was changed which made the travel part more of a group thing and the drive through the countryside was a delight. Aerial fitness is life! I love AIR and all of the friends I have made along the way.
The retreat was a perfect balance of work and zen. There was a good balance of class, relaxation and volunteering. The aerial yoga teacher training was laid out with enough time to rest and enjoy the rock. Starting the day off with meditation was awesome. And my favorite part was spending time with the local kids, teaching them aerial yoga and volunteering to do beach clean up with them made a huge impact for me on making mag rock more than a destination, but a community.
Communication prior to and once at the retreat was well laid out and had a cohesive flow.
Food was healthy and with great variety. and who doesn't love two breakfasts.
I would totally go again! sign me up!
Thank you for making life a bit more awesome." -Shannon Hunt, 2018 Magnific Rock, Nicaragua
"The setting of the retreat was lovely, tucked away from husle of tourists.I thought the retreat very well organized, right from the airport pick up to room assignments to the extremely delicious meals. The meals took into account various diet restrictions and needs. All the staff were courteous and helpful. The rooms were basic but clean and adequate. I have done some, but very little aerial fitness and I was the oldest there, but everyone was inclusive and welcoming. Lots of encouragement from instructors as well as the participants. Kerri is an excellent instructor, with contagious enthusiasm. The extra instructors were extremely helpful for us newbies and older types. There was enough down time for walks along the coastline,Relaxing by the pool, or just napping ! Extra activities were fun. The side trip to SAN Juan, trip to hot pool, horse back riding, surf, and walks down the beach.This is not a luxury retreat, but more of a bohemian vacation.
Loved the last night that was organized by Kerri with the fire on the beach. By then everyone had become acquainted with everyone else and there was a lot of sharing in a safe space." -Jutta Dewitt, 2017 Magnific Rock, Nicaragua