Stronger Youth. Beyond the Game.
This is the mission of Soccer Shots. Soccer Shots doesn't take lightly the role of working with and impacting children through the game of soccer, and know that lessons learned playing soccer will have a reach far beyond the field.
For many families, Soccer Shots is the first experience a family has with organized sports, and it occurs in what will be their child's most formative years. They want to provide the best possible experience for children, parents, schools, and partners, by committing to having the best coaches, curriculum, and communication in youth sports. It only takes one bad experience to alter the course of a child's life in sports, and Soccer Shots does everything they can to ensure they positively impact every single child that comes through their program.
It's noticeable when a positive experience with a sport leaves a lasting impact on a child's life, and no one does this better than Soccer Shots through the game of soccer. Jennifer Veliz-Gomez, a former Soccer Shots coach says…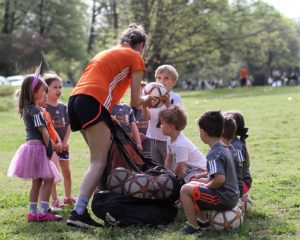 "I experienced this positive experience first-hand during my time as a Soccer Shots coach. The joy I saw on the kid's faces, the excitement they had when I came to their classroom – it was awesome. I not only formed great relationships with the children I coached, I met incredible parents, school staff, grandmas and grandpas, and awesome coaches that have become great friends. As a former coach, I know how passionate the staff and coaches are about the experience they provide to all the children in the program – it's the real deal, and I loved my time with Soccer Shots."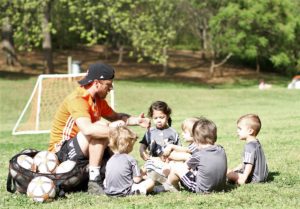 The experience that Soccer Shots provides goes much deeper than simply teaching the game of soccer; they desire to impact our entire city one child at a time. They understand that each child belongs to a family, and that each family belongs to a community, and those communities make up our city. The ripple effect of positively impacting a child reaches far beyond the soccer field, and Soccer Shots is doing what they can to leave that positive impact on every 2 – 8 year old in our city.
If you are interested in learning more about Soccer Shots, or you have a 2 – 8 year old soccer player that would be interested in this  program, simply go to http://soccershots.org/charlotte.
Soccer shots in Charlotte is a part of the SweatNET community! They provide a discount when enrolling into their programs. By joining SweatNET you can enjoy many local health and fitness (and food) venues at a lower cost!