Identifying a consistent (and enjoyable) fitness routine is obviously important when it comes to leading a healthy lifestyle; however, fitness is not the sole component – particularly for those of you with specific goals in mind. From fat loss to muscle gains to improvements in performance, nutrition is a critical (if not THE critical) piece to the puzzle. You've probably heard this before, but you absolutely cannot out-train a poor diet.
Yes, dialing in your nutrition may take some thought and dedication, but it doesn't have to be rocket science. Furthermore, the "I don't have time" excuse is no longer viable. I'll admit, meal prepping and planning can be a pain in ass. Life, kids, work, etc. can certainly impede those efforts (or maybe you're just challenged in the kitchen and can barely boil a pot of water). But these days, there are plenty of options available to remove the burden of meal prep and cooking.
Here comes my shameless plug…
Project LeanNation to the literal rescue
Located in Southend on Hawkins Street (right across from Sycamore Brewing), you'll find PLN's kickass Charlotte storefront. In a nutshell: "Project LeanNation is a nutrition education community focused on making America fitter and healthier. We provide macronutrient-structured, nutrition-packed meal plans and support to help our clients achieve even their most lofty nutrition goals." Not to mention, its affordability is almost laughable. PLN is by far the most cost-effective, quality meal plan service I've ever come across.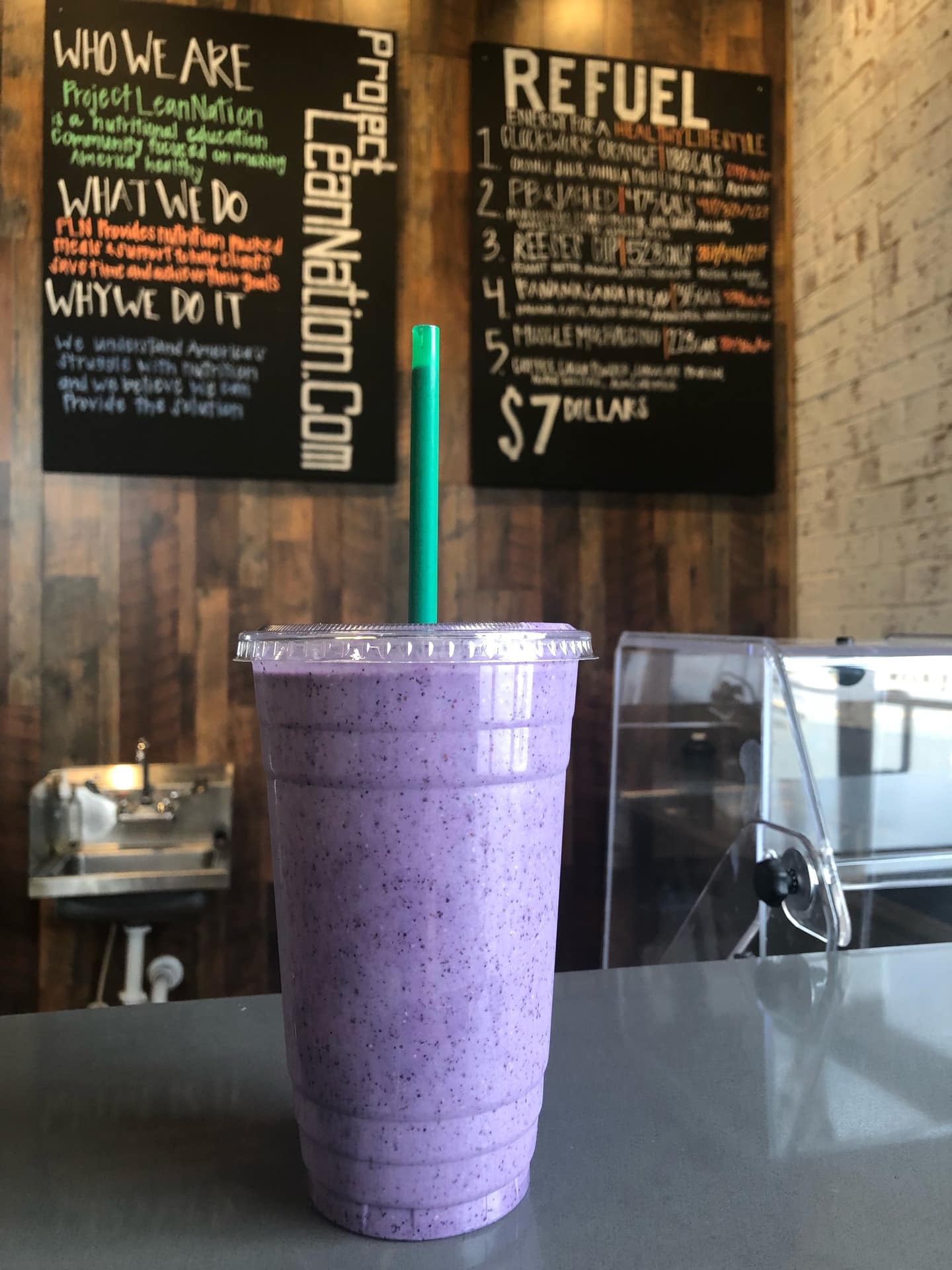 Regardless of the nutritional philosophy you subscribe to, there's a PLN meal plan for everyone. Let's take a look at what they offer:
Lifestlye

: With about 40% of each meal coming from lean protein, 30% from complex carbs, and 30% from essential fats, the Lifestyle plan is pretty universally effective. Engineered towards sustainable fat loss, invigorating your metabolism, and enhancing energy and focus, it's led to some pretty amazing transformations. Each meal is gluten-free, soy-free and comprised of real, whole foods.

Whole Life

: Living that lower carb life? Cool – this plan is for you. The essential fats are coming in hot at 40% of the meal, with lean protein and complex carbs landing at 30% each. These plans are also Whole30-approved for those of you with slaying the paleo game. Look for reduced inflammation, reduced cravings, mental clarity, and sustainable fat loss with PLN's Whole Life option.

Athlete

: Trust me when I say the Lifestyle and Whole Life programs offer great portions. But sometimes…ya gotta chow down. The Athlete program is excellent for the high performer with an appetite. This plan most effectively supports strength improvements, performance optimization, and glycogen replenishment and recovery with a 45% carb base, followed by 35% lean protein and 25% essential fats.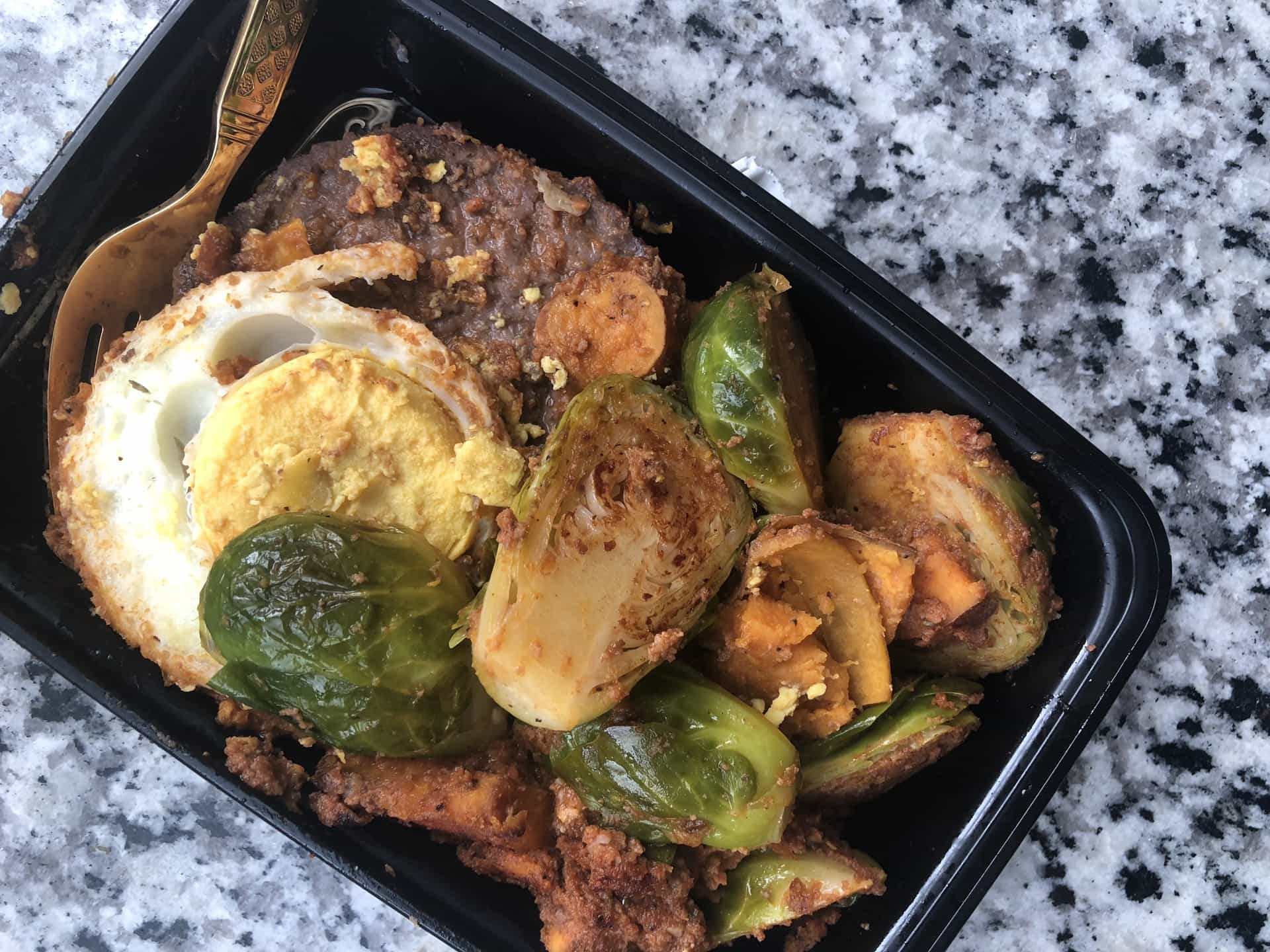 I'd like to point out how much I personally LOVE each meal plan option's emphasis on lean protein. Speaking from my experience as a sports nutritionist, an overwhelming number of my clients come to me on a severe protein deficit without even realizing it. It's a macronutrient that is very widely under-consumed in line with an active lifestyle, yet it's one that is fundamentally essential to nourishing, repairing, and growing the muscles that carry us through our days and workouts!
Measuring your progress
Since PLN understands the importance of validating their product with SHOWING you your progress, they've invested in a state of the art InBody machine, which is housed right inside their store front. It takes literally two minutes (maybe less) to spit out intricate details on your body composition, and will display your historical statistics so that you can actually see your progress. If you're consistently training, focusing on nutrition, and eating their meals, stepping on this machine is 100% worth your time.
Tip: when assessing your InBody scan, zero in on the bodyfat and skeletal muscle mass data. Looking for a decline in the BF percentage with a subsequent increase in the SMM percentage is optimal. You should probably reward yourself with a PB&Jacked Shake from their signature Shake Bar after each InBody scan too.
Subscribe to thrive, yo
If you've read this far, congratulations…your attention span is greater than most. Now let's talk SweatNET benefits. Did you know your SweatNET membership gets you $10 off your first box with PLN? Subscribe to a box of 12, 18, or 24 meals and rest assured that you're fueling your sweaty life with solid nutrition (…and then flip the bird to the cumbersome meal prepping efforts you used to dread or flat out avoid). Feel free to customize your meal plan subscription based on personal preferences. Don't eat fish? They can axe their fish options from your box. ONLY eat fish? They'll happily scrap the poultry and beef options from your subscription. You can even get as nit picky as "no cauliflower, please" (the "please" is v important…if we're going to be divas, we might as well mind our manners).
OH, and I suppose it would be helpful to mention that the food is tasty and satisfying AF. Every now and then I might add a few shakes of hot sauce, mustard, or Trader Joe's coveted crack seasoning (more formally known as "Everything But the Bagel"), but that's because I'm a flavor hoe and legit keep a bottle of said crack seasoning in every single bag I own (that's not an exaggeration).