I am Tarra Dahlke (@QCyogifoodie), a Charlotte gal who has been actively watching this city grow for 16 years and am proud to call it home. I wear a few hats these days, I am the Inventory Planning Manager at Feetures during the day and teach hot yoga and eat my way around the Queen City at night. I love to get my sweat on at Madabolic, running outside or detoxing with a sweaty yoga flow.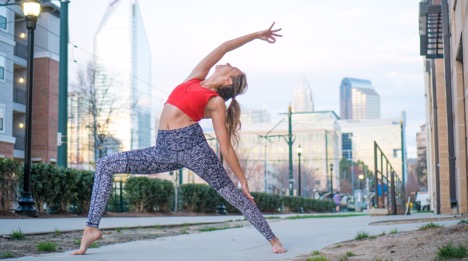 I was an athlete growing up, playing just about every sport out there, but focused mostly on lacrosse. When I went to college at USC, working out stayed a part of my daily routine, but mostly consisted of running and going to the gym. My sophomore year, I impulsively signed up for a Yoga 101 class and shortly after became a regular at a new studio in town. I was hooked. Yoga alleviated my low back pain and gave mobility to my forever tight hips and hamstrings, increasing range of motion through strength and flexibility.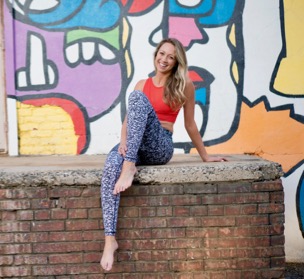 After college, I moved back to Charlotte, started working at a fast-paced corporate job and yoga became my outlet to unwind and release a long stressful day. In September of 2015, I completed my 200 RYT Training with Grace Morales and have since completed additional trainings with Irene Pappas, Daniel Rama, Patrick Beach, Steph Gongora, Erin Kelly, Carson Clay Calhoun, Adam Whiting, Jaimis Huff & Jennifer Busco. I completed my most recent training at Casa Om in Puerto Morelos, Mexico in October 2017 and fell in love with the space so much that I was inspired to lead my own retreat here.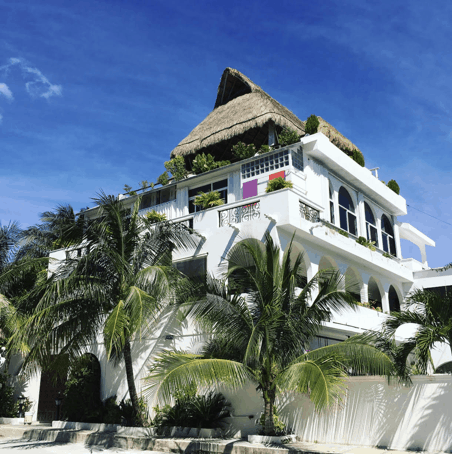 Going on a yoga retreat was on my bucket list for years, however trying to find the perfect time or enough money or a friend that could join was always a struggle. One day I came across Casa Om and Fit Queen Irene's intensive training and just said yes (1 week before the retreat). Sometimes these can be the best type of yesses, when you really don't know what you're getting into and expectations aren't too high. It was my first time to Mexico, and I was a little hesitant going to a new place alone. However, upon arriving into the quaint little fishing town, and pulling up to the house, I knew this was where I was meant to be. Even though I was only able to stay 5 days (out of the 2 weeks), I left feeling so refreshed and inspired in both my practice and teaching. While it can be tough to spend money on yourself, if we do not allow ourselves to unplug and reset, we cannot be our best for everyone around us. Finding a yoga retreat that is affordable can be tough, and that is why we created SWEAT & RESET just for you!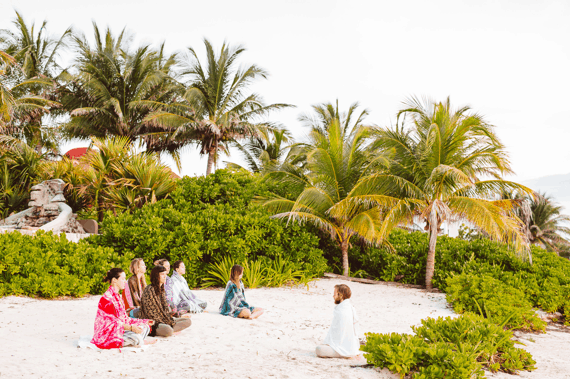 This upcoming February 17-22
nd
, Brittany Carleton and I will be returning to Casa Om and would love for you to join us for 6 days, 5 nights of yoga, sun, relaxation and adventure on our Yoga Vacation in Puerto Morelos (Riviera Maya, Mexico). This retreat is for all levels and can be whatever you want to make it, come alone or bring a friend. We will offer 1-2 yoga classes a day, 3 group dinners and daily brunch prepared by our own private chef, and optional excursions to choose from. As you escape from the cold winter weather, this retreat will allow you to press pause on your daily life and enjoy a fun vacation with a mindful twist as you relax and reset. Yoga classes will be focused on Vinyasa Flow and Yin/Deep Stretch with additional workshops (backbending and arm balances) and optional morning meditation on select days.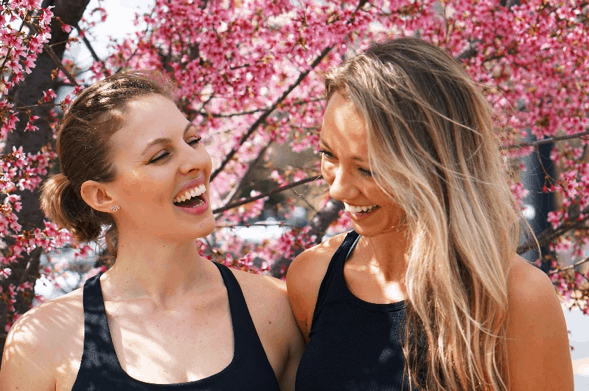 Begin the day with an energizing yoga practice followed by a healthy wholesome brunch on our rooftop terrace. Then spend your time relaxing the Mexico beaches with your favorite frozen cocktail, snorkeling the second largest coral reef in the world, exploring the Tulum Ruins or Cenotes, or just reading a great book on the hammocks by the pool at Casa Om. Unwind with a Deep Stretch class before family dinner and the rest of the night is yours to spend how you choose.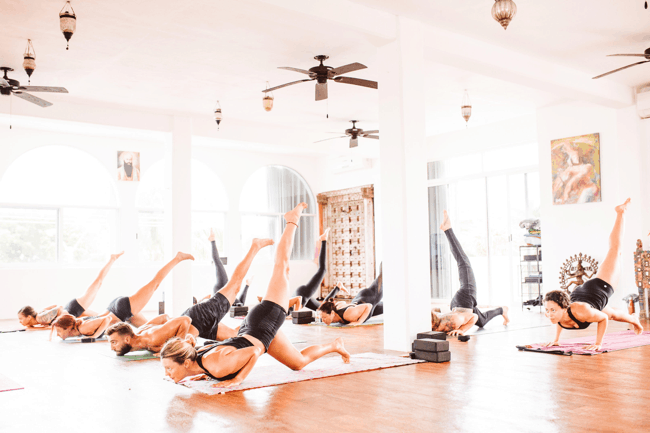 We are offering a special Sweat Net discount for all members and ambassadors, $300 off your registration, only a few spaces available at this discounted rate. See more details on the retreat at the following links, or email
qcyogifoodie@gmail.com
with any questions: