Hi All! I am so excited to write my first blog for SweatNET. I have only been an ambassador a short period of time but have quickly found that this is truly an amazing group of people and am excited to share a bit of my knowledge with you all.
First, a little about me: I love staying active and helping other people find the joy in seeking a healthy lifestyle. My desire and drive to be constantly learning and exploring the world of health and fitness has taken shape in my life in so many different ways. By day, you'd never know this: I'm a business process consultant at a big bank. But a few years ago, I decided I wanted to follow my heart and learn more about things I was passionate about. This ended up leading me to become a licensed massage therapist as well as a trainer. In the past year, I expanded my passion projects again to include selling CBD oil. Yes, it sounds like a lot — but when you love what you do, it is never work.
Regarding CBD oil,  I could go on and on about the science behind it and the history of hemp but I won't bore you with that.
Let's stick to the basics: First, meet The Endocannabinoid System. This is the body's primary tool of homeostasis — and also,a fancy way of saying this helps keep your body and its hormone systems in balance.  It is run by endocannabinoids made in the body.
So where does CBD hemp oil come in? The hemp plant makes phytocannabinoids, which interact with our endocannabinoid system in the same way that our self-made endocannabinoids do.  Simply put, this means CBD oil can have an effect on a wide range of issues, including: blood pressure, brain health, inflammation, fibromyalgia, IBS (irritable bowel syndrome), chronic migraines, depression/anxiety, sleep and many more.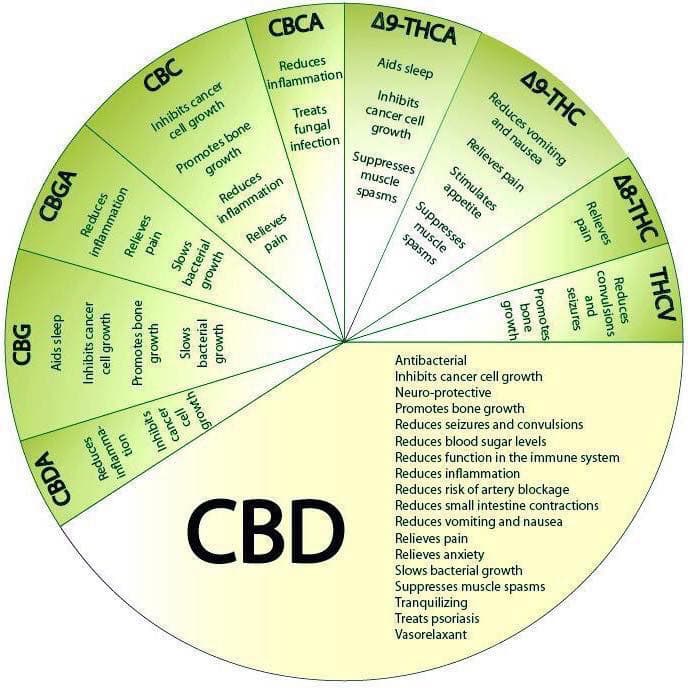 There are so many different types of CBD oil on the market these days. Differentiating between them can feel confusing and overwhelming. Here are some qualities you should be looking out for when it comes to the type of CBD oil to try:
USDA Certified Organic – Why is this important?  The hemp plant is known to be a clean-up plant in that it will absorb lots of things out of the soil, including toxic metals and radiation.  This is not really something you want to ingest. Make sure you are looking for something that is Certified Organic.

Full Spectrum – This means the oil contains all of the cannabinoids found in the hemp plant, rather than just CBD.  Full-spectrum CBD has been proven to be more effective than a CBD isolate.

Zero THC – By law, products are allowed to contain .3% THC. This will test positive on a drug test. To avoid this, make sure to look for a product with zero THC.

Water Soluble – CBD by nature is oil-based and needs to be digested by the small intestines in order to be absorbed into the body; therefore, only about 6% is available for the body to use.  However, patent-pending technology makes UltraCell a water-soluble form of hemp CBD oil. This means that it can start absorbing into your bloodstream immediately, with bout 90% available for your body to use within 5-10 minutes.
This overview may leave you with more questions than answers. That's ok; it's what I'm here for. Please feel free to reach out to me or — better yet, catch me at a SweatNET event! — if you want to learn more or give CBD oil a try.
Thanks so much for letting me share with you all; I can't wait to connect with you at the next event.
Sweat on!
Stacia Dionne
@staciadionne