Robert Fewell was 30 years old, working in corporate America, behind a desk all day, eating out a lot, and residing comfortably on the extra pounds he accumulated in college. Not really into any specific sports or exercise for 3 decades caught up to him during a wellness evaluation offered to him at the place he works.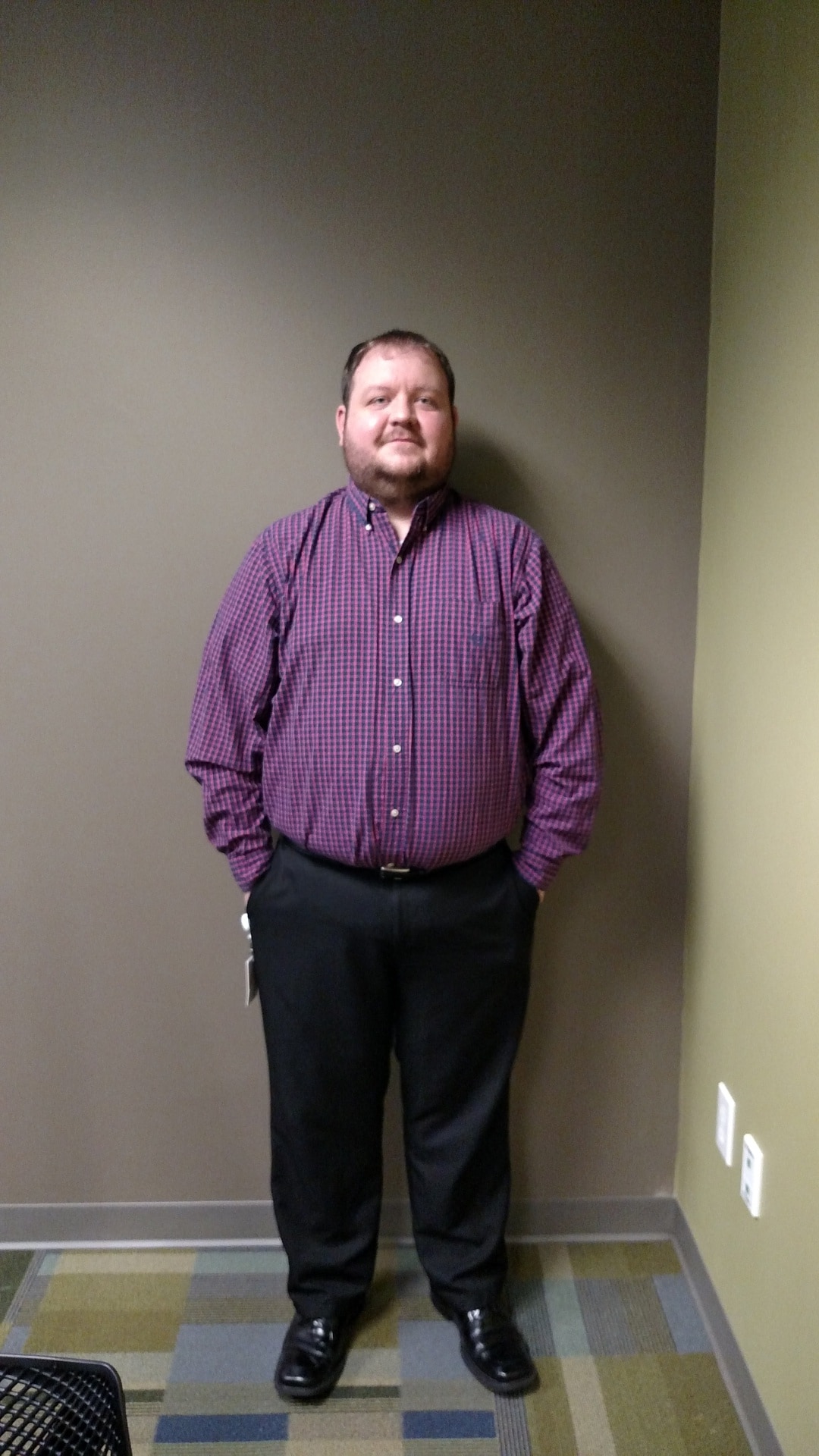 Basically, they told him he wasn't healthy. His BMI, weight, cholesterol and blood pressure were all in critical zones.
Enter Project LeanNation into Robert's life.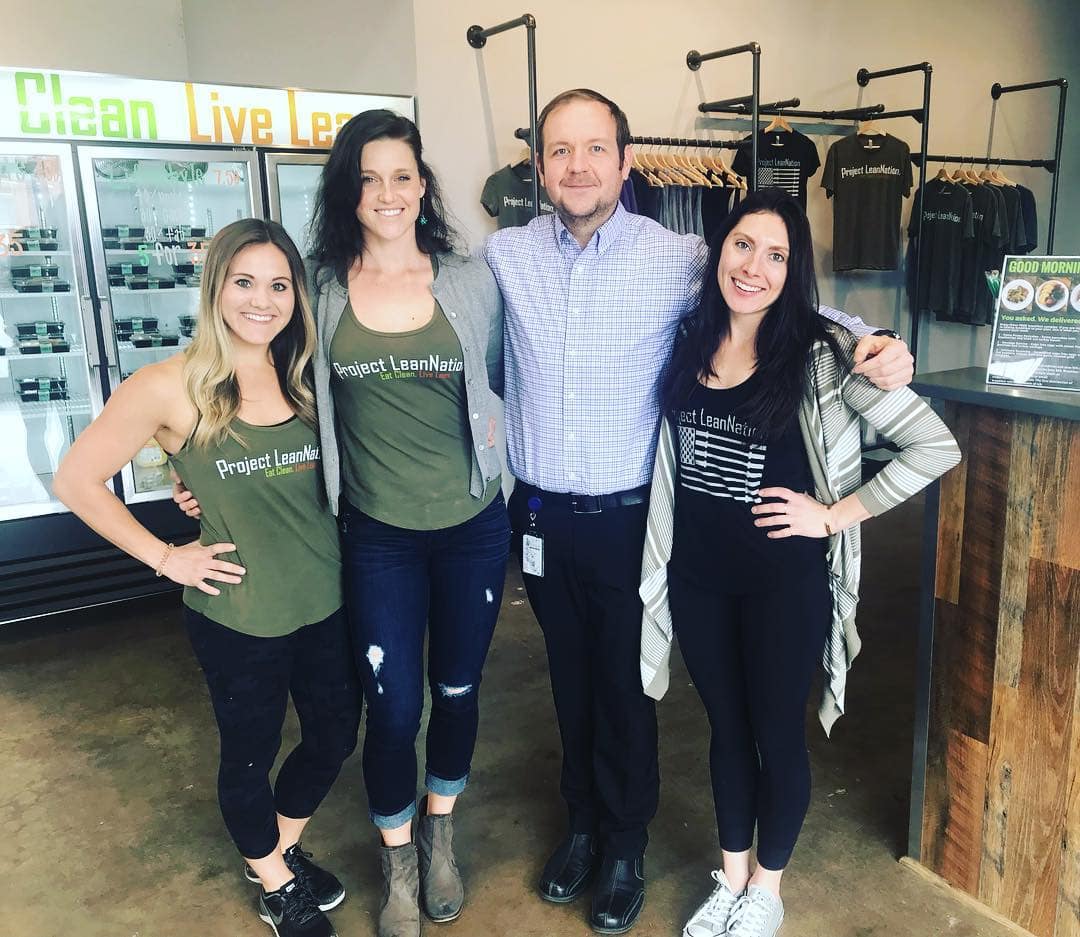 (PLN) Project LeanNation is a nutrition education community focused on making America fitter and healthier. They provide macro nutrient-structured, nutrition-packed meal plans and support to help clients achieve even their most lofty nutrition goals. Their mission was born out of the need to assist others to confidently execute their nutrition plans, while gaining a better understanding of a proper, positive relationship with food and sustainable nutritional habits. The approach is simple, eliminate the pitfalls of dieting so clients can achieve success.
Initially Robert was skeptical because he wanted a meal plan where he could choose the types of foods he would eat. Jeremy from PLN customized his food plan and worked closely with Robert which proved to work out very well!
InBody270 Metrics is a specific tool PLN uses for evaluation and monitoring your entire body composition, ie: muscle bone and water, as well as fat. PLN worked closely with him, and eventually they were telling him he wasn't eating ENOUGH food! The scale showed him losing about 10 pounds each week. Eating balanced meals and working out (the simplest and formula of weight loss) was actually working very efficiently.
"Food Powers your life."  That is an important reminder when you think about what you are eating, and its one of Project LeanNation's mantras.
His next transformation began when a friend asked him to meet up at a free workout/fundraiser at Urban MVMNT last August. Walking into the studio he recalls thinking, " I really don't think I can do this."
Its been almost a year since then, he DID IT, and he said from day one, he felt welcomed into the studio and the entire Charlotte fitness community.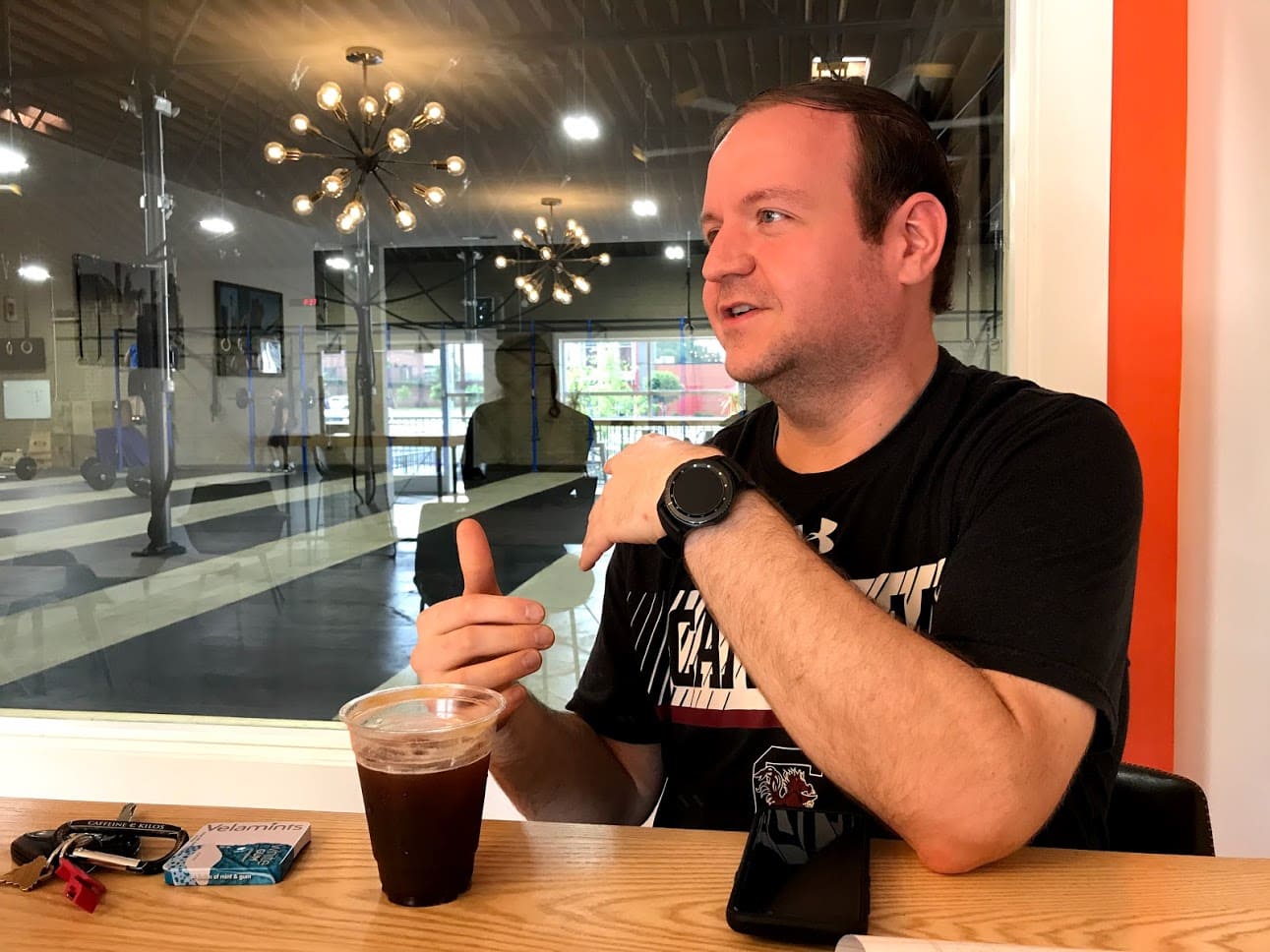 SweatNET met with Robert this past Saturday morning before his workout at Urban MVMNT. He was getting his routine ice coffee "shrub" drink before a group class (shrub is a term used when adding vinegar a beverage of choice for multiple health benefits). He agreed to tell his story, the journey into the fitness world of Charlotte. "I am doing this for myself." "No promotions, no rewards, no fame or fortune. They pay-off is how good I feel."
"I was a chubby kid" growing up." "By middle school I was tipping the scales at 200+lbs." He attended the University of South Carolina in Columbia, joined the marching band and played Sousaphone. Typical college lifestyle: fast food, beer and sleeping in.
Robert joined the unlimited membership at Urban MVMNT and found himself going almost every day, he smiles as he tells us. Stu and Isaac from Urban MVMNT tailored Robert's workouts to make it approachable and his goals achievable. They guided him so he was using proper form, and  helped to close the gap on his pull ups!
Robert weighs 201 lbs today. That is about 125 pounds from his heaviest weight. He showed us his app that tracks his weight, body mass, along with his medical laboratory reports of cholesterol blood pressure and sugars. His health care providers are astounded by the changes in all areas of his health.
When talking with Robert, he made his weight loss sound effortless. With a firm resolve, he explains this past year's journey. He said the commitment was to himself. "I want to keep going." When we asked him to give us some advice to anyone who want to take on a transformation like his he said, "find people who support you to be around, and this might not be the people or friends at home or work." He spoke of the Charlotte fitness community being his biggest ally.
And just like that, at 9:30 am, he left us in the the lobby to start his Saturday workout.
Urban MVMNT and Project LeanNation are members of SweatNET! SweatNET members will receive exclusive discounts on class packs to Urban MVMNT and Project LeanNation. Not yet a member? Sign up here.