Why Febrewary? Because we celebrate making it through dry January by packing the shortest month of the year full of opportunities for beers+body rolls (more on that later). And since Charlotte is home to some of the best Carolina breweries, we're showing them some love! We've compiled a list of 8 of our favorite local brews and the musical artists we imagine might enjoy them. It's basically alcohol-inspired word association, an ideal JAM Session (ahem, props to Noda Brewing), if you will.  A fantasy draught even. You get where we're going with this.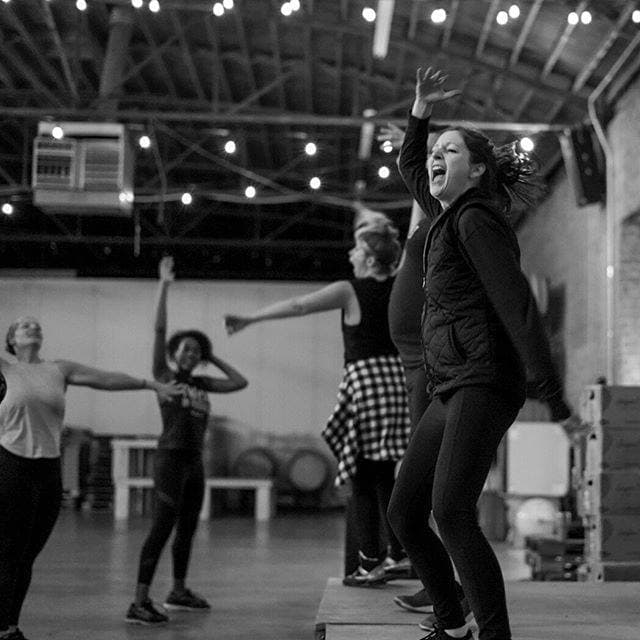 Resident Culture Brewing Company: Whatever You Feel Just Dance It &
Lady Gaga
This IPA has been described as "a perfectly ripe grapefruit and a juicy AF orange had a baby and punched you in your tastebuds." Well, we think that baby needs a mother figure and we can think of no one better than Mother Monster, aka Lady Gaga, to fill that role. And she and Bradley Cooper have this super loving friendship now and he's got that beard and … wait, what were we saying?
The Unknown Brewing Company: Feather Light &
Nelly
This Berliner style ale is Charlotte's first-ever light beer! With only 7 carbs per can, Nelly would have no problem shaking his tailfeather with one of these in hand.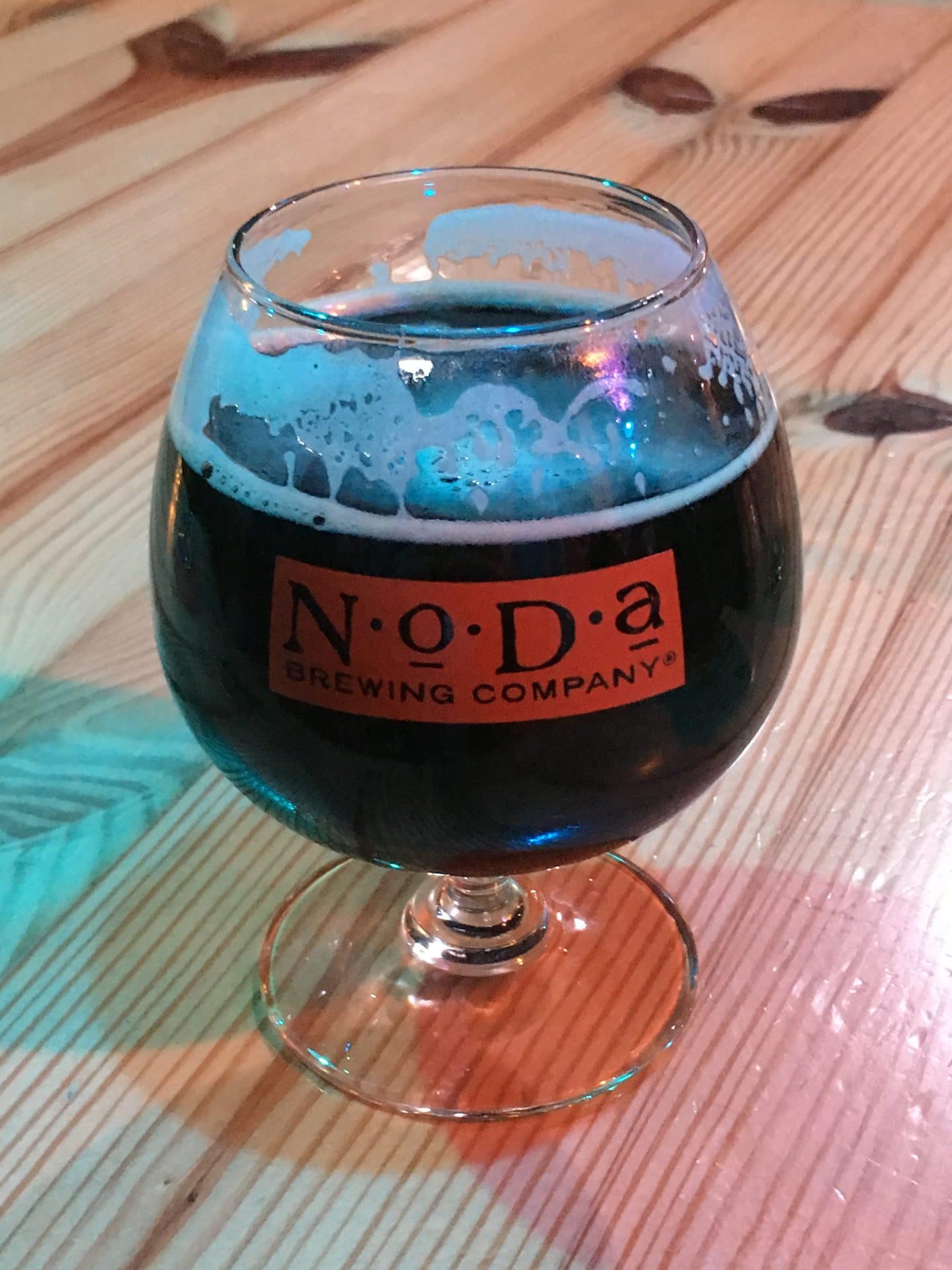 Noda Brewing Company: Captain Peanut Butter's Chocolate Revenge &
Ru Paul
RuPaul may prefer to be called mother, but we're pretty sure she wouldn't mind being called Captain after trying this big, malty imperial porter. And if you're not familiar with Mama Ru's song (and video), "Peanut Butter,"  it's worth a Google. But not while you're at work. Or around children. You know what, just come to class at THE JAM: CLT sometime and we'll Google it together, in a safe space.
Legion Brewing: Juicy Jay &
Lizzo
This refreshing IPA has sky-rocketed in popularity because much like our beloved Lizzo, it's bursting with flavor. In Lizzo's most recently dropped song, "Juice," she says "The juice ain't worth the squeeze if the juice don't look like this." Preach.  
Free Range Brewing: Jenny All Spruced Up &
JLo
Don't be fooled by the rocks that she got, the farmhouse ale would definitely be enjoyed by Jenny from the block. Could this brew be JLo's secret to aging in reverse? We'll take 1,000, thanks.
Catawba Brewing Company: Friki Tiki &
Missy Elliot
This IPA is full of character, much like Missy Elliot. The current flavor on tap is "Star Fruit," but the fruit flavors vary throughout the year so you can getcha getcha getcha getcha getcha your freak on all year long.
Birdsong Brewing: Mexicali Stout &
Makaveli
Much like the late great Tupac, the brew is strong and smooth, with a surprise of extra spice at the end. After his passing, the world was shocked to see an album of Tupac's work released under his alias "Makaveli." Also Makaveli and Mexicali rhyme, so we're pretty confident he would put the mack down on a pint.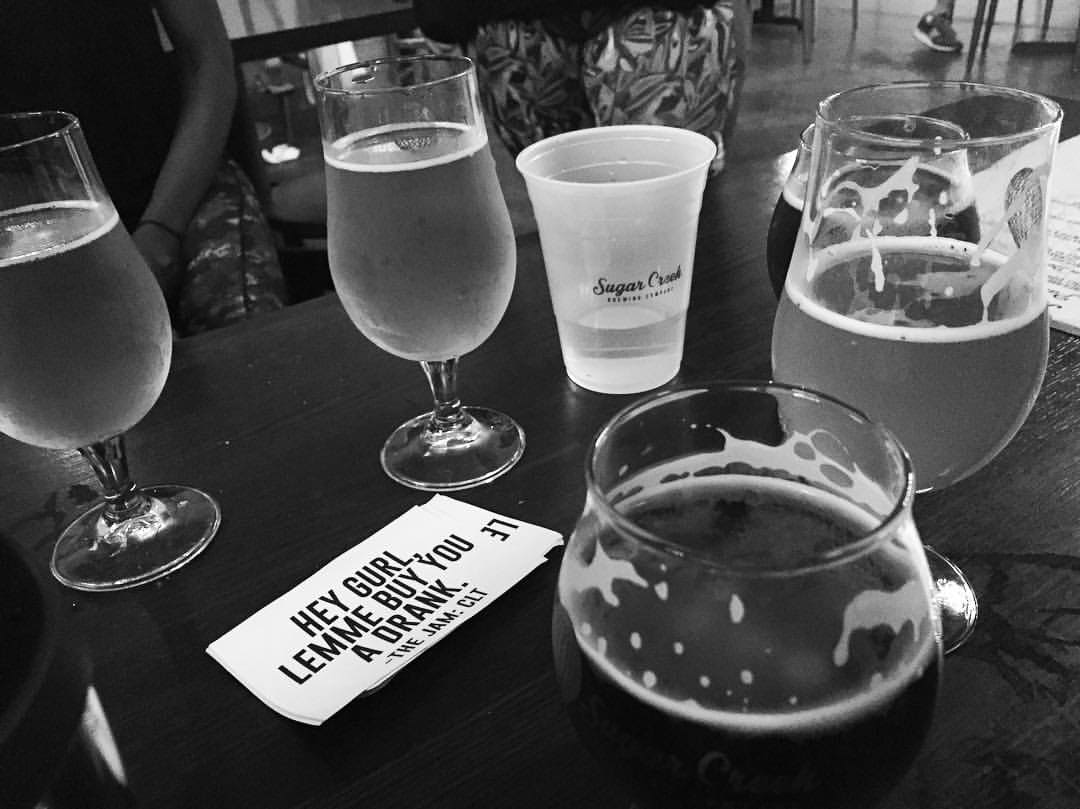 Sugar Creek Brewing Company: The Big O! &
Erykah Badu
Fat Belly Bella aka Badulla Oblongata, aka Erykah Badu would appreciate this refreshing blood orange IPA, because just like an orange moon, it shines SO bright.
Our schedule is JAM packed full of events at Sugar Creek Brewing throughout the entire month of Febrewary, including our annual "Love and Hip Hop" class held on Valentine's Day. So if your idea of a perfect V-Day is beers+body rolls, trust us, you'll want to be there. And there's Man Week. Dudes dance for free February 18-22. And Erica Butler introduces The Breakdown: A series of mini lessons at the start of class to help you up your game on the dance floor. Follow THE JAM: CLT on Instagram or Facebook so you don't miss a beat this Febrewary!