Sure, I don't usually need an excuse to empty my wallet on a workout wardrobe, but with this Charlotte winter being the coldest one EVER, I actually have an argument for spending all of my Christmas cash on spandex. Therefore, I've built an arsenal of top-of-the-line winter leggings to keep me warm (and stylish) when Mother Nature is determined to snow me in. Check out my three favorite running tights for braving my chilly long runs: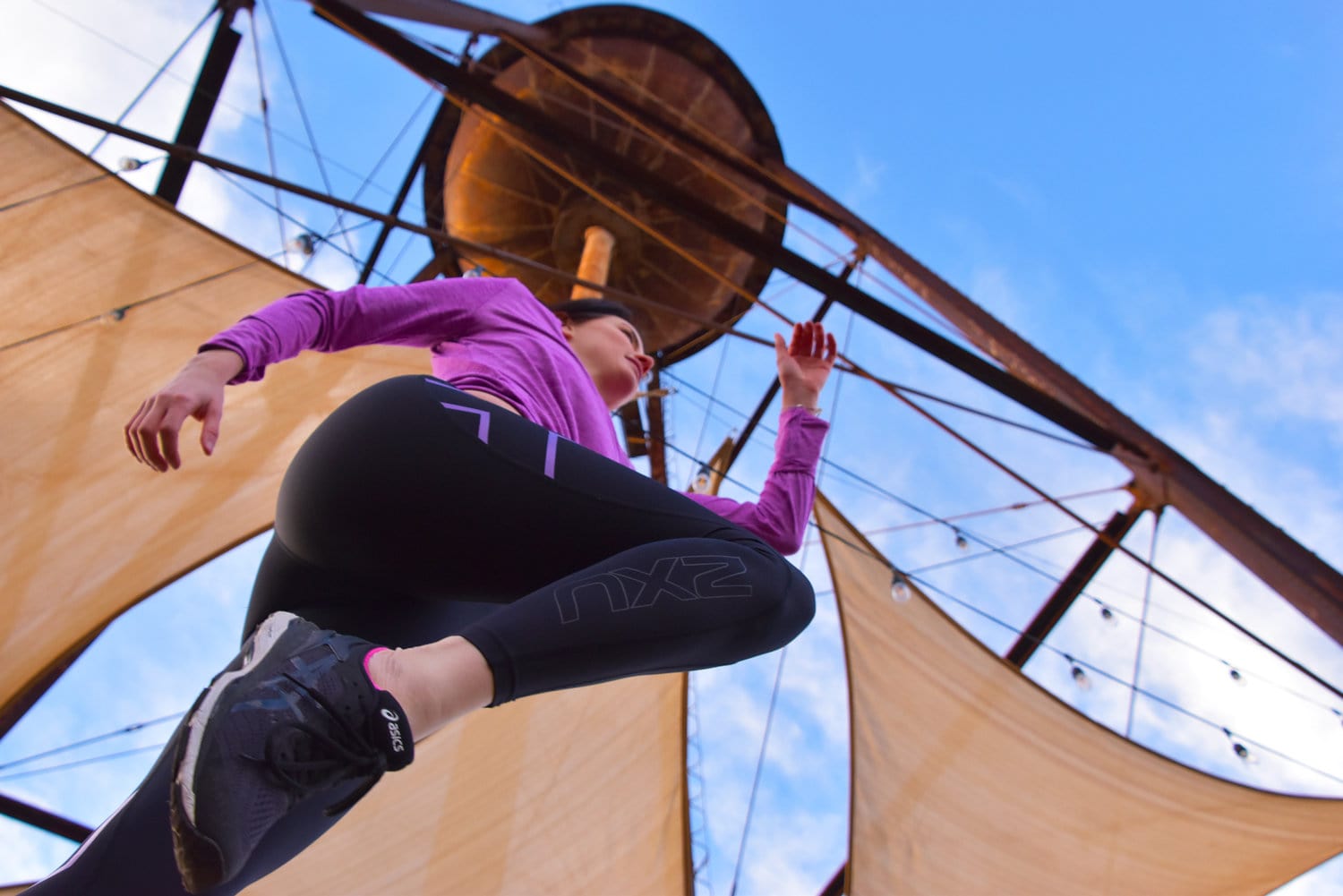 2XU Compression Tights, $99.95
How's the fit? To be completely honest, they are just as the name suggests: tight. But I suppose that's the point. Because in order for the compression technology to work, it actually has to be compressing your legs. So if you're not a huge fan of feeling like a human sausage, I suggest you order a size up.
Any super powers? These tights are pretty much the ultimate when it comes to compression technology. Unlike other knee-high socks or calf sleeves on the market, these pants promote circulation for your entire leg. And why is compression such a big deal? 'Cus it reduces soreness, prevents injuries, improves performance, keeps your muscle aligned, increases your agility, and makes your butt look bigger. Not kidding.
Why I love them? Besides the godlike qualities I just mentioned above, I love how the bright purple "X"s lengthen my legs. This legging has undoubtedly become the "cool kids" tight in the running community, and I know that when I see a fellow runner sporting those recognizable "X"s in a race, they mean business.
Sizes and colors? 2XU compression pants come in a wide variety of styles and colors. The sizes range from XS-XL and they also offer tall versions as well.
Want 'em? The pair I'm wearing above are actually from a past season, but I'm sure you can hunt them down on the web if you can't get them out of your mind. You can also browse the current season's compression collection here.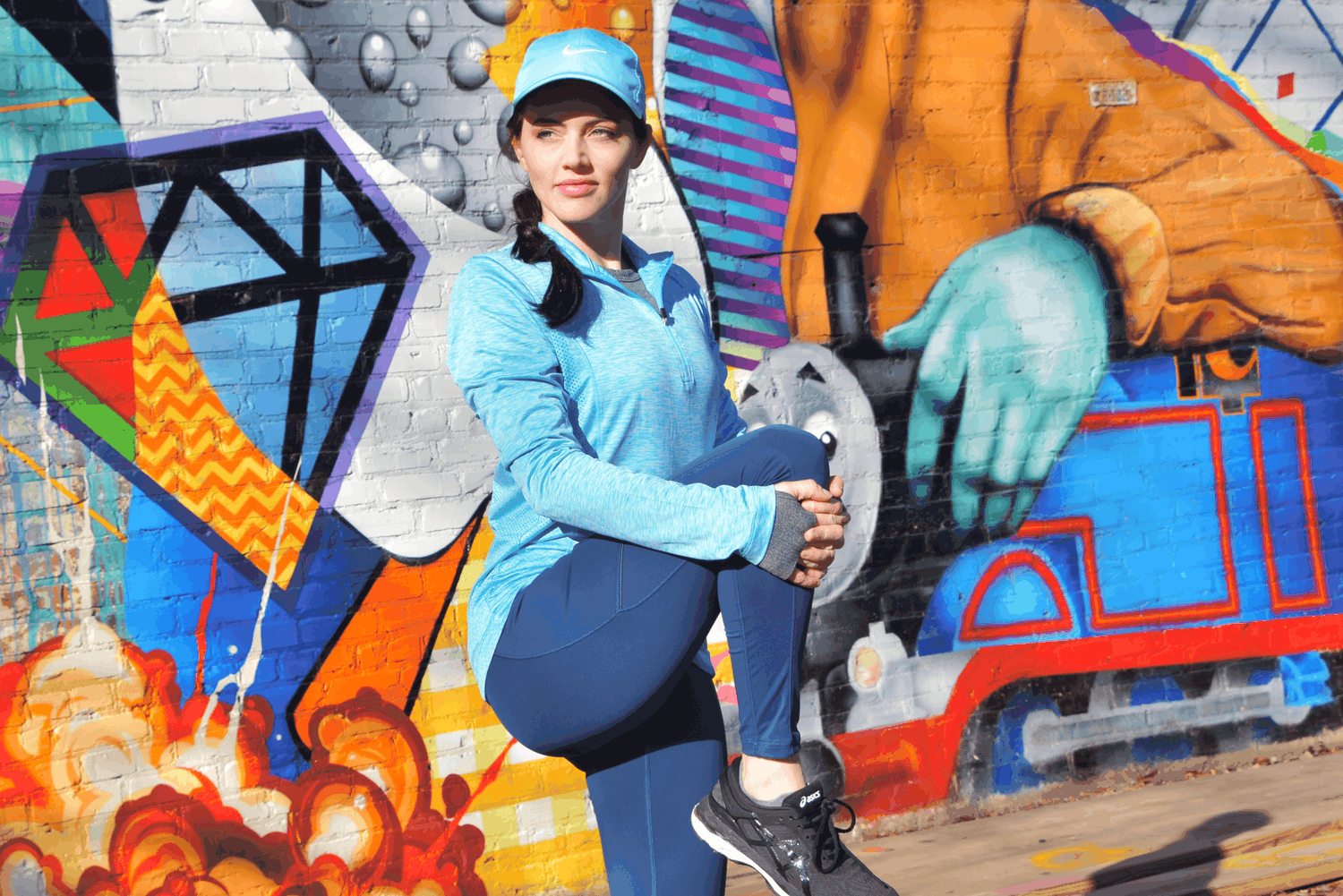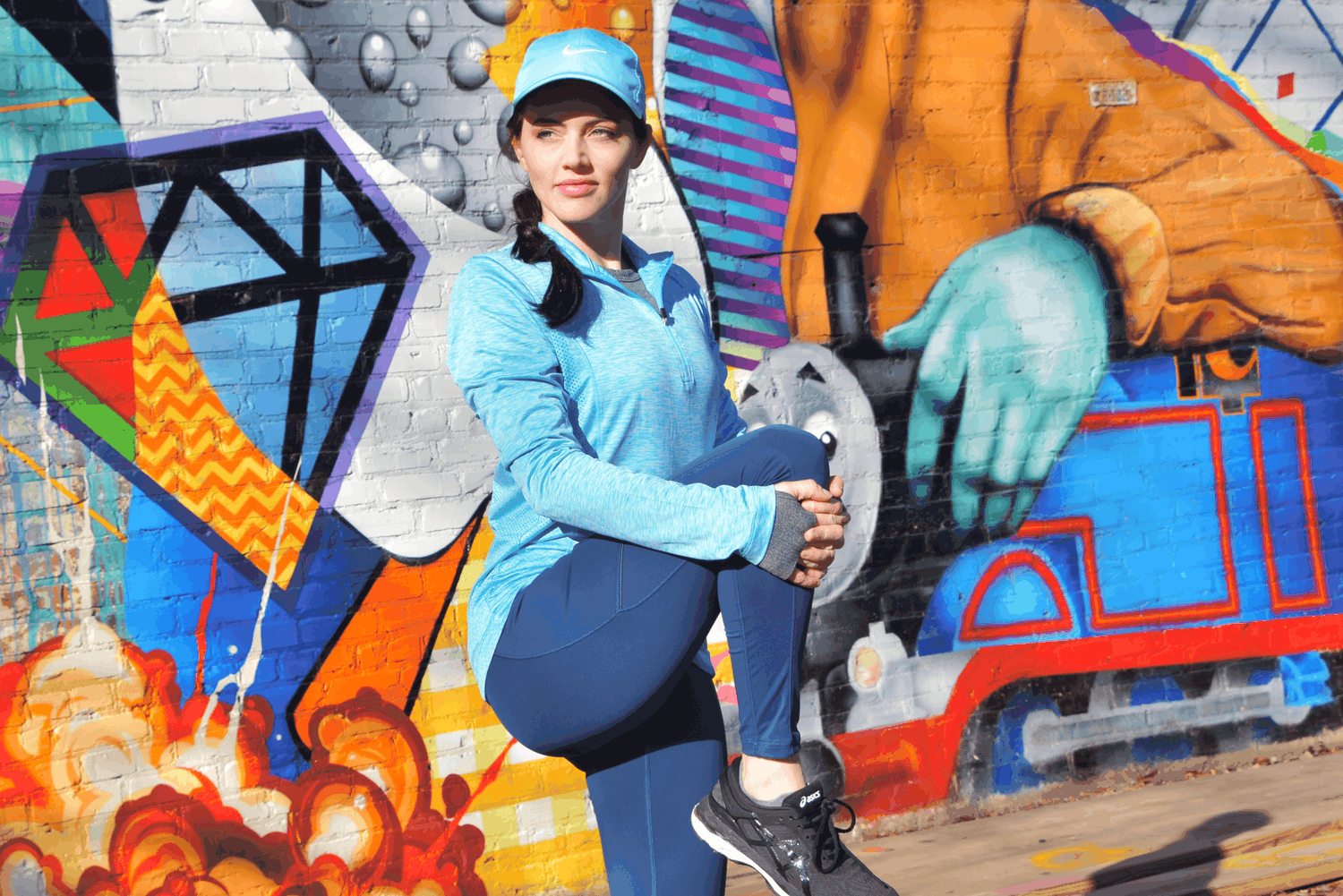 Lululemon Speed Up Tight w/ Warp Tech Fleece, $108
How's the fit? Let's just say I could wear these all week and never reach for another pair of pants (not that I've tried or anything… ). They truly fit like a second skin, without digging in uncomfortably and still hug you snuggly in all the right places. As far as fit, I like to go up one size, but for the most part, they are true to size.
Any super powers? The inside of the material is coated with Tech Fleece fabric, which does a stellar job of keeping your legs toasty. Also, this pant has plenty of pocket space, including a zippered pocket in the back, so you can store your cell, your keys, your gels, your chapstick, you name it.
Why I love them? This is my second pair I've purchased and even though the style has changed slightly from last year's, these leggings still hold the crown of my favorite running pant EVER. (And considering I have a gajillion in my closet, that's a pretty big deal.)
Sizes and colors? This game-changing tight comes in 5 different colors (black, navy, blue, green, burgundy), and ranges from size 2 to 12.
Want 'em? Snag 'em here.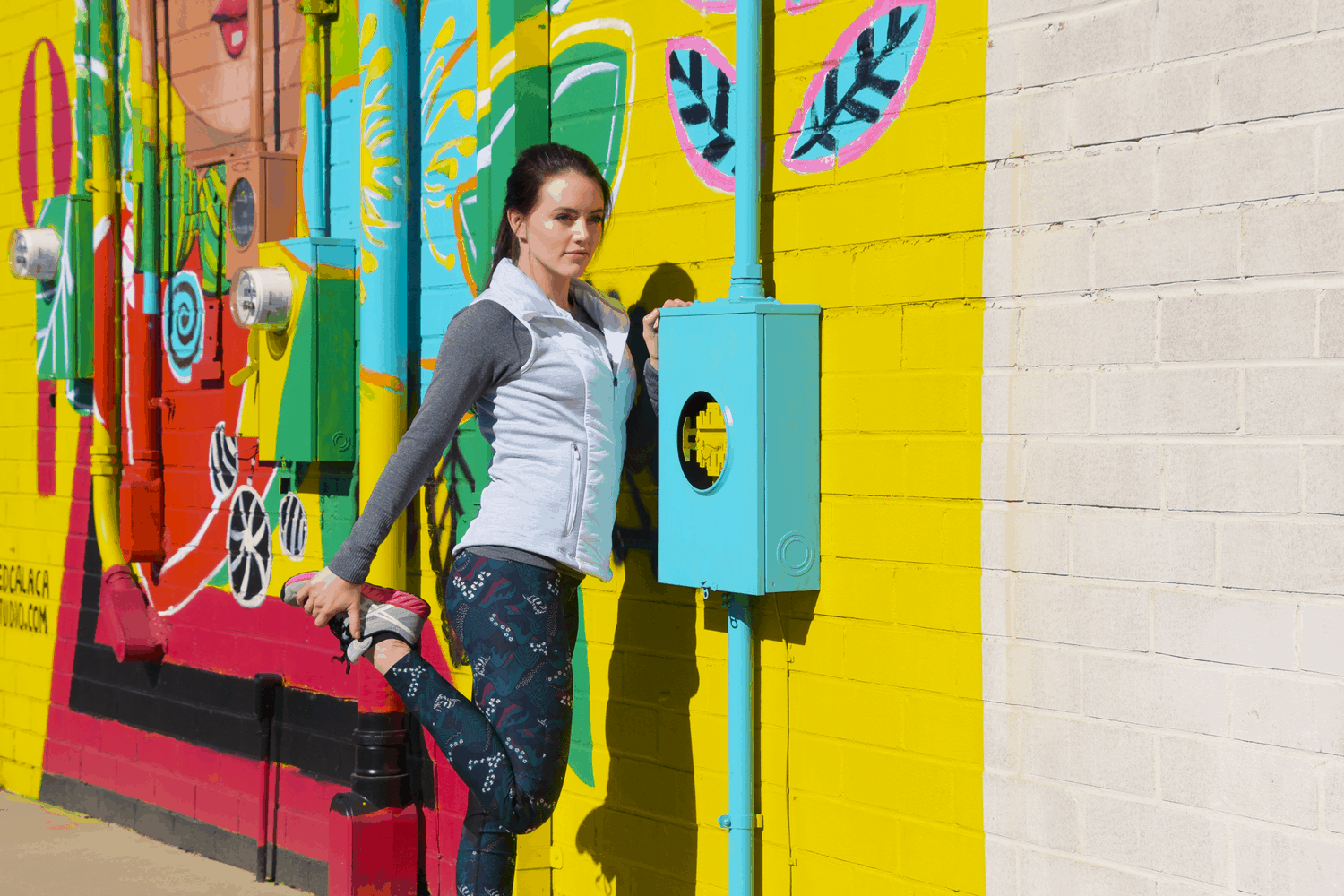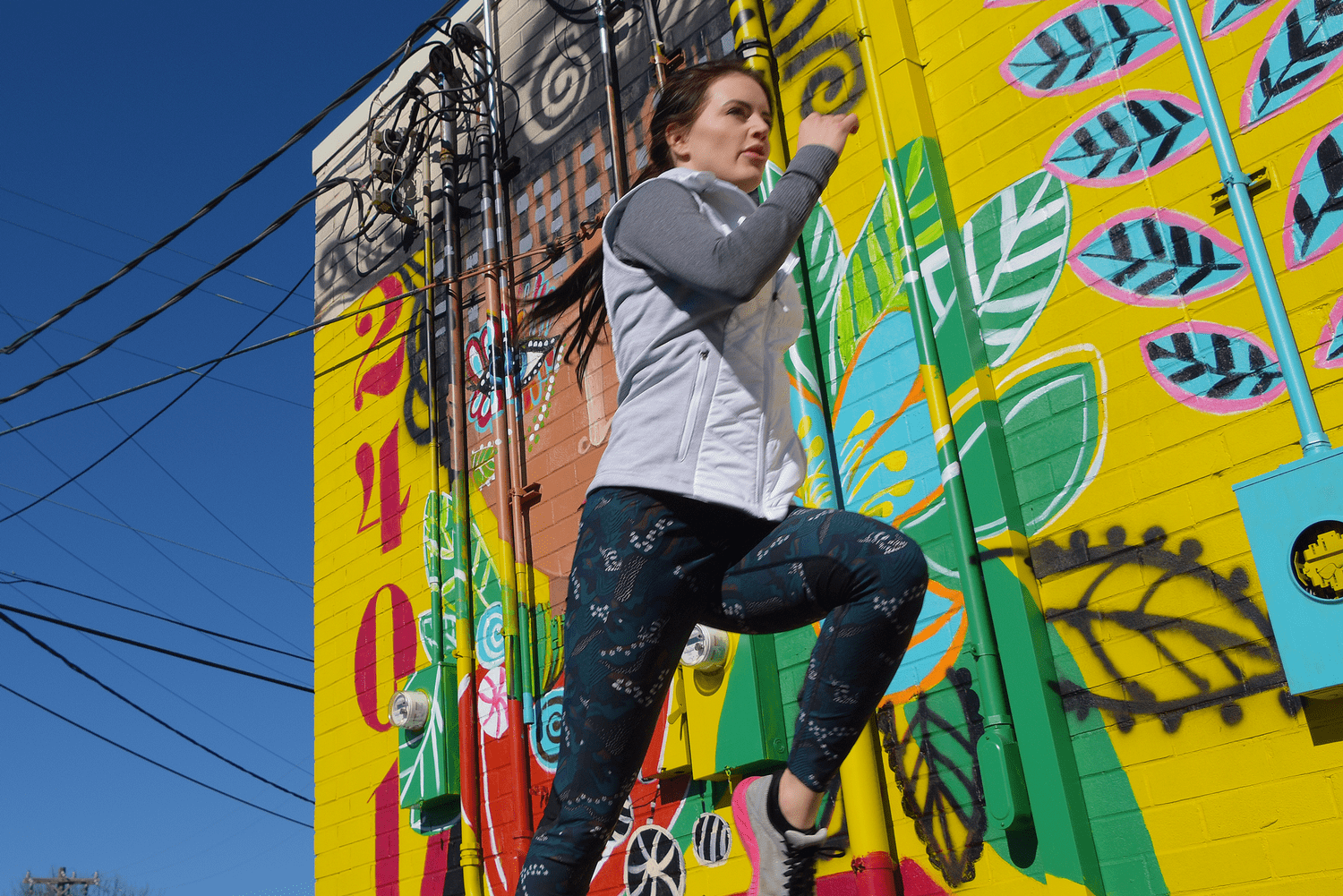 Sweaty Betty Zero Gravity Run Leggings, $130
How's the fit? In case you're not familiar, Sweaty Betty is essentially the British Athleta. So when I went to place my first order with them, I was a bit skeptical about how sizing would translate. Turns out the Brits know what they're doing because they fit harmoniously.
Any super powers? I gotta admit, I was initially drawn to these leggings because of the bold "BUM-SCULPTING" icon stamped across the picture on the website.    But after they journeyed across the Atlantic and onto my legs, I realized Ms. Betty wasn't bluffing. Made of an ultra-lightweight Italian fabric, these tights definitely know how to flatter my best assets.
Why I love them? Besides giving me a JLo trunk, I'm really just a sucker for the funky fresh asian print.
Sizes and colors? SB does a killer job of reinventing this legging each season, designing new eclectic prints, yet still keeping the classics like the little black legging. They come in UK sizes XXS-XL, which are pretty similar to US sizes.
Want 'em? Unfortunately this super fun Japanese print is sold out (heartbreaking, I know), but you can still get your legs in some other fun prints found here.