Last week, we went to First Wind Cycling and Fitness in South End for a 'Ride to the Fight' class. Ride to the Fight is a high-energy, cardio-filled class that is split between their traditional cycle class aka 'The Ride' and kickboxing.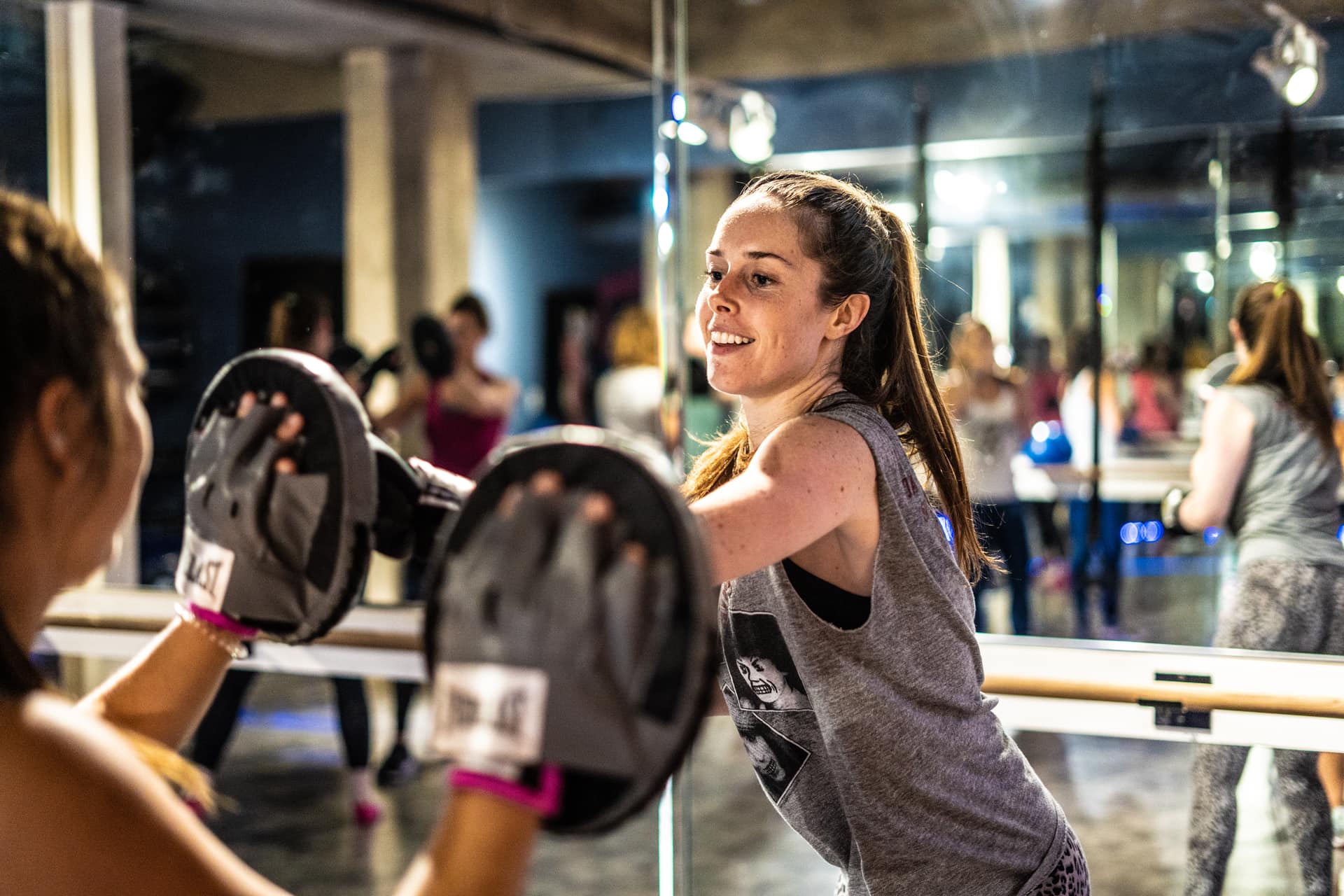 First Wind offers a number of classes including cycling, barre, yoga, circuit-training and cycling mash-ups. First Wind is for everybody. The have a number of classes to accommodate all levels of fitness.
First Wind is unlike any other cycling and fitness studio in Charlotte. The bikes themselves, known as Real-Ryders, tilt and lean from side to side as you ride to give you an authentic biking experience. Not only are you working your lower body, but you're also working your upper body and core in order to stabilize yourself on the bike.
First Wind Cycling & Fitness is a partner of SweatNET. SweatNET members receive exclusive drop in, class pack and membership discounts at First Wind. Not yet a member? Sign up here.