If you follow me on Instagram, you've probably noticed that I've been trying a number of new workouts. It's been 7 weeks since starting with my personal trainer and I believe it's truly been a catalyst in this process. I haven't worked out this frequently in my entire life! I have a ton of momentum right now and I'm honestly enjoying breaking out of my norm. It's easy to fall into a groove and feel like you're stuck on autopilot. What I've learned through joining new programs or having conversations with others in a new studio or class is this… Charlotte has SO much to offer in this department.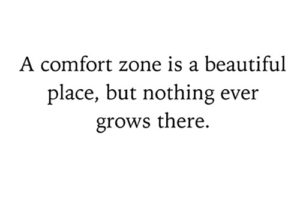 For instance, I recently joined SweatNET, which is a monthly membership for under $10. It offers discounted prices at local businesses, whether it be a yoga studio or a cafe – they have a list of participants and the membership benefits. They also have free classes for SweatNET members! Just in the next two weeks I'm signed up for an AIR yoga class and a bootcamp style class at Queen Park Social. I love being able to reach out to them for questions, recommendations, photos that they may have taken at the events or just seeing what Charlotte's ambassadors are up to. It's such an awesome idea for the community and I'm so happy that I decided to give it a try!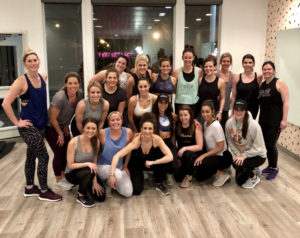 Another local business that I've been sweating with periodically is Fit Atelier. They're a local athleisure boutique that hosts classes with different trainers/teachers. I've been taking advantage of this (and using my SweatNET discount for 10% off ticket prices) by trying Hilliard Studio Method classes and West Kept Secret — which I LOVED. They have the schedule on their website and post on their Instagram when tickets go on sale. And you get to shop before/after your workout?! Count. Me. In.
There are two other workouts I tried for the first time this week. I saw Lewis Fitness on Instagram (@plew39) doing group training sessions and set up a time to check it out! (FYI a lot of personal trainers will let you do your first session with them for free) I think it's beneficial to feel out the vibe and see if it's something that's for you or not. Word of the wise, ask how long the session is. Ha! I normally do my 1 on 1 training sessions with Taylor for 30 minutes and Lewis Fitness has their group sessions for 1 hour. I went in thinking it was 30 minutes – guess they don't call him "crazy trainer dude" for nothin'! There were 3 other women in the session with me and I really liked being able to look over at them when I wanted to quit and see how they were pushing themselves – total motivator! We did partner work as well and it was a great way to keep pushing myself because I had someone else counting on me to get through it. Already scheduled my next session!
The second new class was Pure Barre (I won a free week via Instagram giveaway). But then when I logged on to schedule class I realized they offer your first week free to everyone! Amazing! Well, let's just say I've never felt so uncoordinated in my life LOL! Both teachers I had were very encouraging and understood it was my first week, coming over for assists to correct my form. I always appreciate that because I want to make sure I get what I came for. And HOLY SHAKE… They work some new muscle groups for sure. I don't know that I'll continue this class regularly, maybe throw it in here or there. That's the best part about stepping out of your comfort zone, you find out what works for you and what doesn't. No harm in trying!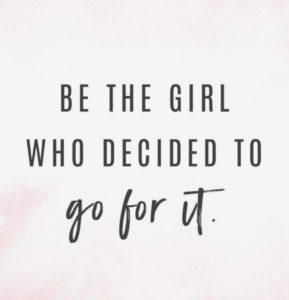 Some classes that are on my list to try in the near future are MADabolic and Chakti yoga. If you're apprehensive about trying a new class and can't find a workout buddy, reach out to me, I will 100% go with you! Accountability is key!
Not a SweatNET member yet? Sign up here!