Dance has always been a constant in my life. Both of my parents were professional dancers then teachers. The first five years of my life were spent in my mother's dance studio watching and trying to dance along with the "big girls" in between the typical childhood tantrums. It's hilarious to think I actually never said ballerina when people would ask, "What do you want to be when you grow up?" As a small child, I was certain if I got an agent I could get a job on Barney & Friends and get to play all day. Spoiler Alert: Never happened.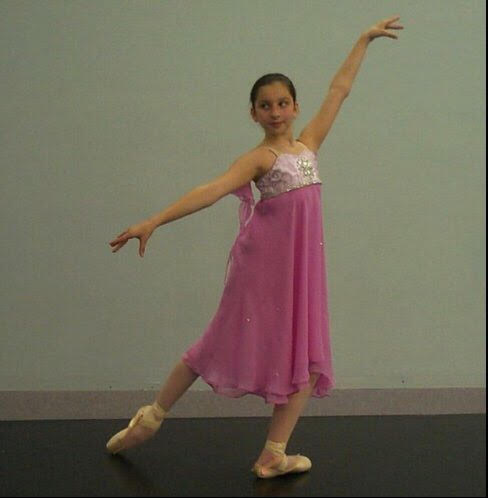 I began ballet lessons at a young age like most little girls. It's very rare I meet another woman that doesn't bring up they too did ballet as a kid! I danced from the time I was too young to even be in a creative movement class. When I was five my mom sold her dance studio and I started taking formal dance lessons again at age 7 at North Carolina Dance Theater (now Charlotte Ballet). I waited until I got to do my first year en pointe when I was 11 and quit. I exchanged my ballet shoes for character shoes and scripts and spent most days after school at Children's Theater of Charlotte, taking drama lessons and performing in musicals. I kept up dancing but instead of tendus and arabesques it was jazz squares and kick ball changes.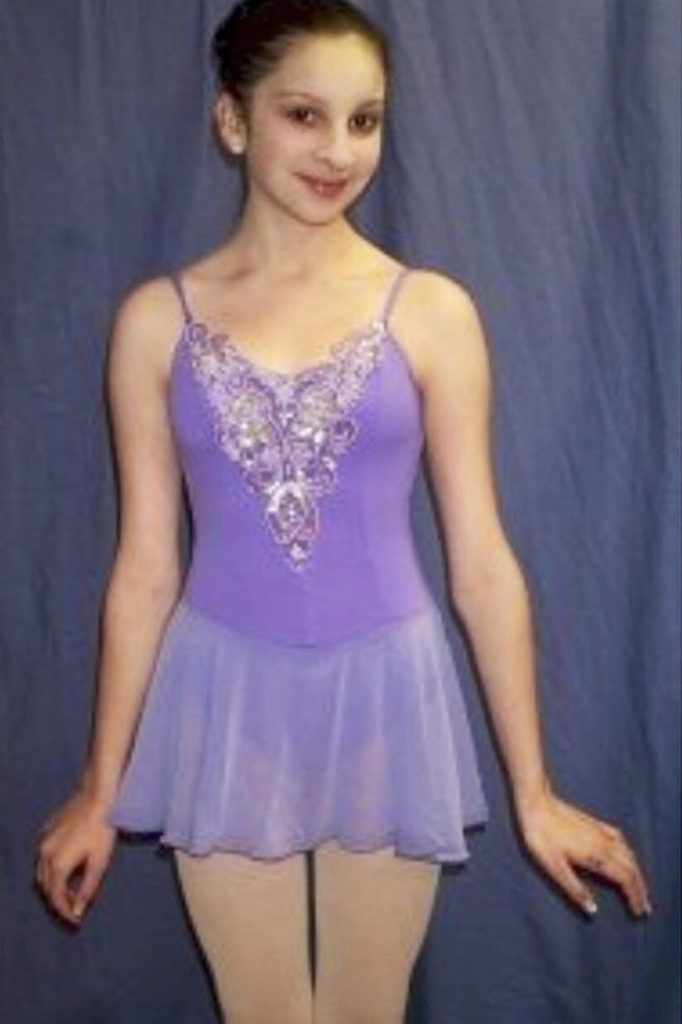 Fast forward to age 15, and I am back in dance classes at Charlotte Ballet. I realized I had been enjoying the dance numbers more than the rest of the musicals I was in every year. I started out going to the Open Adult beginner ballet classes 3 days a week at Charlotte Ballet. I had retained more than I thought I would from my childhood training but was of course lacking physical strength and technique consecutive years of training would have given me. Getting back into dance with the Open Division changed how I felt about ballet. When I was in musicals it was so easy and carefree and just fun to me compared to the tedious technicality of Ballet when I was younger. At 15, the Open Division with teacher Kati Hanlon-Mayo gave me everything my younger, immature and unfocused self couldn't get from the structure of most ballet classes. The classes were technical but whimsical and so dance-y! I didn't have to be the best in the room. I wanted to be my best. I was often one of the few under 18 in the room so I got some unusually individualized attention from a teacher that did an amazing job inspiring a room the way she demonstrated the steps before she even started explaining them. I think Charlotte Ballet's Adult Open Division is where I fell in love with Ballet for the first time.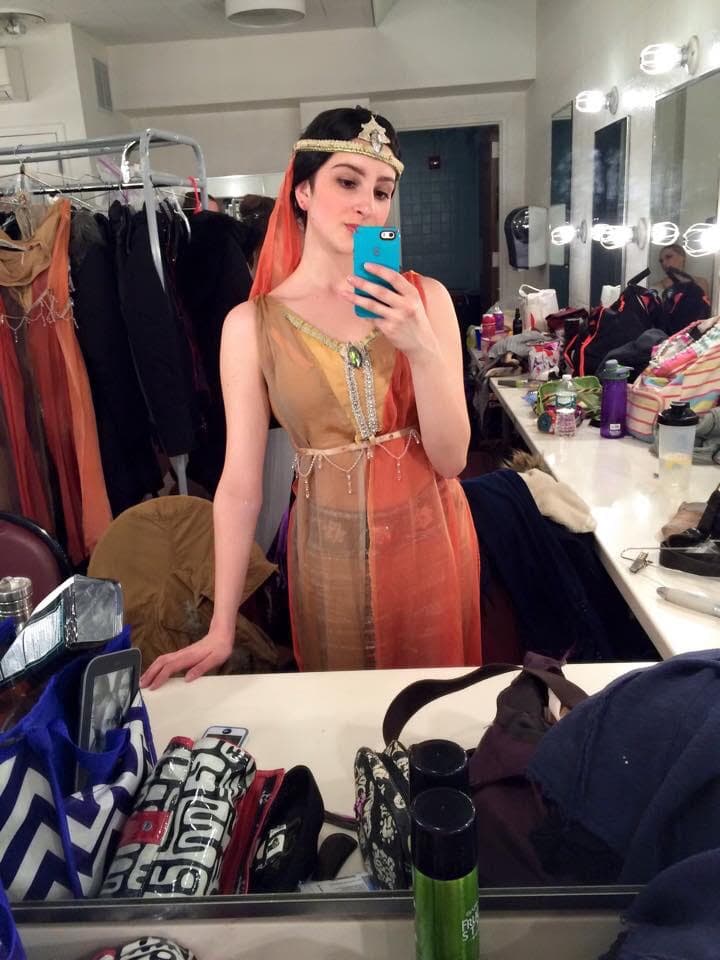 The rest of my dance training at Charlotte Ballet moved very fast. By December Kati suggested to my mom and I that I join Ballet 4 in January. Ballet 4 was the second highest level in the pre-professional academy and while I loved dancing and looked forward to it… I was afraid to try doing it more seriously. I felt certain I had missed important formative years in my training and I would embarrass myself. I have to say, starting Ballet 4 was the best thing I could have done. And I embarrassed myself a lot. It all felt very sink or swim! I was at an age where I needed to be able to do certain steps en pointe just to blend in with the class and not feel mortified (all I thought about at the time- blending in) let alone to be on a professional track.
A year and a half later, after auditioning and attending American Ballet Theater and Gelsey Kirkland Academy of Classical Ballet's (GKA) 2011 Summer Intensives, I was asked to join GKA's year round training program in New York City. When I moved to NYC at 17, I don't think I had any clue of what I really wanted other than to dance and that I loved the energy of NYC. Before I was invited to stay for the year, my love for dance had only been rekindled for just under 2 years. Never did I think I would get such amazing opportunities like working with teachers/former dancers from all over the world or to be coached one on one by Gelsey herself and performing such a wide variety of repertoire.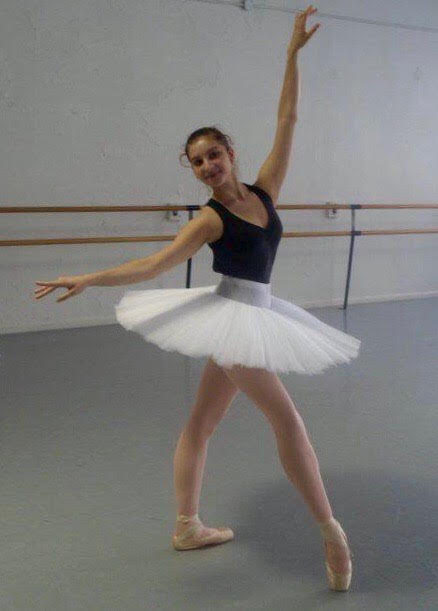 I spent four and a half years with GKA. Four and a half years of hilarious roommates, strict Russian instructors that would make you cry and stronger all in 1 day, eccentric but brilliant artistic directors, 4 bruised toenails, graduating high school early, 1 ACL replacement surgery, 4 months of rehab, my parents getting divorced, a strained hip flexor, a million jammed ankles, 100 physical therapist appointments and another ACL tear scare later and I was feeling very burnt out physically and mentally. I made the tough choice to come home to Charlotte, in Spring 2015 and regroup. I enrolled in school at CPCC to try and figure out what I might want to do next when I got into teaching dance.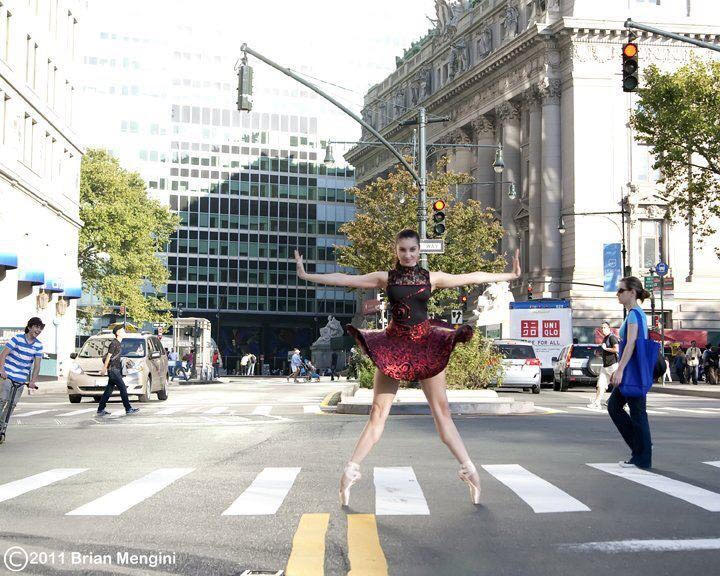 When I first got offered a teaching a job I silently thought to myself, "no way. I hateee kids!" It's 4 years later and not only do I now want kids of my own one day but I could not be more thankful for that first teaching job. It led me back to NYC to learn more at American Ballet Theater's National Training Curriculum for teachers and led to my return to Charlotte Ballet to teach for the Academy and for their Open Adult Division then, finally onto my latest project and passion, Ballet Fit Theory. I think coming back to dance in my teens after a break had me wanting to understand the break down of every step, how and why it was executed. I had no idea how exciting and rewarding it would feel watching students click with a step after talking through and demonstrating a movement. I can confidently and honestly say I never experienced quite as much joy as a dancer as I do now as an instructor.
Fitness began for me as a way to cross train and rehab my knee while training and performing but stayed with me. When I moved home before I began teaching and was back in the studio, working out was my new dancing. Exercise gave me the same rush of endorphins and sense of accomplishment dance had always given me. Whether it was a cardio dance class, pilates or lifting weights the act of moving my body was my latest form of dance. For me, one of my biggest frustrations as a dancer was feeling like I taught my physical therapists and trainers at the gym more about what muscles needed strengthening as a dancer, than they taught me. I worked with so many amazing and qualified PTs and CPTs but they were all used to training with football players, soccer players, and the average joe. While I may use my muscles, as do all athletes, when performing, as a dancer I used them in very different ways than other athletes. The range of motion and strength to control the flexibility of a dancer is completely different than that of a linebacker. Getting my personal trainer certification through the National Academy of Sports Medicine felt like my next step as a fitness and dance enthusiast. I am still eager to play with functional exercises and see how i can make them more relatable to what dancers do. There are so many ways to strengthen and improve balance in the human body through various exercises but it has become fun for me to take an exercise and give it a twist to be more relatable and supplemental for my students dancing. That's where Ballet Fit Theory was born.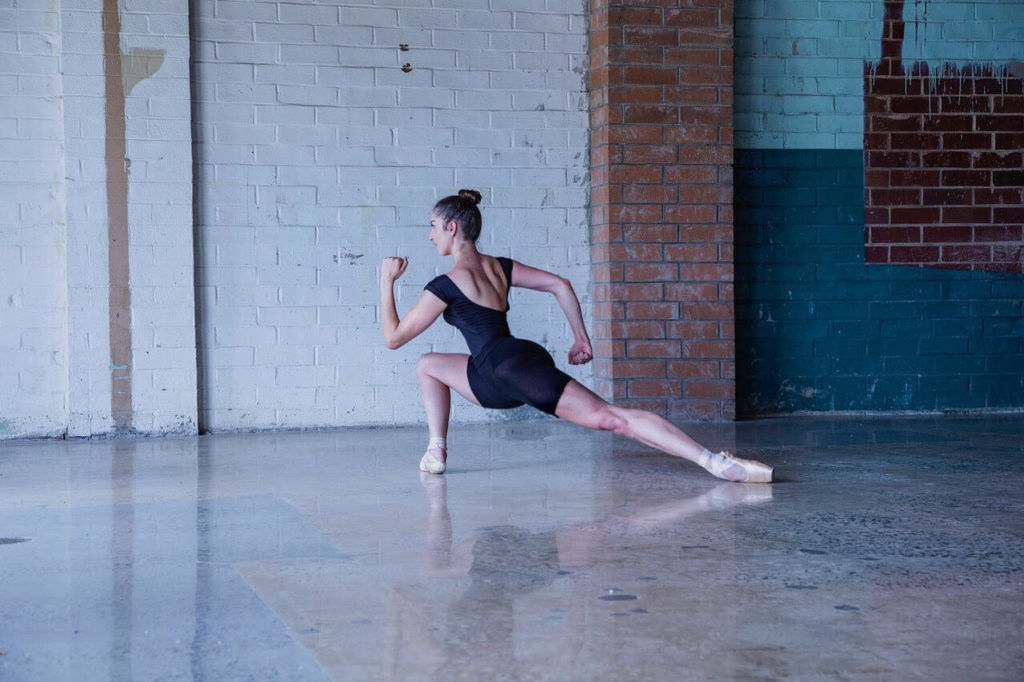 Enter, Brit Turner the owner Fit Atelier. Brit approached me when I was shopping around before one of their workout classes last summer asking if I had any interest in creating a new type of workout for Charlotte. The idea of developing my own style of workout had not really crossed my mind surprisingly, considering I already taught dance classes for children and adults and I was getting my personal trainer certification… Why not teach a fitness class? Brit believing in me, planted a seed that day and it took me two weeks of debating with myself to reach out and set up a meeting. Over avocado toast and lattes at Undercurrent Coffee, Ballet Fit Theory was born.
My main concern when creating a "Ballet inspired" workout was that people would mix it up with a barre class. While I love barre, and attend classes as often, I've always thought it silly people think of it as a ballerina's workout. Dancers use a barre in ballet class yes, but they are rarely pulsing in a position more a minute at a time or pulsing at all for that matter. In all the dance conditioning classes I took when I was training in NYC the focus was on muscle endurance, strength, balance/core stability and stamina. We wanted to create a workout class to give the lean, toned aesthetic of a dancer, and what better way to incorporate the cross training of an actual dancer? The trick was making a class that non dancers can follow along with to give them the lean lines, help improve their coordination, balance, core stability and help them torch calories in the process! Ballet Fit Theory combines ballet inspired cardio, targeted mat work, and strength training sequences designed to create long and lean muscles. Sequences of the class include intervals of high intensity, fat burning cardio interspersed with muscle sculpting technique conditioning to strengthen and tone targeted muscle groups. Newbies can expect to sweat! I encourage everyone to lose their fear of looking silly and GET silly, GET sassy, GET excited and GIVE their ALL when they come to move and sweat with me in class! Ballet Fit Theory is offered exclusively at Fit Atelier and I welcome all to come try it this March in our new space at the Design Center in Southend! Classes are currently in Fit Atelier's popup location on East Blvd, Tuesday's at 7:30am, and Wednesday's at 9:30am and 6:30pm.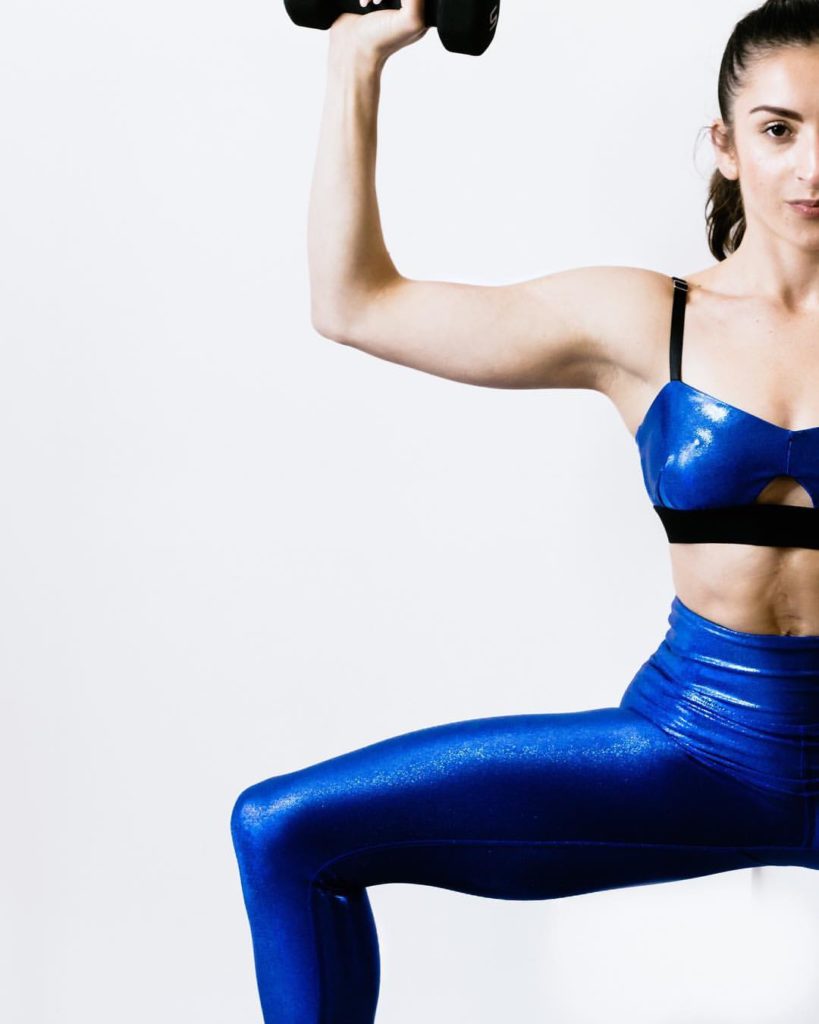 I remember my mom telling me when I was leaving GKA that the discipline and lessons my dance training gave me would inform and influence every aspect of my life from business to parenthood and beyond. I am definitely now understanding what she meant. You never know where life will take you and when it will come back around full circle. I definitely never thought I would be back sweating in the studio 6 days a week (but on the other side of things) when I moved back to Charlotte 4 years ago but I am so happy I am. I guess you can take the girl out of the ballet, but you can't take the ballet out of the girl!