It's me again!  It has been way too long since my last post.  I had coffee with two good friends this week who inspired me to pull out the old laptop and get things together.  That said, I also felt obliged to post given that I am now three months out from the birth of my third child AND I have officially competed in two races since having her.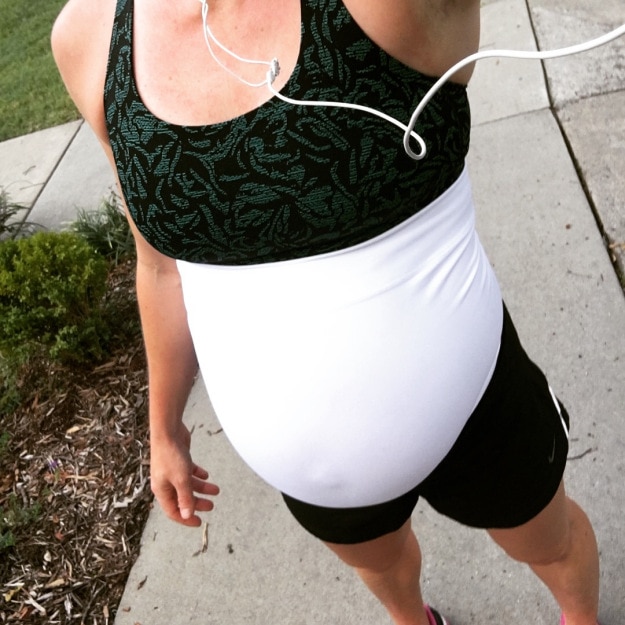 If you followed my blog through pregnancy number three, you know that I kept up with my fitness for the full forty weeks.  While the events leading up to my delivery didn't necessarily go as planned (they never do), my delivery was short and sweet.  For that, I am thankful.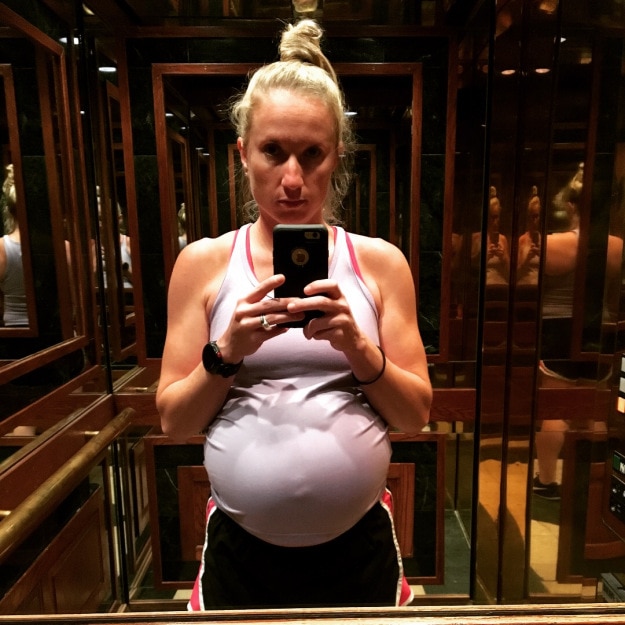 And for that, I want to share some of my thoughts on postpartum fitness after the birth of my third daughter.  You don't have to agree, but you should consider (and remember these are just my thoughts).
Trying to hit a number on a scale as a goal to getting back to your pre-pregnancy self is annoying.  I will be straight up with you.  I am still not back at my pre-pregnancy weight, and I don't care.  I actually find the posts about losing weight really annoying.  See thought number two.
Pre-pregnancy functionality should be your first goal.  If you lose a bunch of weight, but your core is torn to shreds and your back hurts doing daily activities, does it even matter?
Take the pressure off yourself.  Social media has made it impossible for us to not compare ourselves against other people in how quick we can get back to our old selves.  In the grand scheme of things an extra month of two means NOTHING!  Just like when you feel like your pregnancy is taking forever, once it's over, it seems like it flew by.
You will learn more each pregnancy.  Gosh, I wish I could go back and talk to myself as a teenager, college student, first time mom.  Hindsight is 20/20.  No one will ever be able to explain that feeling to you until you have been there yourself.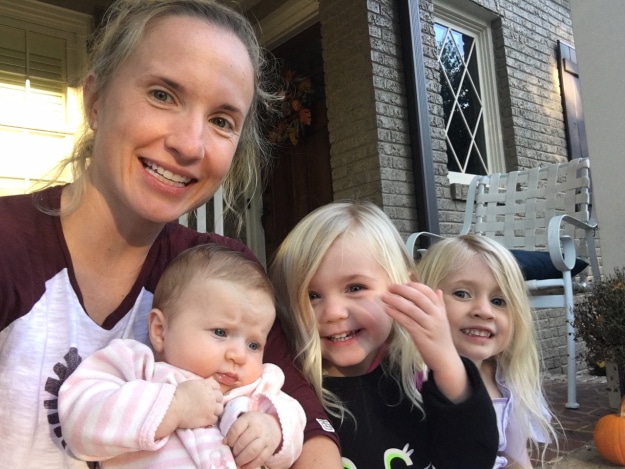 If I'm going to throw all of these thoughts at you, I feel I need to give you some explanations as to how I reached them.  Let's start with my journey following the birth of my third daughter.  As confident as I might seem, I suffer from what I want to call "mom anxiety".  Ever since I had children, I fear the worst for myself.  I don't want anything to happen to me because I am afraid of what I would miss out on if I weren't around.  Let me be clear, this anxiety doesn't consume me, but I tend to be proactive rather than reactive when it comes to taking care of my personal health.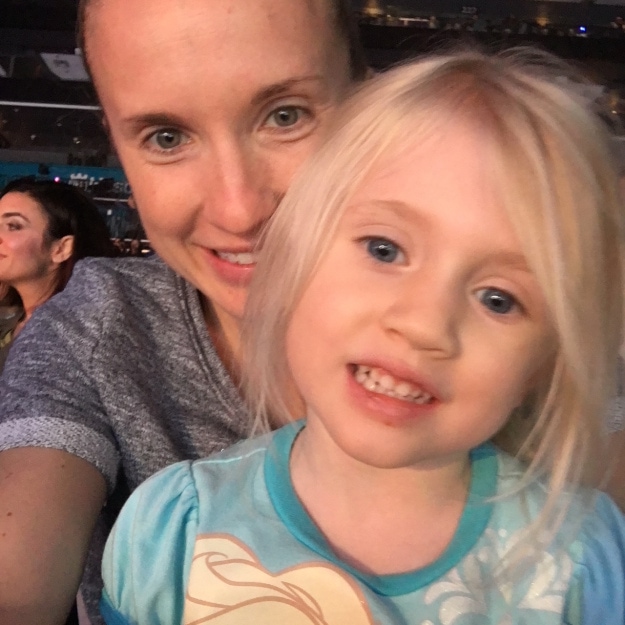 That said, after my third pregnancy, I vowed to ease back into activity and really focus on  rebuilding my pelvic floor and core before going full blown anaerobic.  After four to five weeks of not doing much, I got on the phone with my doctor and explained my concerns to which she responded that as a result of my non complicated labor and deliveries, I was free to do whatever I wanted.  Even though the advice was coming from my doctor, I took it with a grain of salt.  Mom anxiety.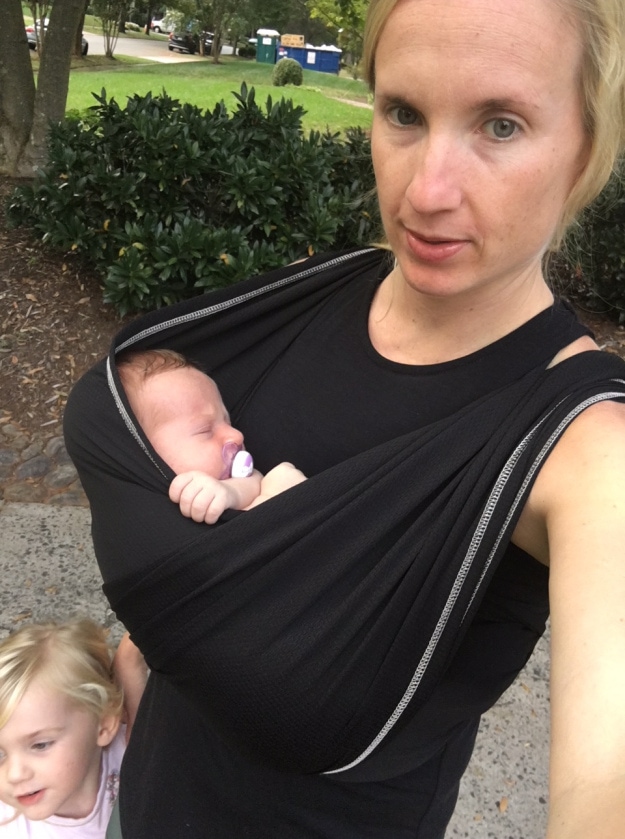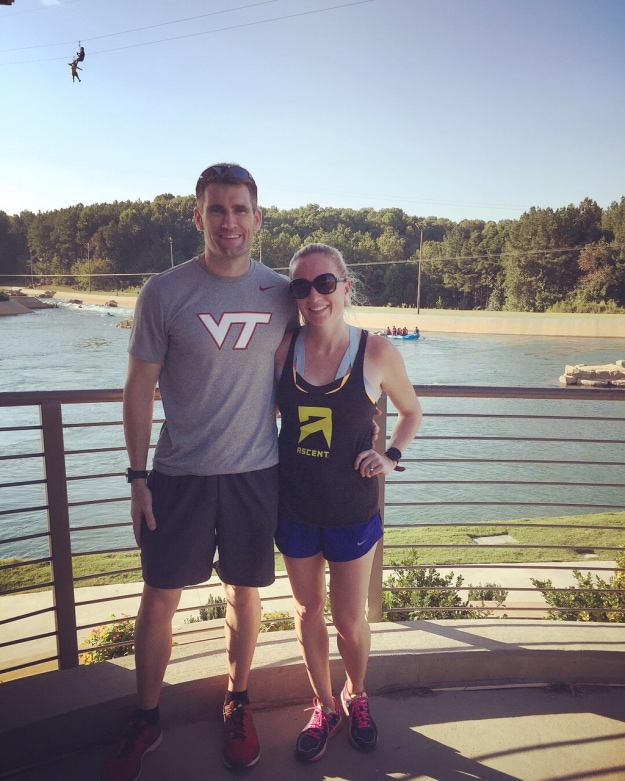 Each day I did a little more and on days that I didn't feel right, I didn't do anything.  I really had no goals for the rest of the year, as the most important thing to me was being an active part of my growing family's lives.  Anything else was just an added bonus.  Surprisingly (yet not surprisingly), my body responded well to my transition back into training. I began to reset benchmarks to refresh my training for my postpartum fitness levels (i.e. I ran a mile time trial, I put myself on the torqboard at Flywheel, and I reassessed max pull-ups and other body weight exercises).  Let me be clear, my fitness is not comparable to anyone but myself.  Prior to getting pregnant, I had competed at Spartan Race World Championships and I was able to maintain many of my obstacle course racing workouts throughout.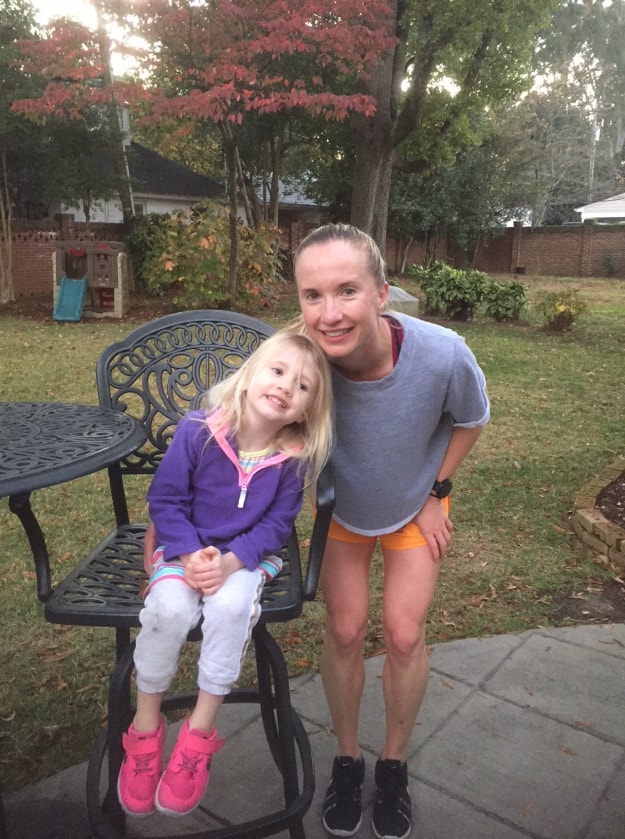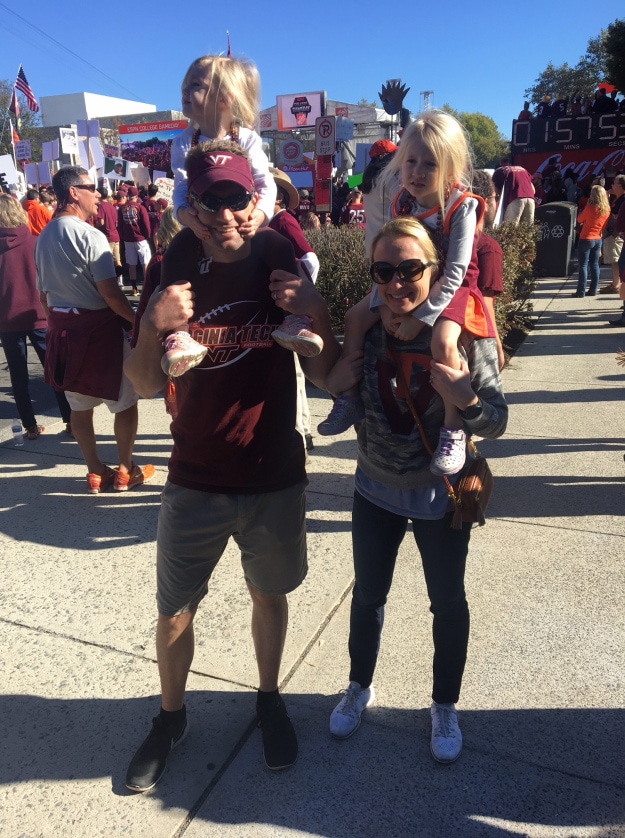 We had a lot on our plate and maintaining a regular exercise program, while also finding time to myself (I mean all by myself) was a serious need to keep me sane.  We traveled to Virginia when my youngest was just a few weeks old.  We also took our kids on their first flight of 2017 for a family vacation to Naples, FL.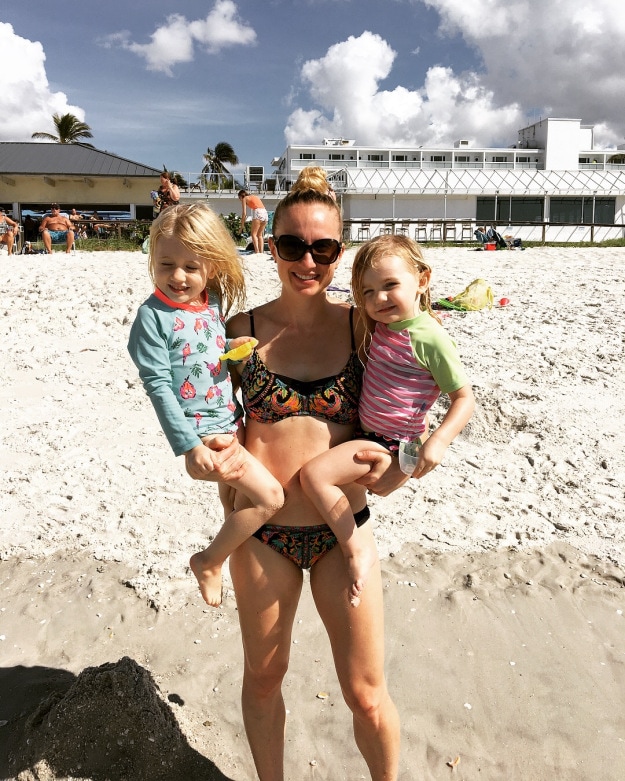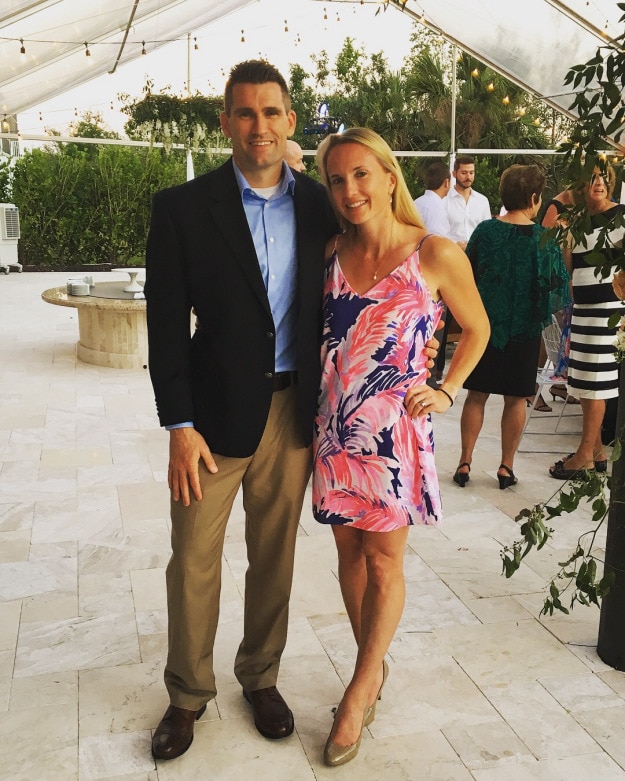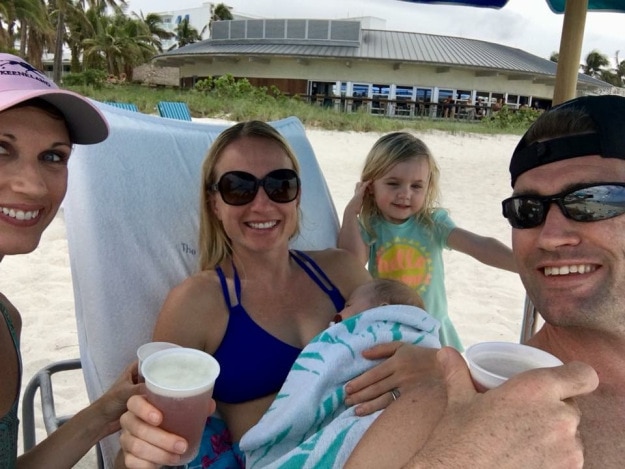 These are the things we live for.  We love spending time together.  We love family.  We love being busy.  For some reason in all this hoopla, I decided to sign up for a Spartan Race and continue a family tradition of running the local Turkey Trot on Thanksgiving.  With my most laid back approach to a race, baby weight still to lose and a few hours a sleep at night, I managed to compete at as a high level as I did pre-pregnancy.
8th place overall in the Carolinas Spartan Race Sprint (my first top ten finish EVER in a Spartan Race)
8k Turkey Trot – 36:22 (7:19/mile) – 2016 time 7:09/mile, 2015 time 7:21/mile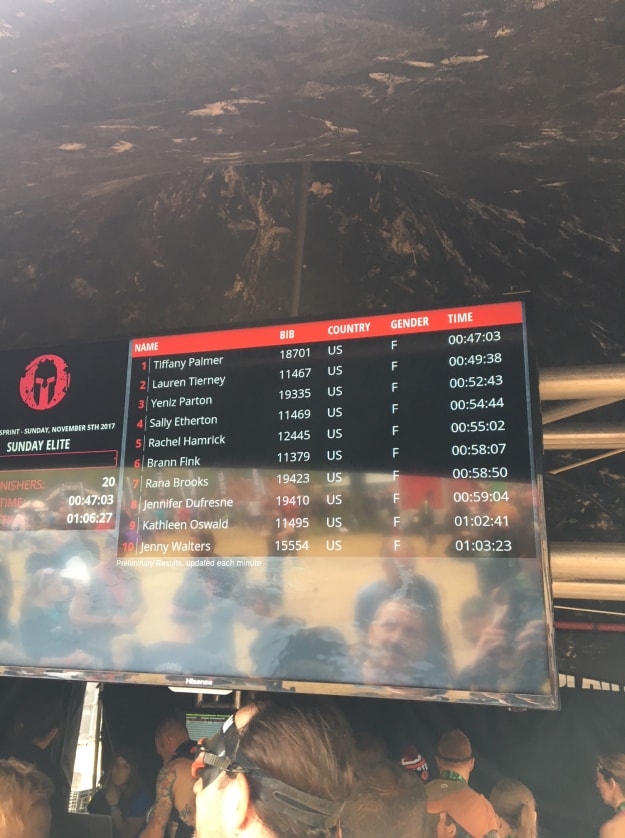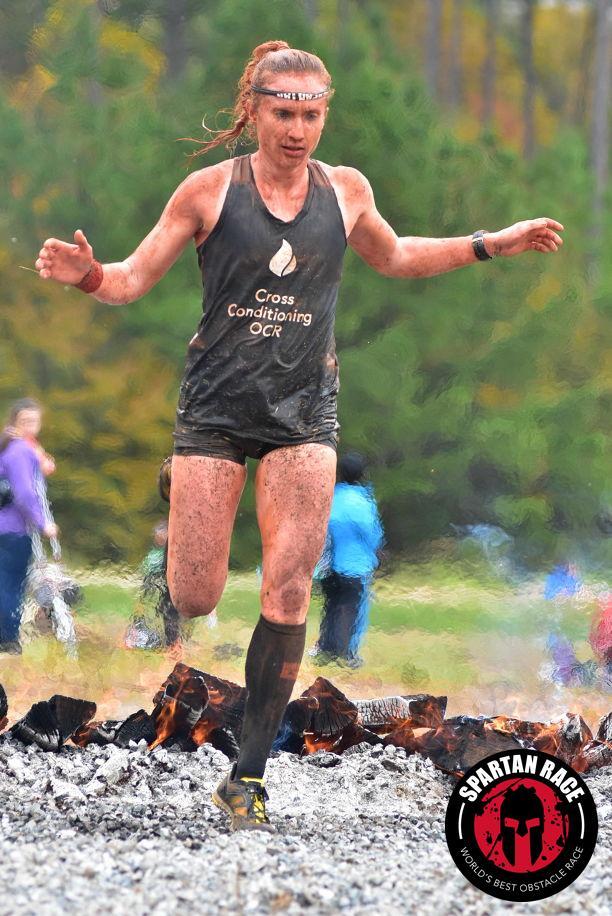 It was through all of this madness, that I truly realized that the human body is an absolutely incredible machine that should never be subjected to a number on a machine.  It should never be compared to another.  Everyone's circumstance is different and if you are functional, proud and just plain happy you get it.  Everyone's postpartum journey is their own.  I think I have finally found a way to own mine, and I can only feel such gratitude that I have the ability to share my thoughts with others.  Please feel free to reach out with comments or questions.