If you're reading this right now, chances are you'd describe yourself in at least one—if not more—of the following ways: active, athletic, fit, healthy, strong, flexible…I could go on. Maybe you've been this way for as long as you can remember; you know, since that first time your mom took you to soccer practice wearing a two-tone, reversible jersey—so long that it was basically a dress. Maybe you found your way to a gym, yoga studio, park, or pool more recently as a way to get moving, chase after new goals, and make new friends.
Regardless of where you are in your fitness journey, have you ever thought about what your life might be like if these activities simply weren't an option? I don't mean because you're too busy, too tired, too intimidated, or too full of excuses. I mean if you physically couldn't—not because you're temporarily sidelined by an injury, but because your body isn't capable.
It's honestly a tough scenario to imagine. The days I hit snooze on my alarm at 5 a.m. are ones I often beat myself up for later because I sacrificed my time to work out. It's pretty easy to fall into the trap of saying, "I HAVE to work out today," especially when it's something that's just another part of your daily routine, or maybe even your job.
There are other times though, when I'm able to stop and reflect on how lucky I am that I GET to exercise. June 16th will be one of those times. As part of Burn Boot Camp's third annual nationwide campaign, "Be Their Muscle," Burn Boot Camp Elizabeth is partnering with Lenny Boy Brewing to host a charity workout in support of the Muscular Dystrophy Association.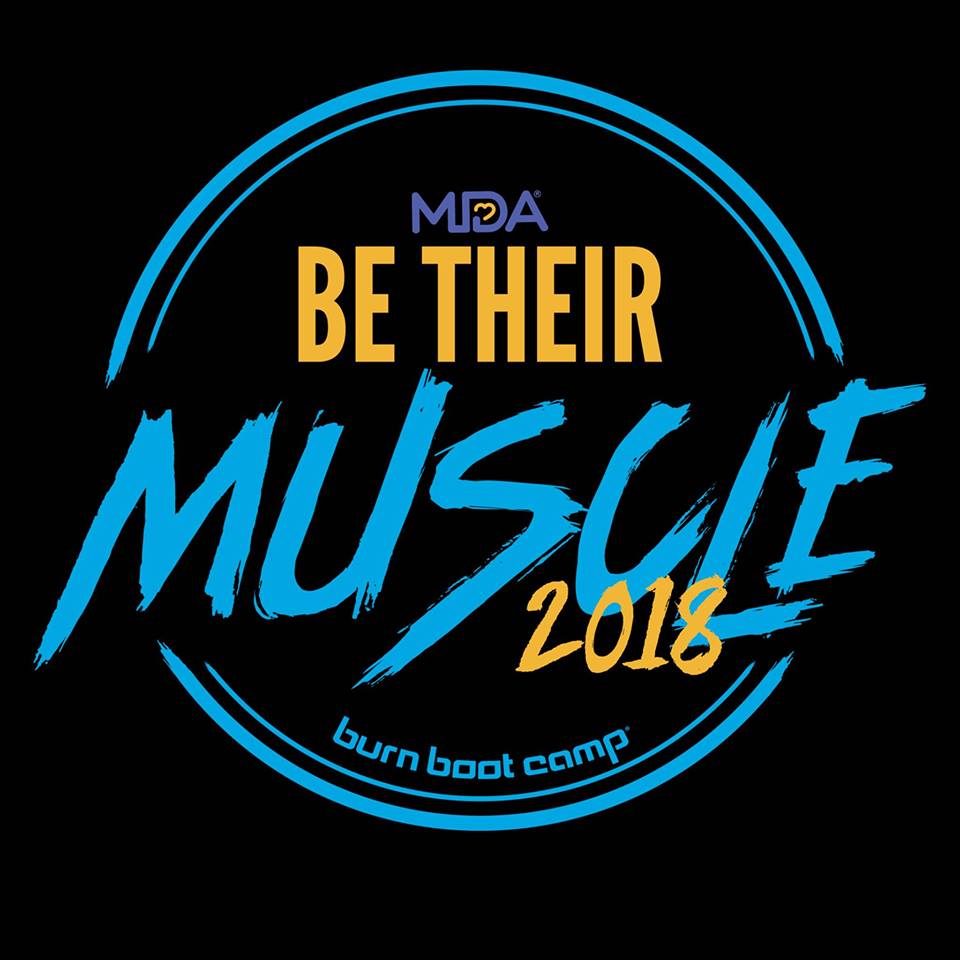 All proceeds raised from "Be Their Muscle" will directly benefit MDA's Summer Camp, a place where children with muscular dystrophy and related illnesses can participate in physical activities they never thought possible.
MD is caused by a lack of genetic information the body needs to build and fuel healthy muscles. MD affects the muscles to varying degrees, but causes them to gradually weaken. Sufferers may become unable to sit upright, walk, or breathe easily—all things that most of us don't think twice about while exercising or going about our days.
At MDA summer camp, children with MD are able to go horseback riding, zip lining, and swimming—and at no cost, thanks to generous donations through fundraisers like "Be Their Muscle."
The Burn Elizabeth "Be Their Muscle" event kicks off at 8:30 a.m. at Lenny Boy Brewing on June 16th, starting with a workout around 8:45 a.m.
Round out the 45-minute sweat session with healthy breakfast options from one of Charlotte's top food trucks, followed by a silent auction. Community vendors will also be joining in on the fun with merchandise, samples, and raffles. Tickets for the event are $20 and will go directly to the Muscular Dystrophy Association—get yours here!*
Show up and sweat it out with us in support of those who need our strength.
*Please note you must purchase a ticket to participate in this event.