If you are familiar with the Charlotte fitness scene, then more likely than not, you've heard about F45 Training and the splash that they are making not only in the Charlotte area, but the world. This Australia-based fitness program is known for their 45-minute interval training that truly kicks your butt and promises to get you into shape. Each class has a different, funky name that doesn't really provide much insight into what the class is going to look like, but you can be assured that it will be a killer workout. (1st Pro-Tip: Each class is named to describe the layout of the room!) I recently joined in on their Panther's class, which took place on a Tuesday, so I knew that it would have a resistance-focus due to their schedule design.


Classes Offered:
Functional High-Intensity Cardio, Resistance, and Hybrid classes
Monday, Wednesday, Friday: Cardio
Tuesday, Thursday, Sunday: Resistance
Saturday: Hybrid


Skill Level:
Beginner-Advanced


Class Size:
25+


Duration:
45 minutes


Equipment Needed / Attire:
Any clothing you feel comfortable sweating in
Sneakers
A water bottle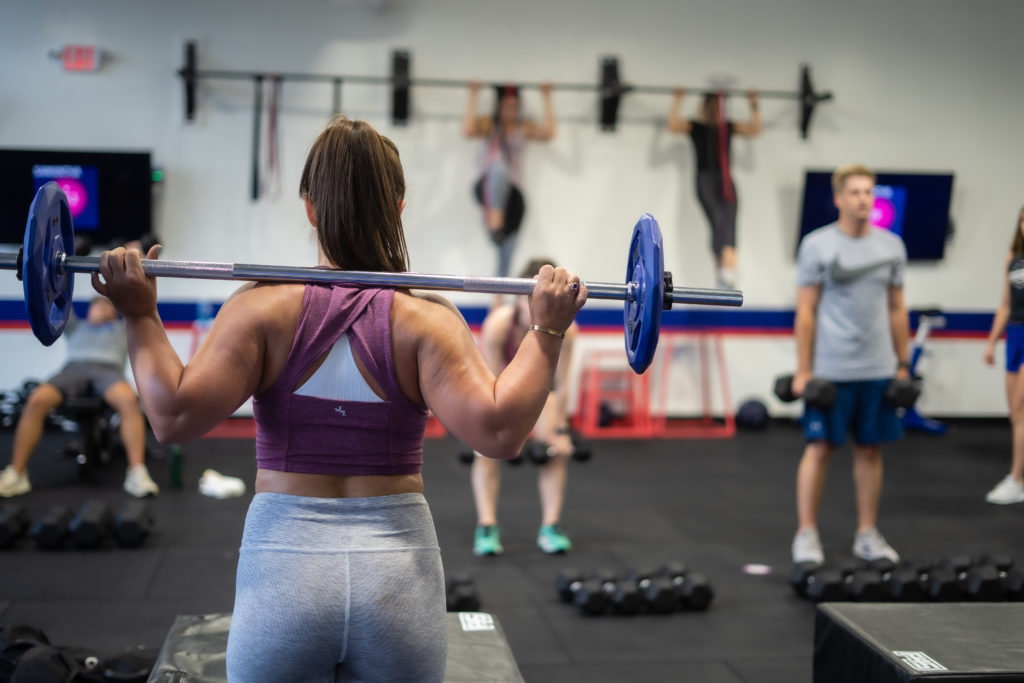 The F45 Midtown location is located in the same building as the former Joe and Nosh (we will miss you!) and the newer addition, Capishe, and is a large space in the front of the building with windows facing E. Morehead. When you walk into the gym, you'll be greeted by one of the always welcoming, and friendly trainers, check-in with them on an IPad, and then place your personal belongings away in the wall full of cubby-holes. (2nd Pro-Tip: Make sure to grab a towel! You'll need it).


Each class starts out with a quick walk-through from the trainers, of the stations and movements that will be performed throughout the class. You may not think you need to pay attention here, because these moves are also displayed on the three screens at the front of the room, but trust me, pay attention. Correct form is not something that can be portrayed by a pre-recorded, 10-second loop, plus this is where you'll get some modification options. This brief demonstration is then followed up by a simple, yet functional 5-minute warm-up, displayed on the front screens. During this warm-up, the trainers will come around and assign everyone a number for the station that they will head to at the end of the warm-up. (3rd Pro-Tip: Hold this number on your fingers for the duration of the warm-up, or repeat this number seven times over, so you don't forget it because sometimes it's hard to do jump squats and remember the number 12).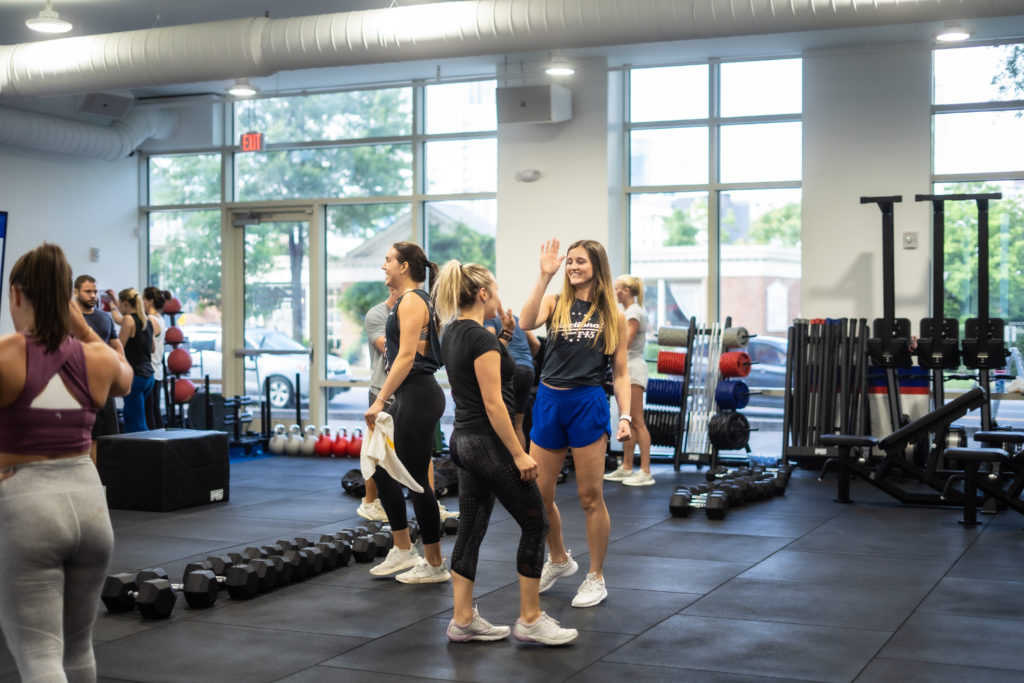 Panthers was quite the butt-kicking and the 35-second on, 20-second off, model that it followed may sound generous, but you'll truly need it. The class was filled with all of the fun equipment  you love to hate in any gym. We worked with stationary bikes, sleds, kettlebells, sandbags, TRX bands, boxes, weighted bars, and weight plates. At each station, we completed 4 rounds, following the aforementioned 35-second on, 20-second off model. I'm here to tell you that the first round goes down smooth, but by the 4th, you're really hurting. Not to mention, you still have 24 more stations to go! (4th Pro-tip: At each round, lift heavy first and then pyramid down to help you not burn out as quickly). While there were no breaks throughout this class, besides the 20 seconds given between each round, we didn't have to return to a station after we completed all 4 rounds, which was truly the biggest relief. Sleds at any point in time are evil. Necessary, but evil. 


At the end of the class, we all came together for a much needed group stretch and looked at each other in triumph for completing the class. I am not kidding when I say I walked around for the rest of the night feeling like I had a six-pack of abs and beautiful biceps, because both my core and arms were both worked so thoroughly. F45 is a place that will create this confidence and make you want to come back for more every day, even if you're still sore from the previous one.


If you have more questions, call them here: (704) 900-8012
Check out their space: 500 E Morehead St Suite 145, Charlotte, NC 28202
If you're a SweatNET member you can get a $21 Drop In, Regularly $27. Plus, first-timers can get their first week for free! Check out all the deals here.