by Allison Wood MS RD at Nourished Routes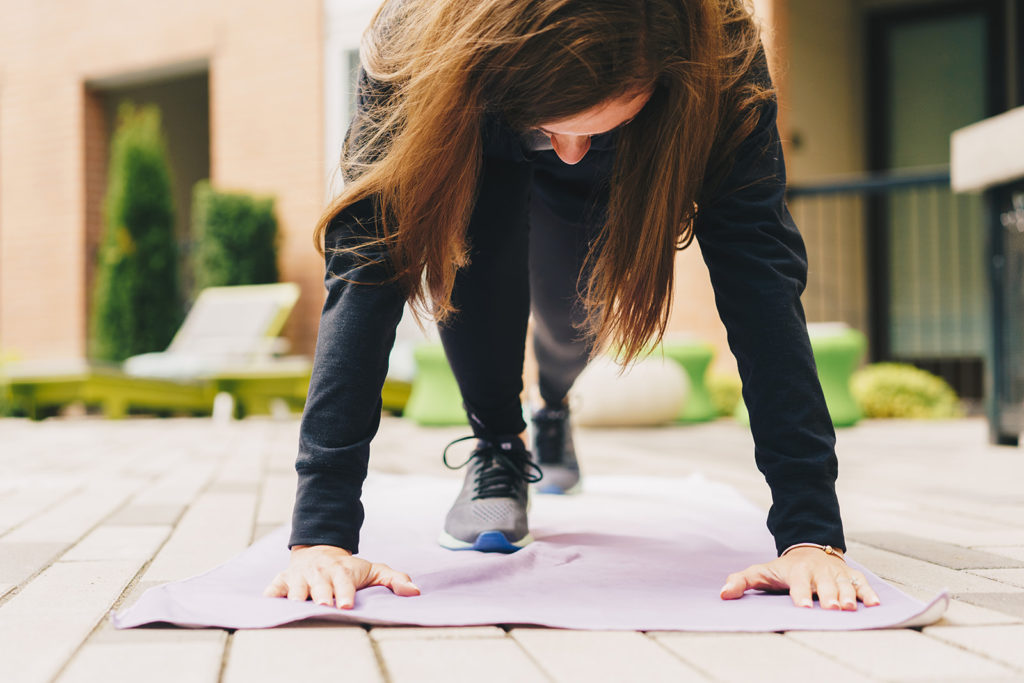 As we all know, Nashville can be HOT. Staying active in hot weather isn't easy for most people, as heat and humidity can make it difficult to get outside and moving. You don't have to put your workout routine and goals on the back burner just because it feels too hot to exercise. Try some of our ideas below to stay active and consistent with your health and wellness goals this summer. As two Northerners who aren't used to this humidity, we are even constantly trying to adapt some of these practices ourselves, as well as teach them to our clients!
Get a "wet" workout in:Try water activities, swimming, or a new activity such as canoeing or kayaking. 
Stretch outside in the early AM or PM: Soak up some rays while working on your flexibility. 
Check out a new workout class or gym:The Greater Nashville Area has an abundance of gyms and workout classes to offer. Take an air-conditioned class indoors by yourself or with a friend, you may find that you'll enjoy it so much that you want to go back for more! Many gyms offer your first class for free, or you can check out SweatNet'savailable discounts and events.
End your day with a walk:Go for a walk when the sun is low and temperatures aren't scorching. It will not only increase your daily steps, it has been shown to decrease stress and anxiety by increasing mindfulness!
Workout in your own home:YouTube and many health and wellness apps on your phone offer at-home workout videos and routines.
As a reminder, hydration is crucial, especially when physically active and during the summertime heat! You should aim for at least 64 fl oz of water per day.
Nourished Routes aims to enrich your lifestyle with useful experience and education. When it comes to providing nutrition therapy, we believe in a whole foods approach, 100% transparency with our clients, and applying evidenced-based information. Our Registered Dietitians create individualized nutrition and activity plans that are personalized to your lifestyle and needs. Some of our nutrition services include: nutrition counseling, meal prep, corporate wellness lectures, and much more. Check out our website at www.nourishedroutes.com for more information.