I've recently switched over from a paleo diet to counting macros, simply because I was getting bored of my diet and needed something new so I would stop stuffing my face with gummy bears every night. Not that there's anything wrong with gummy bears, but I needed to be better about what food sources I was putting into my body for better performance in my workouts. For those of you who don't know what "counting macros" means, refer to this article.
If you are interested in counting macros, I highly suggest reaching out to one of our SweatNET Ambassadors, Finley Funsten (Sports Nutritionist) or Matt Dengler (Registered Dietician) whom we recently did a podcast with discussing nutrition – HIGHLY suggest taking a listen. After I got my macros calculated from a reputable source (aka Finley), I downloaded the MyFitnessPal app so that I could input my macro goals and keep track of my meals and their macronutrient breakdown each day.
Eating at home is relatively easy, especially if you invest in a food scale, however it can be a lot more difficult to calculate your macros when you you are eating out. Luckily, I'm here to share with you several places where you can go out for breakfast, lunch or dinner, without sacrificing your goals.
Project LeanNation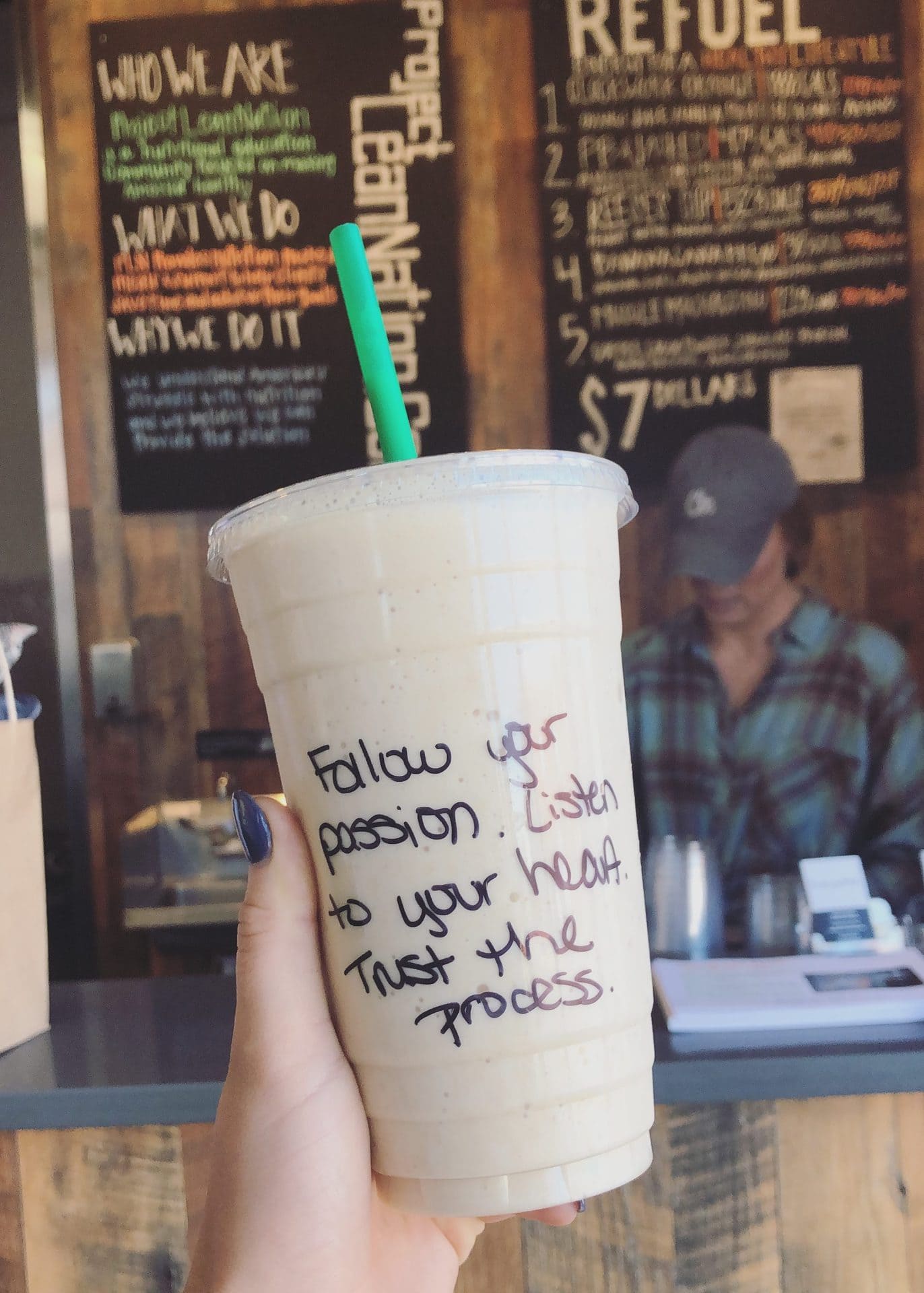 PLN is great because they actually have the macro breakdown on both their meals and their shakes. You can walk in, grab a meal or shake to go, or you can pre-order and pick up your meals for the week! The best part? Motivational messages on your smoothies to get you through the day. My go to — the PB&J smoothie with my SFH vanilla protein and sub PB Fit for Peanut Butter (lower fat for optimal post workout recovery). SweatNET members also receive $10 off their first box at PLN!
CAVA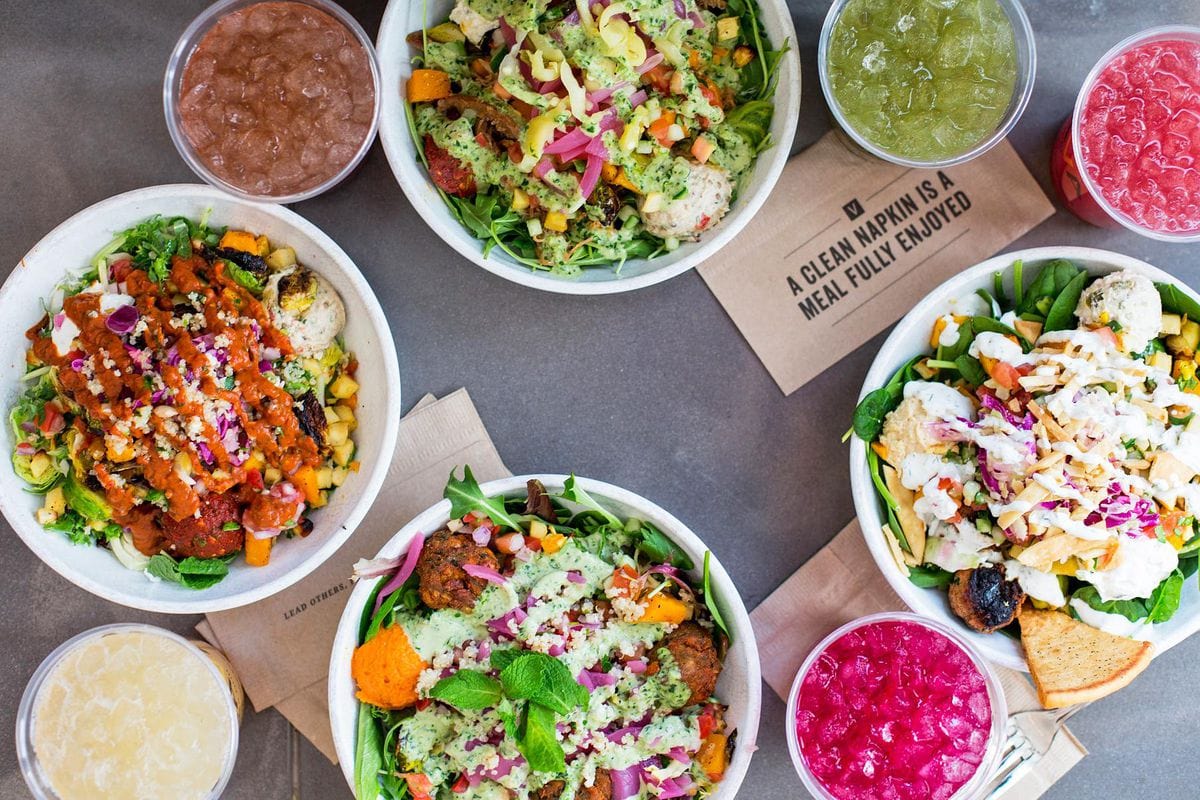 CAVA just opened a new location in Park Rd Shopping Center which I'm SUPER excited about! They also have a location in the University Area as well as Birkdale. If you're looking for something tasty, you can order your food for pickup from CAVA and it will show you the nutrition AND macro information! Or you can simply use this nutritional calculator and it will list out the macronutrient breakdown for you – how cool is that?!
Chop & Chisel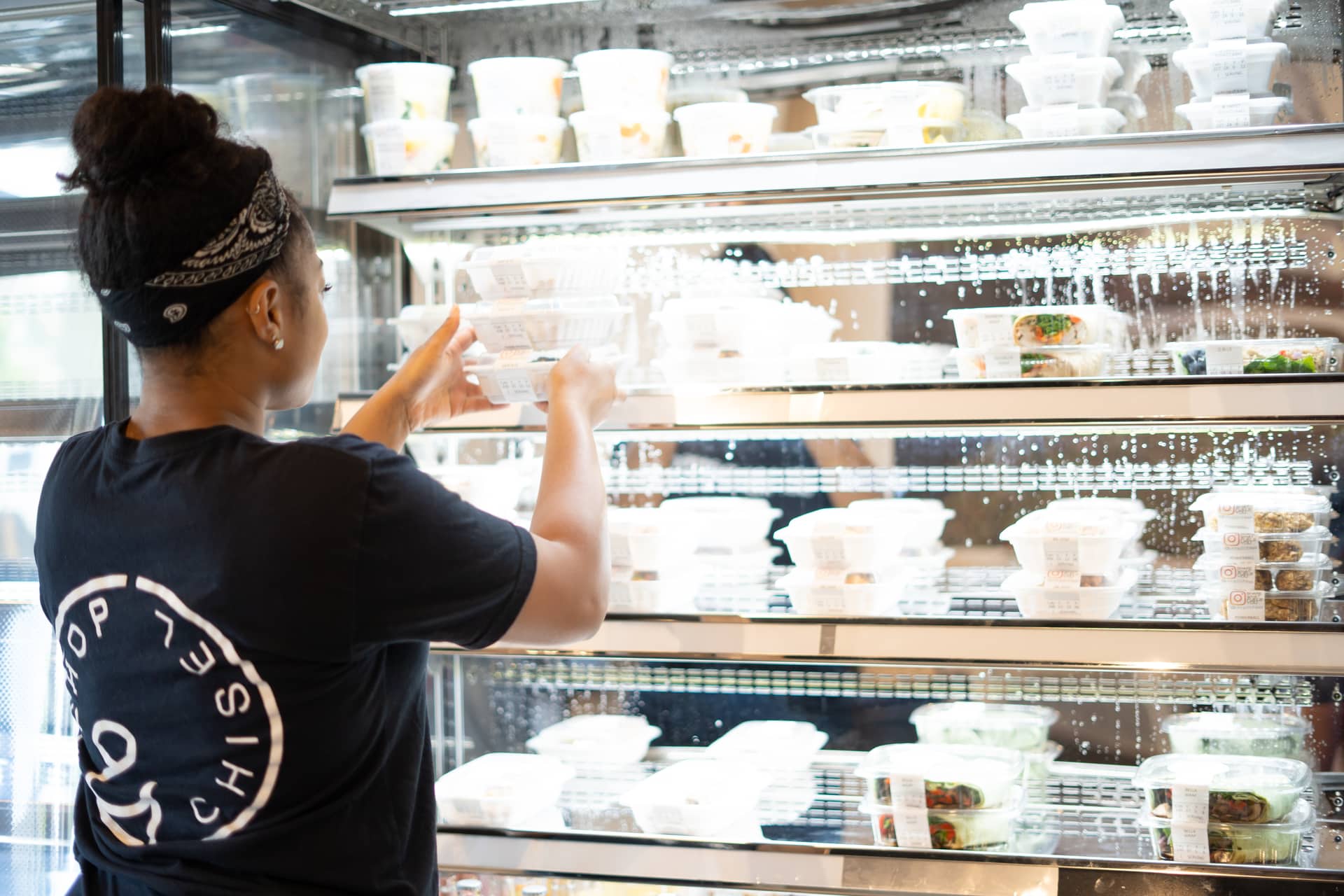 If you're looking for a gourmet meal but don't have the time to make one yourself, look no further. You can visit their grab and go cafes in Concord and Camp North End or have your meals delivered directly to your door! They list all of the macronutrients on their containers and you can choose the meals you want for the week yourself on their website! Check them out here. SweatNET members receive 15% off!
Get Fit Foods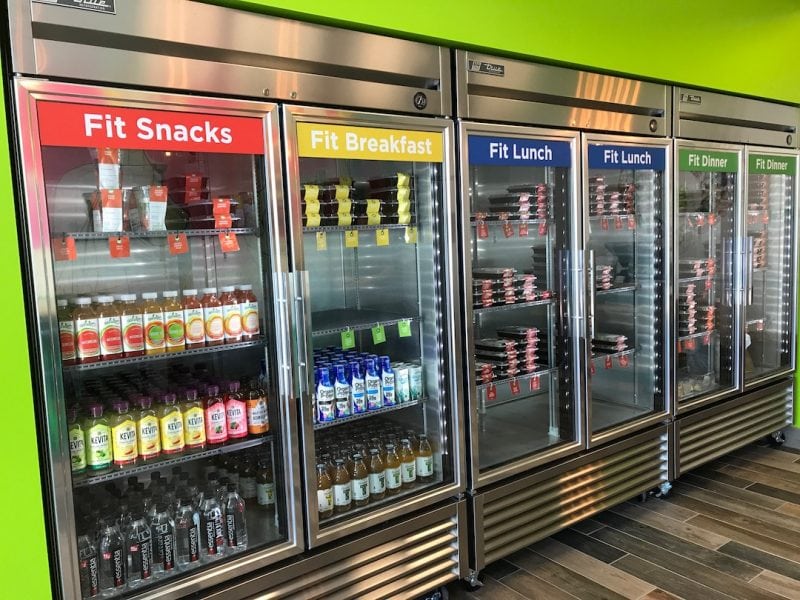 Another place I love to pop into to simply grab meals and go is Get Fit Foods! They have all of their meals in a fridge so all you have to do is walk in grab a meal, pay and go! All of the macros are listed on the label so you can grab a meal that fits into your macros that day. They have a microwave in store if you want to sit and eat it there as well!  SweatNET members receive 10% off meals! Check out the menu here.
Persuasian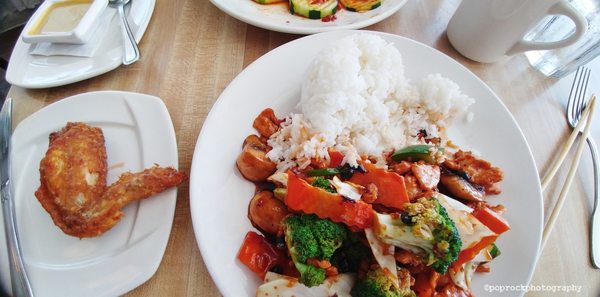 You can find me at Persuasian or getting it to go at least once a week. I always get the chicken or shrimp (sometimes chicken & shrimp) steamers with brown rice. It's not on the menu so, you're welcome ;). There are no secret ingredients in the steamers which is always the best when it comes to calculating macros — what you see if what you get. The dish is huge so I typically can only eat about 3/4 of the rice, 3/4 of the veggies and all the protein which equates to roughly 50C/10F/31P — a GREAT post workout meal. Usually I get this to go and add my own coconut aminos on top.
Lincoln's Haberdashery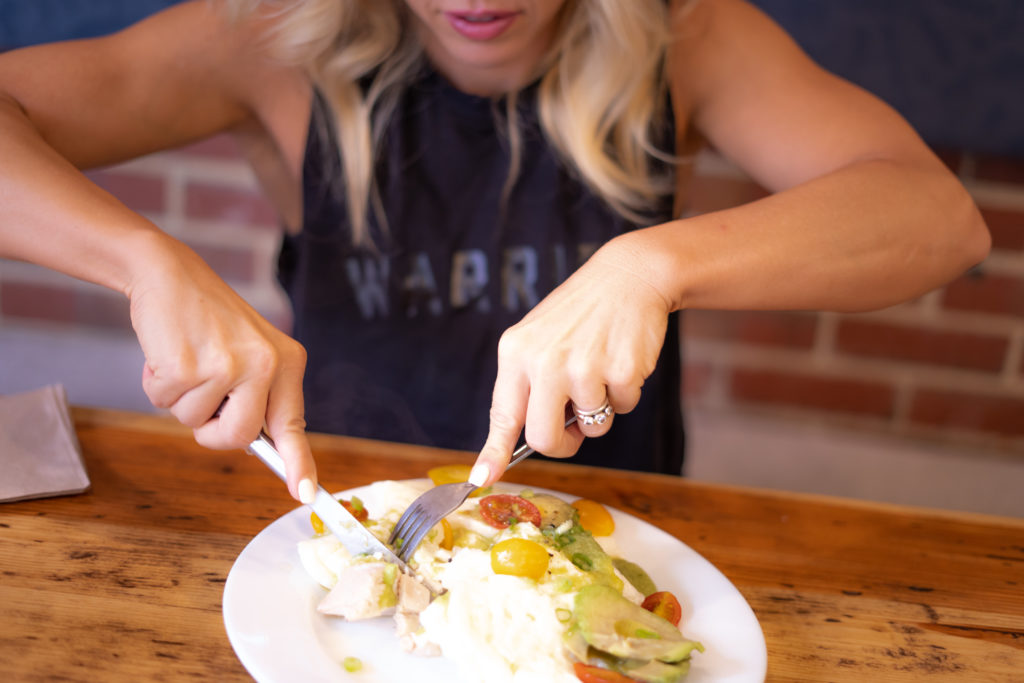 For those who think Lincoln's only serves bread and delicious pastries, think again. Lincoln's has several healthy items on their menu which I order religiously: The Came Together and Ham & Taters (at least that's what I started calling it. Really it's just the side of ham and side of potatoes on one plate). The Came Together is roughly 16C/28F/67P — great for days when you're low on protein! The Ham & Taters comes out to roughly 29C/19F/15P.
Verde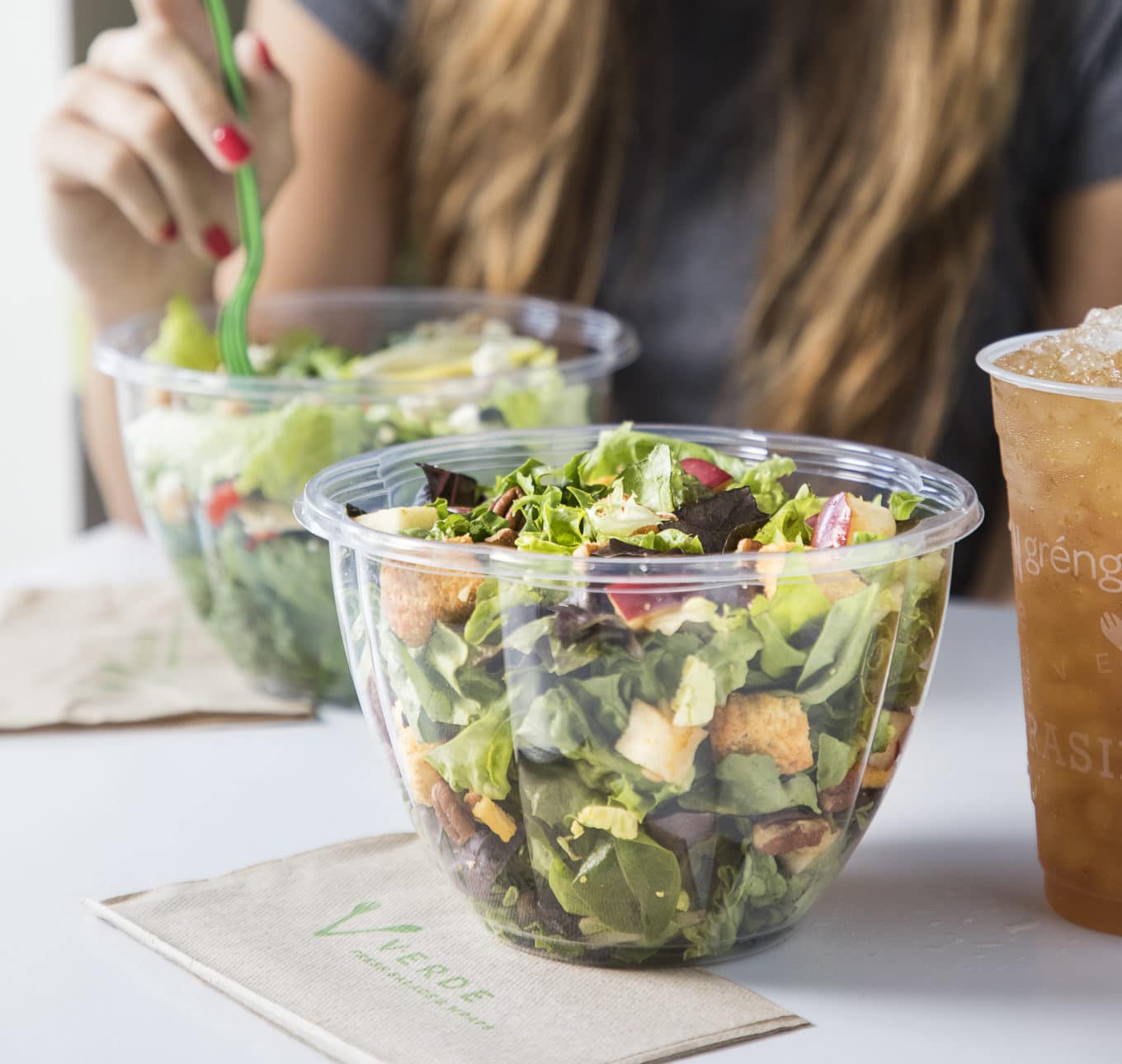 Whenever I'm in Ballantyne I have to pop into Verde. They just opened recently but I'm hooked already! They have the nutritional info of all of their salads and wraps listed here, which makes it super simple. However, I like to be complicated and build my own bowl so I typically just try to estimate when it comes to my macros. SweatNET members receive 10% off meals at Verde.
So there's my list! My go to meals for counting macros when I don't have time to eat at home or I simply want to enjoy a meal out with friends. Hope you enjoy!