It's the holiday season and with that, of course, comes all of the food that is about to be happily indulged in. Let's be honest, many of us are terrified of marrying into a family who runs races on holiday mornings, but on the bright side, your family can make it a fun, active tradition and it balances out all the caloric festivities. We searched all across the Nashville region to give you a full rundown of all the race events happening near you.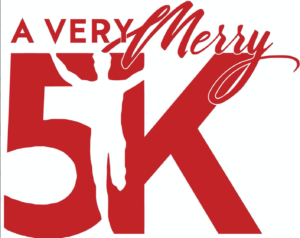 Saturday, November 9th: With just 2 days away, you still have time to sign up for the Very Merry 5K. Come run, walk or roll* in Berry Hill as you can celebrate the holidays with a fabulous morning Very Merry 5K in the Berry Hill community. Dress up all holiday — there will be awards for the MOST MERRY costume and fastest time for both male and female. Bring the kids, bring the pups, bring on the season! They will also be donating a portion of all event proceeds to the Nashville Humane Association. You can purchase tickets at https://www.active.com/nashville-tn/running/distance-running-races/a-very-merry-5k-2019?int=72-3-A2.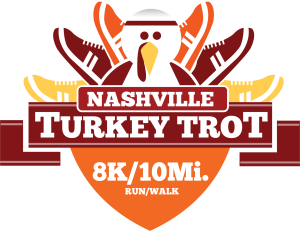 Thursday, November 28th: For those who want to take on Thanksgiving feeling refreshed to dive into some turkey stuffing, Tennessee Runs is hosting the Nashville Turkey Trot. It's offering an 8K and a 10 mile run/walk for those of you who are feeling the distance, not to mention there will be locally made donuts at the finish line! All the proceeds from the race will benefit the ALS Association. You can grab your tickets at https://tennesseeruns.com/nashvilleturkeytrot.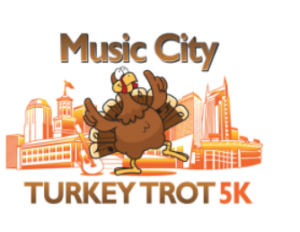 Thursday, November 28th: The Music City Turkey Trot 5K Run/Walk will surely become a tradition for you and your family. Not only will you enjoy an exhilarating holiday race with your family, you will also bring joy to the lives of the less fortunate in Middle Tennessee. This race will benefit the Salvation Army's Senior Food Angel Program. You can get your tickets at https://runsignup.com/Race/TN/Nashville/.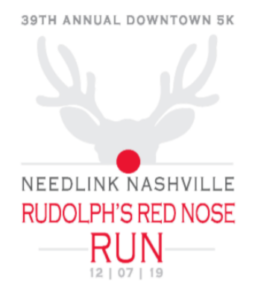 Saturday, December 7th: Join Needlink for their 39th Annual Rudolph's Red Nose 5K to help support our city's families, disabled, and seniors stay warm this winter. Wear your merry best for Rudolph's Costume Contest. There will also be holiday-themed goodies and snacks after the race. You can grab your tickets at https://raceroster.com/events/2019/24306/needlink-nashvilles-39th-annual-downtown-5k-rudolphs-red-nose-run.
For a full list of holiday races near you, go to https://www.eventbrite.com/d/tn–nashville/races/. Have a very merry holiday season!