It's the holidays which means it's the season for gift giving, and you might find yourself stumped on gifting the perfect gift. I know for me I don't just gift any gift, I put a lot of time and thought into it because I want it to be something that doesn't collect dust or end up in the landfill.
A great gift that will not contribute to the latter is the gift of fitness and wellness but there's a catch…how do you gift it without the recipient being offended. You never want your family or friend to feel like you are sending off a subliminal message so we put together a few easy tips on how to give this gift without making someone upset or disturbing a relationship.
Tip #1: One For Me and One For You
It's a lot easier to give a gym membership or a class package when you get one for yourself too. This is a great way to actually put time on the calendar with your friend to reconnect vs. grabbing a cup of coffee or drinks. Be sure to add a card, and explain that you want to have a new way to connect, and try something new or go to your favorite class together. A sweat date is the new happy hour. Let's face it, it's a lot more fun to workout with friends.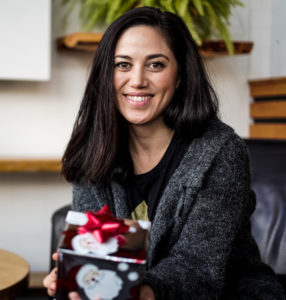 Tip #2: Listen To Your Friends & Ask Questions
Listen…actually listen! When hanging out with your friends or family and all you hear from them is that they want to get in shape or they want to try out a gym, this is the perfect opportunity to ask questions. The goal of asking questions is to help you understand if they would be offended or not if you bought them something in fitness/wellness. Below are a few questions we recommend you asking to help you make your gift giving decision:
Why aren't you going to the gym now?
Would you ever want to try a new place out with me?
If you had time would you go?
I love that most places have drop-ins or class packs, have you ever thought about using those?
You know your friends best so you know how to ask the above questions in a way to get clear answers. If the person you are trying to gauge becomes defensive or their body language is showing they are becoming uncomfortable, then maybe the gift of fitness wouldn't be the best gift. Instead, we recommend giving a gift of a massage, infrared sauna sessions, vitamin shots, etc.
Tip #3: Give Them the Gift of Wellness Instead of Fitness
Wellness services are growing rapidly with new modalities coming to the market daily, and they are the best compliment to any workout. The thing about wellness businesses is that they are still seen as a luxury vs. a necessity. Because of this, they can be the perfect gift! There are so many options such as cryotherapy, lymphatic decongestion therapy, vitamin IV drips, Reiki sessions, LED light therapy, and so much more! Just think, your friend could end up loving sweat sessions because you gave them a gift card to an infrared sauna studio.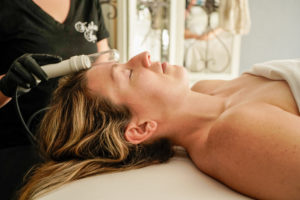 Tip #4: Give Them a Card and Explain the Why
Many gifts are given with the simple To: and From: labels. These are great for kids toys, gadgets, and clothes but not for fitness or wellness gifts. When giving the gift of fitness a card is a must! In your card you need to explain the why and the meaning behind the gift. Is the gift going to bring you closer together? Share it in the card. Is the gift helping your friend make time for themselves? Share it in the card. Spend some time on this because it will be a lot more meaningful to the recipient.
We hope these tips will help you with your gift giving this holiday season. We also want to let you know that you can gift SweatNET Seattle memberships too! When checking out be sure to check the box "purchase for someone else". We want to wish you and your family a Happy Holiday and a Happy New Year!