What classes do you teach & where?
High Intensity Interval Training at Bassline Fitness Pike. Strength and Conditioning at Belltown Strength & Conditioning.
How did you get into the fitness industry?
My journey started when I made a New Years resolution in 2016 to live an active lifestyle and to teach. I had been severely depressed for 4 years from some major losses in my life, and found the courage to start therapy and begin tiny steps to rebuild my life. In the past I had so much fulfillment from service through teaching and being active as an equestrian in my youth, and in emergency services and international relief work in my early 20s. I wanted to bring that feeling back to life! I thought I was going to be teaching in the medical field and going on more hikes, but I found my answer when a good friend invited me to a free month at Bassline fitness- a gym opening a short walk from my home in Capitol Hill. The instructors inspired me so much.. seeing them empower a room and the endorphin high after every class left me wanting more! After a year I got the courage to ask to teach, and the studio said yes and hired me! During that time I joined Belltown Strength because I heard they could teach me proper form, and I knew I needed to keep learning to be a good instructor at Bassline. I heard about the StrongFirst School of Strength at Belltown Strength, and decided to take on earning my SFG 1 kettlebell certification so I could become a knowledgeable coach. Now I teach at Belltown Strength and Bassline Fitness and thankful to say I have overcome my depression and found my niche! I am steadfast on continuing my education and contributing to create a fun and safe community for others to learn about their bodies and minds so they can lead their best lives!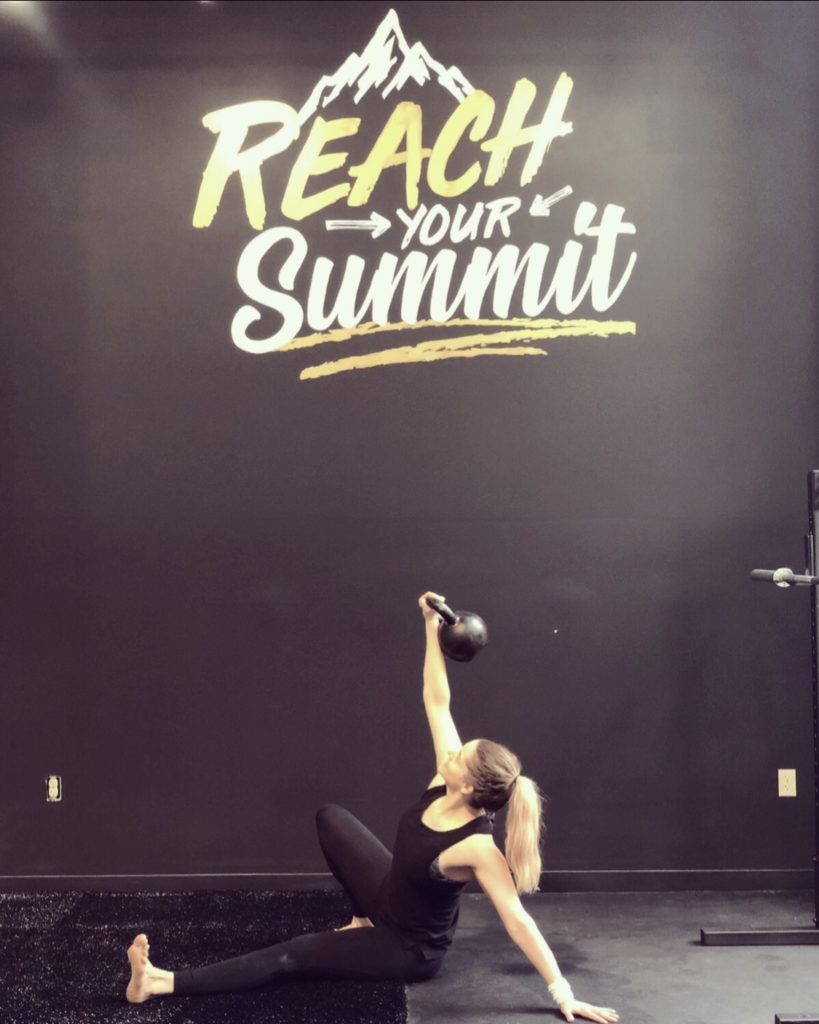 What's your favorite thing about being an instructor?
My favorite thing about being a fitness instructor is helping others find their strength in the gym that can transfer into all areas of life! I know how someone faces a challenge in the gym is probably how they face a challenge in the rest of their life. Sometimes the challenge is recognizing the need to take it down a notch and respecting the boundaries of our bodies, and other times it means dialing it up when our mental strength is the road block. The bonds and community built through this type of struggle are beautiful to watch and be a part of!
Where can we find you when you're not teaching a class?
When I am not teaching you can find me taking class beside you, or serving Seattle's community by working full time in an ER and as an Associate Board Member for Wellspring Family Services. I also adore hiking, riding horses, traveling internationally, and enjoying all the fun events around Seattle.
What's your one piece of advice for someone who wants to live a healthier life?
Start with the tiniest steps and acknowledge them as wins- because they are! If you want to find your way back in the gym- maybe your first goal is to drive by, the next week it is to walk by, and maybe then it's to stop in and ask for a flyer. If you want a safe place to start I highly recommend visiting us at Belltown Strength. We authentically welcome all ability levels, and all our coaches have a passion for service, growth, and community!
What is your guilty pleasure food and/or drink?
Pecan Pie Cheesecake.
Who is your celebrity crush?
John Travolta in the movie Grease.
To learn more about Devin you can follow her on Instagram @devin.bon.gorman.